AMD A6-3420M - benchmark tests, specifications and information
From: Simeon Nikolov | 0
PLEASE WHITELIST US. If it weren't for the ads, LaptopMedia wouldn't be running.
Our articles are free to read but the equipment in our Labs isn't. We want to be as objective and unbiased as possible, and you can help us keep our jobs by whitelisting our media in your adblocker.
AMD A6-3420M is a 4 core, low mid-range processor announced in Q2 of 2011. It is part of AMD's "Liano" architecture family and operates at a base frequency of 1.5GHz. If a higher frequency is needed, its cores can verclock to 2.4 GHz.
The chip is equipped with 192KB of first level cache and 4MB of second level cache. A6-3420M has been developed using a 32nm process, allowing for the integration of the AMD Radeon HD 6520G graphics controller. It operates at a base frequency of 400MHz and supports DirectX 11 applications. Power consumption of the whole chip is 35 watts with a maximum operating temperature of 100C.
AMD A6-3420M supports TurboCore (increasing clock frequency when necessary), PCI Express 2.0, DDR3L 1333 memory, 3DNow! and  the SSE4a instruction set.
Check the prices of all notebooks equipped with A6-3420M: Buy from Amazon.com
AMD A6-3420M - Specs Sheet
| | |
| --- | --- |
| Ranking | 106 |
| Generation | Llano |
| Base CPU frequency | 1.5 GHz |
| Number of cores | 4 |
| Instructions type | 64 bits |
| TDP | 35 W |
| Integrated GPU | AMD Radeon HD 6520G |
| Base GPU frequency | 400 MHz |
| Max. operating temperature | 100 °C |
| Memory channels | 2 |
| | |
| --- | --- |
| Release date | 15 June 2011 |
| Core / Architecture | K10 |
| Max. CPU frequency | 2.4 GHz |
| Logical Cores (Threads) | 4 |
| LL cache | 4096 KB |
| Lithography | 32 nm |
| Official website | products.amd.com |
| Max. GPU frequency | - |
| Memory Type | DDR3-1333, DDR3L-1333 |
| Max Memory | - |
| | |
| --- | --- |
| Supported technologies | AMD Radeon HD 6520G, MMX instructions, Extensions to MMX, 3DNow! technology, Extensions to 3DNow, SSE / Streaming SIMD Extensions, SSE2 / Streaming SIMD Extensions 2, SSE3 / Streaming SIMD Extensions 3, SSE4a, AMD64 / AMD 64-bit technology, EVP / Enhanced Virus Protection, VT / Virtualization technology, Turbo Core technology. |
AMD A6-3420M - benchmark tests
More laptops with AMD A6-3420M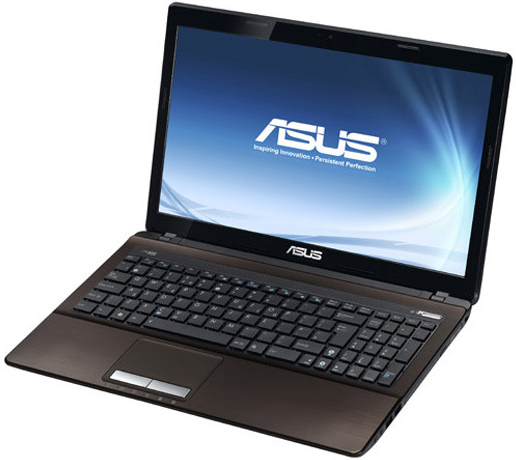 500GB HDD, 5400 rpm
4GB DDR3, 1333 MHz