[Specs and Info] Acer Swift Edge (SFA16-41) – Lightest 16-inch laptop, but is the display too much?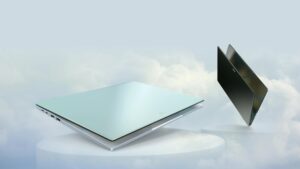 Coming in as the lightest 16-inch machine that exists, the Acer Swift Edge (SFA16-41) shows off the ingenuity of Acer, as the company is regaining its image and composure. They've updated and modernized a lot of their notebooks, while the Edge that we have here blows our minds just by looking at the spec sheet. Swift devices aren't the most affordable ones, so don't expect Acer to give these away, however, that doesn't mean that value isn't there. Stay with us as we give you the gist of what the laptop is about.
Today we're giving you a quick overview of the Acer Swift Edge (SFA16-41).
Acer Swift Edge (SFA16-41): Full Specs 
Design
The laptop has a very sleek appearance and comes in two colors, a very light blue, which looks like a cloudy sky, as well as a black color, which has a slightly green hue. To achieve a record-breaking weight, the device uses an unspecified alloy, that's supposed to be 20% lighter and twice as strong as aluminum, which leads us to believe there's some magnesium thrown into the mix, an incredibly light and tough metal. How much does it weigh? Only 1.17 kg, while the profile is incredibly thin at 13.95 mm.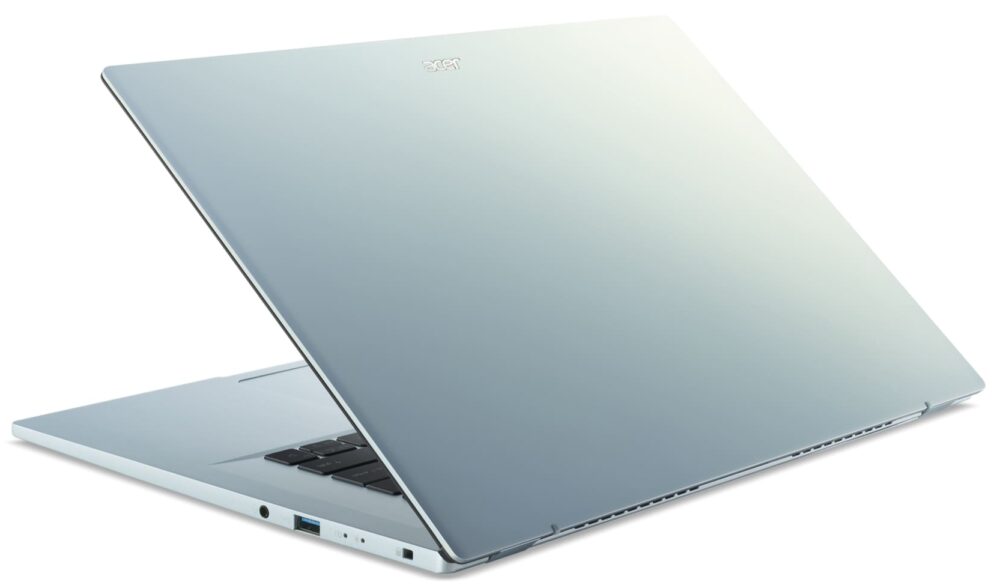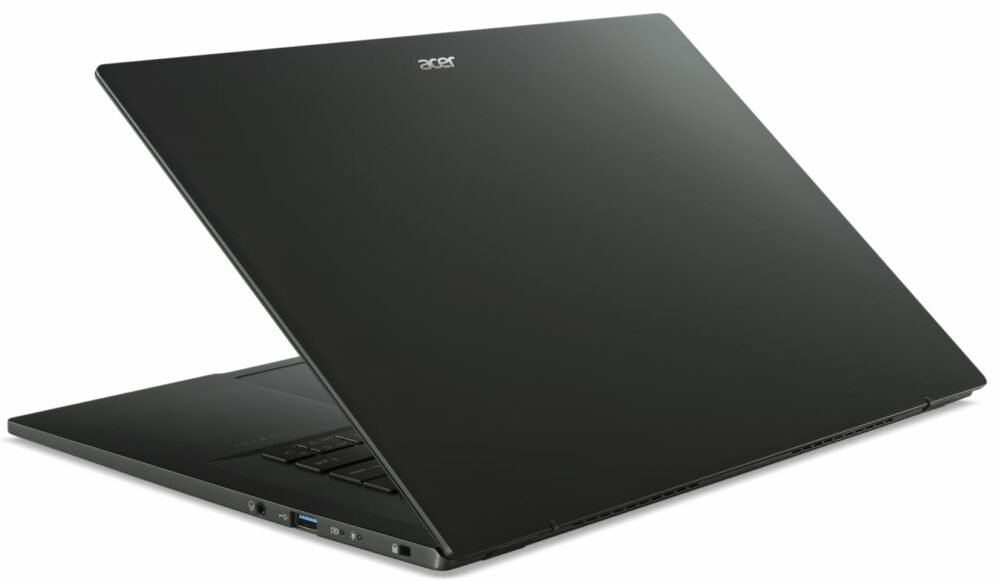 On the sides, we've got the I/O, which includes two USB Type-A 3.2 (Gen. 1) ports, one of which has Sleep and Charge, two USB 4.0 ports with Power Delivery and DisplayPort support, as well as an HDMI 2.1 port, and a 3.5 mm audio jack.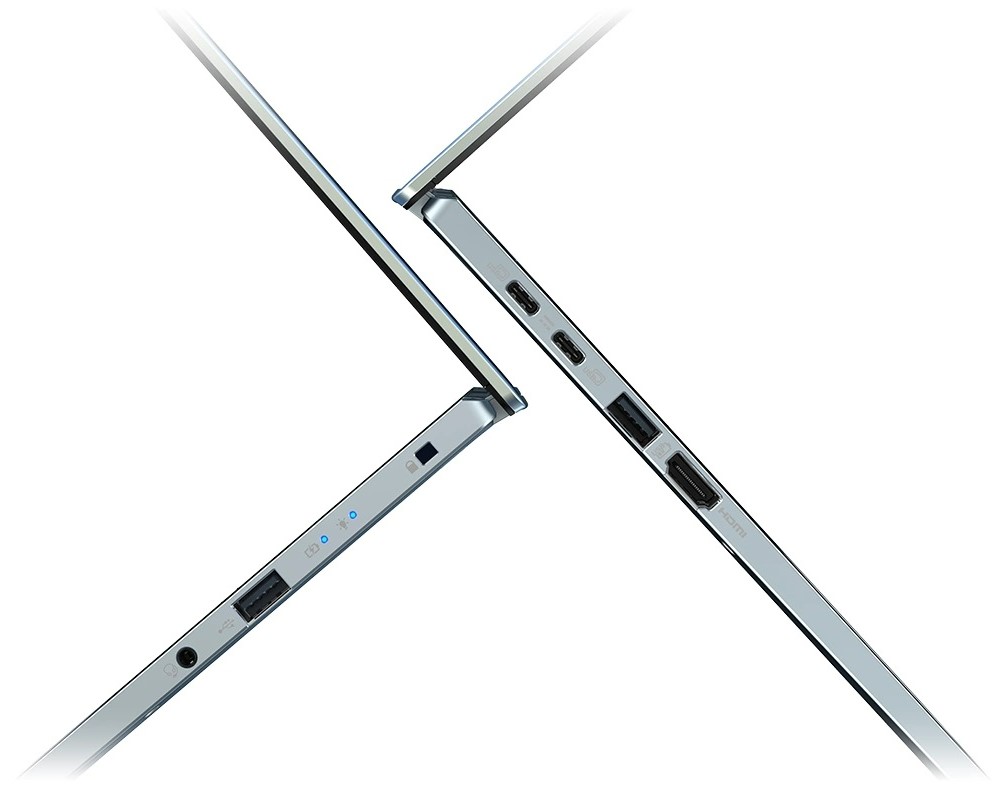 Display
The display that's been picked comes with a 16:10 aspect ratio and a 4K UHD+ resolution. It is an OLED panel, which means great colors, high brightness, and amazing contrast. Acer is promising up to 500 nits and HDR support, as well as a super-fast response time of less than 0.2 ms. You can definitely do color work on it, with 100% DCI-P3 coverage. The resolution might be a bit overkill, as the CPU, iGPU, and battery might struggle to keep up with the extra pixels.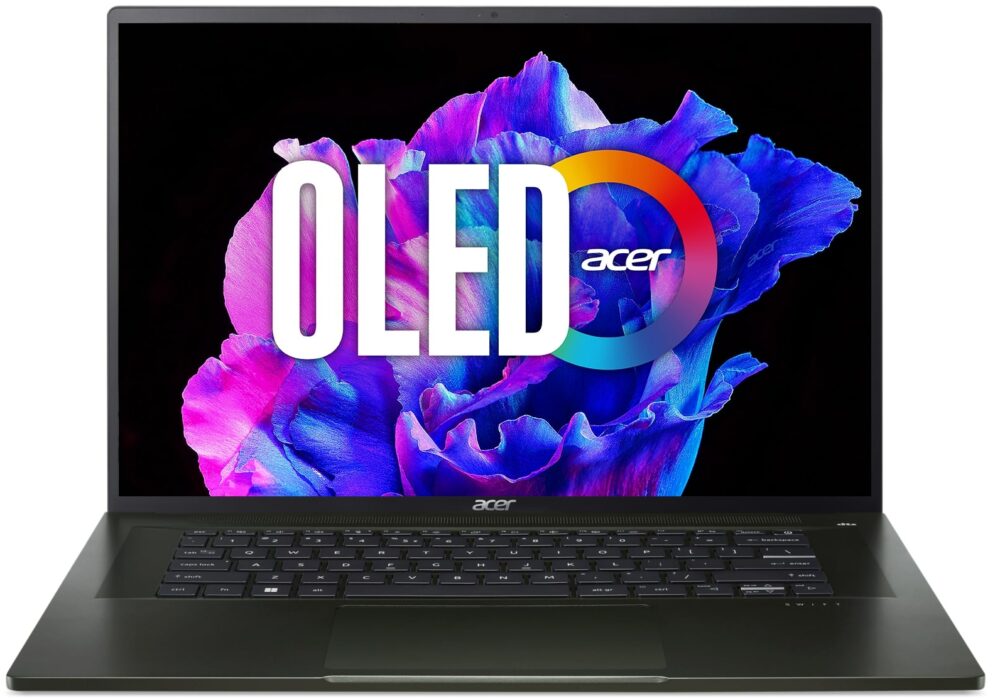 Specifications and features
While Acer advertises Ryzen 7000-series CPUs for the Swift Edge, we only know of the 6000U-series SKUs that are offered. There's the Ryzen 5 6600U and the Ryzen 7 6800U, as well as their respective Pro variants. They are pretty much the same chips, but AMD claims that they have been tuned up and improved specifically for the enterprise world, providing better stability. All four CPUs have the RDNA 2 integrated graphics, which have so far been great, allowing for a fair bit of gaming.
For added protection, there's a Microsoft Pluton security chip, which is inside the CPU itself and keeps hidden personal data, identities, and encryption keys. Another great feature is the Full HD webcam, which Acer supports with AI software for temporal noise reduction in videos as well as standard noise reduction for the microphone.
Dimensions
356.7 x 242.3 x 12.95 - 13.95 mm (14.04" x 9.54" x 0.51")
Price
Starting at $1079.96
All Acer Swift Edge (SFA16-41) configurations: