Special prices on Intel tablets and notebooks at Gearbest (+ Autumn Bumper Harvest)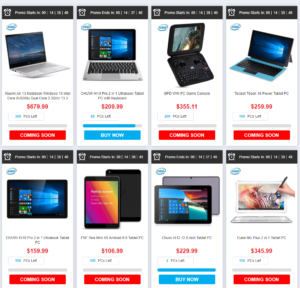 Hey, hey! September is here, the summer is unfortunately nearly over but we have some good news for you to make matters brighter. What we have in mind are two currently running promotions provided by the folks at GearBest. One of these offers is only about products that make use of Intel components, whereas the other one encompasses all kinds of products, including electronic gadgets and interesting goods for your home.
If you  happen to show interest, you could directly jump over to browse through the hot deals: Intel Promo / Autumn Bumper Harvest
But let us now take a quick look at the most intriguing offers from the two campaigns. And so, starting with the Intel-related deals, we must first mention that we are presented with several product categories among which we see "Come Get Your Coupons", "2017 Bestsellers", "Popular Tablet Picks", "Top Recommended", and "1.99 Add-ons" for some useful accessories you might be in need of.
Teclast X98 Plus II tablet with Windows + Android for $149.99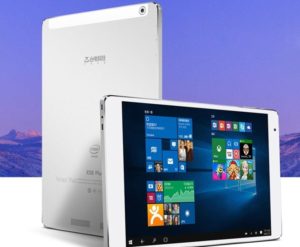 For the purpose of conciseness, we shall only look at the more eye-catching offers. Among them we see the intriguing Teclast X98 Plus II tablet which boasts a 9.7-inch retina display (2048 x 1536 pixels), ULV Intel Cherry Trail X5 Z8350 CPU, 4 GB of RAM and a dual OS (Windows 10 + Android 5.1). That's a pretty good deal for the current asking price – only $149.99 with the coupon code "intel02". If you want to proceed with the purchase of this bad boy, you can do so via this link.
Chuwi Hi10 Pro – Dual OS, 4GB RAM, FHD IPS display for $79.99!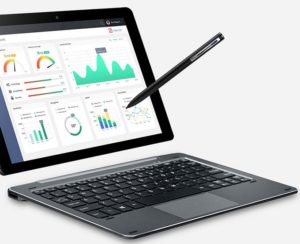 We cannot miss the product which is in the main focus of this promotion. This is the Chuwi Hi10 Pro that can be purchased at an insanely low price right now – only $79.99 with the coupon code "Intel50$off".
But what do you get for this amount? Well, some of you may have read our comprehensive review of this bad boy, but for those who haven't, we can share that it sports a quad-core Intel Cherry Trail x5-Z8350 64bit processor, dual OS – Windows 10 + Android 5.1, a 1920 x 1200 p IPS display, and Intel HD Graphics Gen8 GPU. What's more, you are also presented with 4 GB of RAM for smooth multitasking, and 64 GB of eMMC storage.
If you wan to grab this no-brainer, you can do so HERE.
7th Gen Intel AIO for $379 and great action cam for $115
Other honorable mentions from these two promotions are Onda C270 23.8" super affordable all-in-one device whose price is only $379.99 right now. This AIO comes with a 7th Gen Intel Core processor, 128GB of SSD storage, 4GB of RAM, and Full HD screen.
Another intriguing purchase you could go for is the ThiEYE T5e action camera that can be yours for only $115.99. It offers 4K video recording at 30 FPS, a 170-degree field of view, Wi-Fi capabilities, a 2-inch screen and electronic image stabilization. Pretty reasonable specs for this price. The action camera is part of the Autumn Bumper Harvest promo campaign. If you want to check other deals from it, you can do so HERE.