[Specs and Info] Fujitsu Lifebook U7412 – Would look great as your next business machine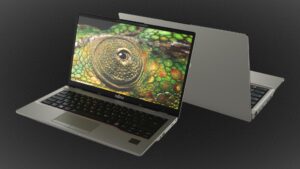 Fujitsu's Lifebook U7000-series laptops have been playing with retro designs while keeping build quality superb, which is not a bad way to stand out. The Lifebook U7412 is the 14-inch member of the family, packing a slightly larger screen while being very light. Having a bigger chassis will also allow it to use a more potent cooling setup, which will certainly help when it comes to making the Alder Lake P-series perform to the best of its ability.
Today we're giving you a quick overview of the Fujitsu Lifebook U7412.
Fujitsu Lifebook U7412: Full Specs
Design
The laptop has a magnesium chassis, which usually means exceptional durability and really low weight. In fact, the Lifebook stops the scales at 1.13 kg and has a profile of 18.9 mm. It has a grey finish, with a slight green tint, as well as a Fujitsu logo on the back of the lid.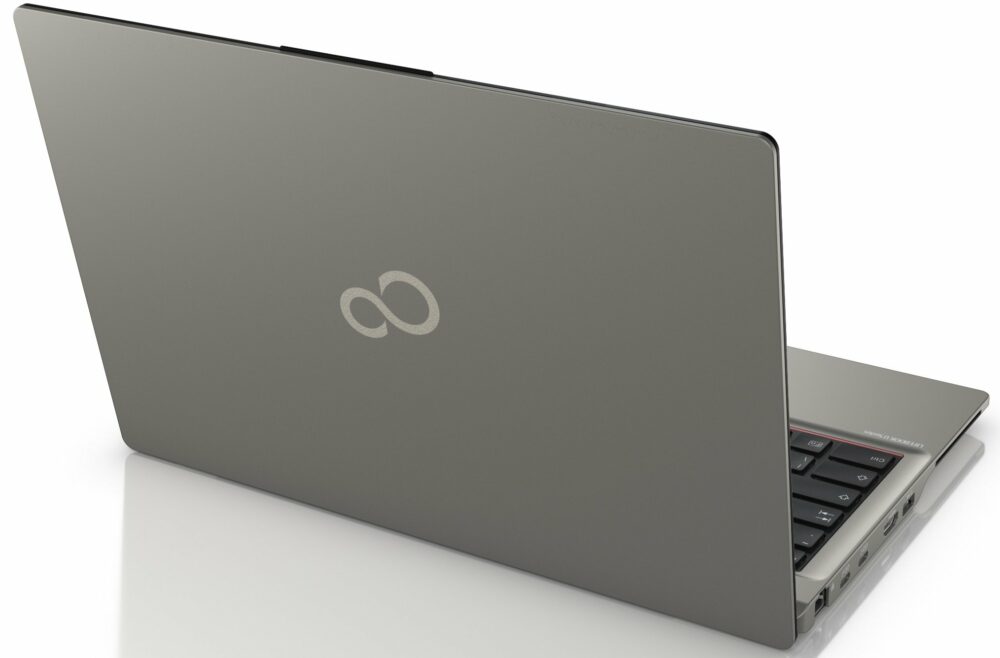 The finish extends to the base, but the keyboard deck is entirely black, even the lattice (the plastic/metal part that separates the keys). The black square on the palm rest is a fingerprint reader, which is optional. In fact, there are other optional features of the laptop, including the backlighting on the keyboard, and the SmartCard reader.
The port selection of the LifeBook consists of two USB Type-A 3.2 (Gen. 1) ports, two Thunderbolt 4 ports, one HDMI 2.0b port, a MicroSD card slot, an Ethernet port, and a 3.5 mm audio jack.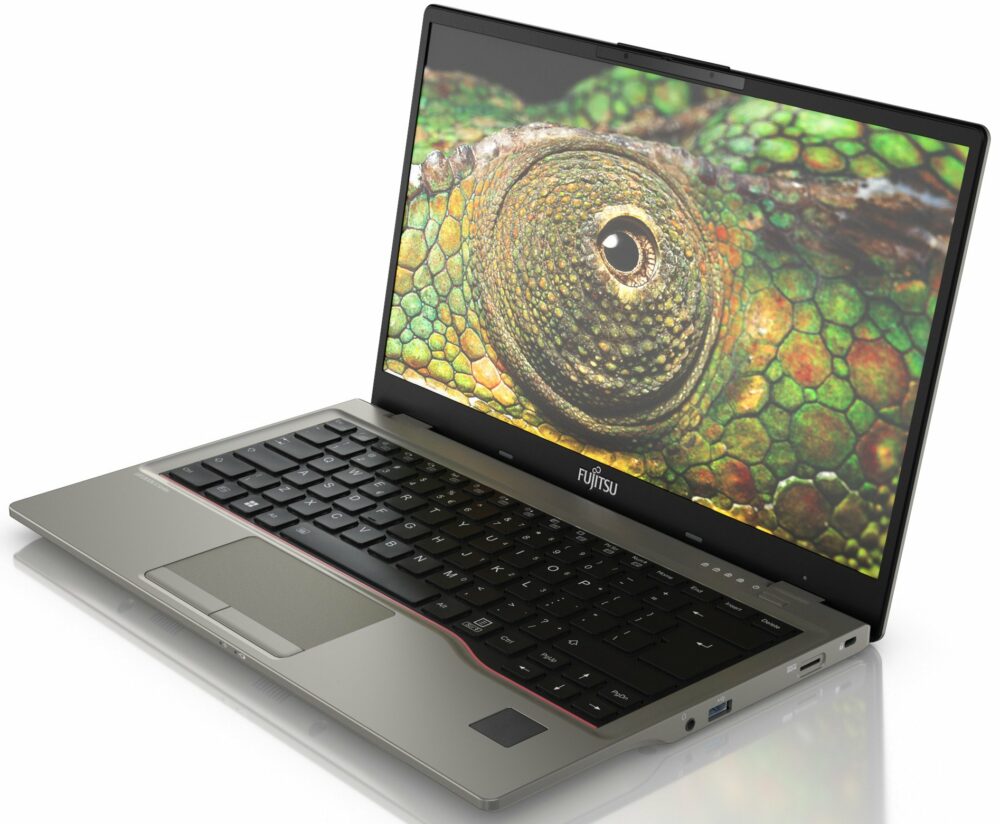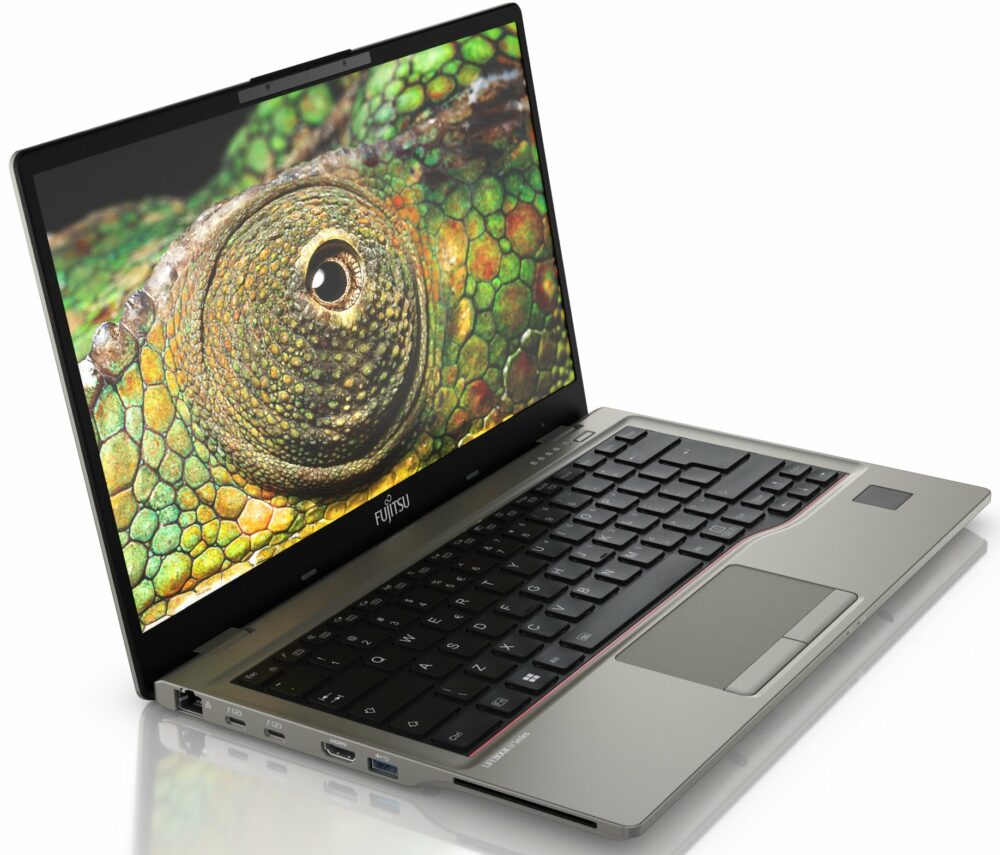 Display
The display selection of the device includes an HD TN panel. TN panels are pretty bad, with low contrast of 500:1 and narrow viewing angles, along with only 220 nits of brightness. Thankfully, there's a Full HD IPS panel with up to 400 nits of brightness and a contrast ratio of up to 1500:1.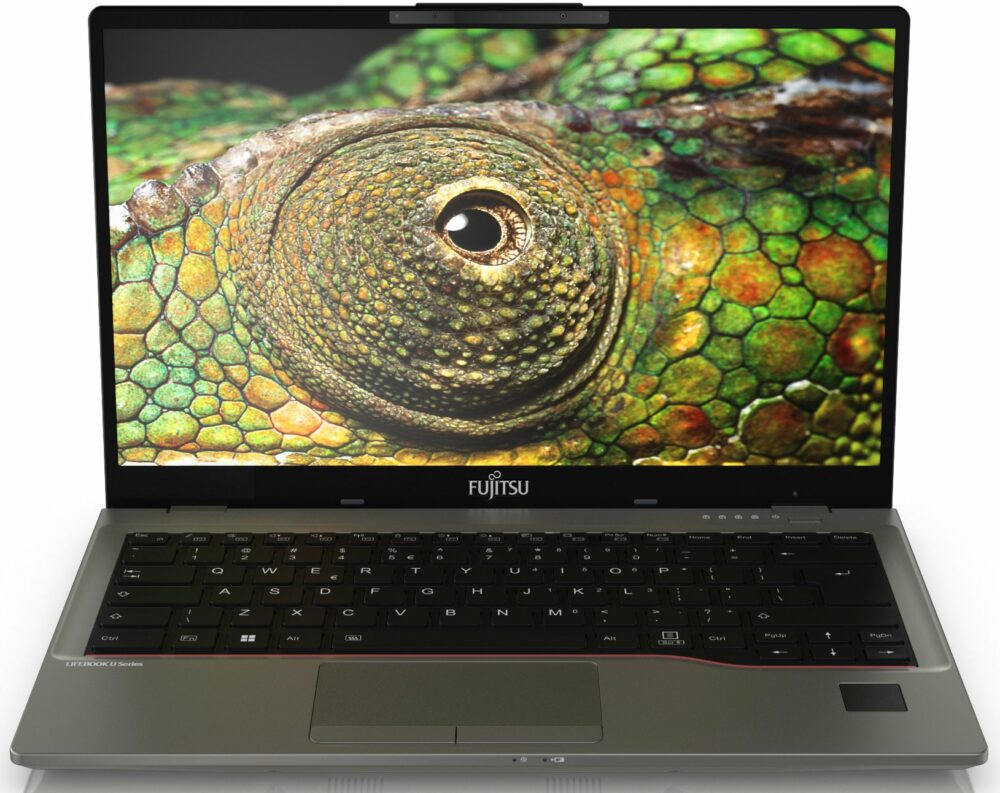 Specifications and features
For power, you've got the Alder Lake U-series and Alder Lake P-series CPUs to choose from, along with their respected Iris Integrated graphics. Now, depending on what you're buying the laptop for, you should decide which CPU you want. If you want to handle lighter work with the occasional heavy load, the U-series will do fine, going as high as the Core i7-1255U. If you want to tackle heavy workloads, like video rendering or animation you should go for the P-series, which can clock higher and have more P-cores, as well as a higher 28W power limit. Upgradeability is possible, thanks to two SODIMM slots for DDR4 RAM expansion, as well as one M.2 slot for storage.
Dimensions
322 x 211 x 18.9 mm (12.68" x 8.31" x 0.74")
All Fujitsu Lifebook U7412 configurations: