Video: Quick look at Lenovo IdeaCentre AIO Y910 (27″)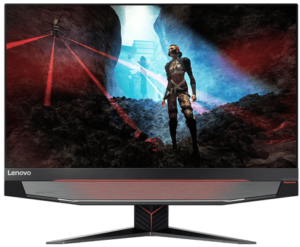 It's Wednesday and the weekend does not seem that close. What better thing to do on such a day than share with you our quick look at a new and and intriguing Lenovo device. We are talking about Lenovo IdeaCentre AIO Y910 (27″) – an all-in-one product (as the name suggests) which is bound to make you want it.
The device isn't available yet, but you can frequently check for its appearance here: http://amzn.to/2cCcjSA
You can also have a look at all currently available all-in-one machines here: http://amzn.to/2cbWBvq
Among the most notable features of IdeaCentre AIO Y910 are the fascinating 27" QHD monitor, which is characterized as "edgeless" by the manufacturer. Additionally, the multimedia experience is ensured by two 5W Harman Kardon speakers with 7.1-channel Dolby Audio. As far as computing and graphics performance are concerned, you can make use of up to an Intel Core i7 processor, and an NVIDIA GeForce GTX 1080 GPU. Furthermore, you can configure this AIO with up to 32GB of DDR4 RAM, and as far as storage goes – you will be presented with up to 2TB of HDD storage plus on up to 256GB SDD. If you are into streaming, the intelligent connectivity of Killer Double Shot Pro allows your Ethernet and WiFi to work together for even smoother performance. Last but not least, the Intel RealSense 3D camera is a great complement to this computer as it lets you interact more intuitively with the device by using hand gestures and facial expressions.
The goal of this article is to present to you the most important characteristic features of the given product, so that you can make an informed decision in case you want to purchase. If you like this video, you can subscribe to our YouTube channel, share, comment, and hit the thumbs up button.