Contribute as much as you'd like to Help us develop LaptopMedia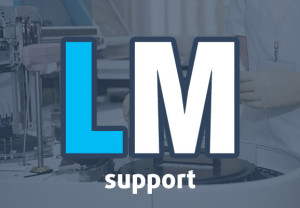 LaptopMedia is an independent media whose only aim is to help users choose the best possible device by revealing the true device capabilities lurking behind the bright and shiny facade of technical specifications, provided by manufacturers.
We try to measure everything you might need to know about your next tech product as accurately as possible (and we have many more interesting ideas in the pipeline), but that costs us a lot of money in terms of investments into equipment for our Laboratory and real production devices from the store (when we can afford that), which is always preferable over reviewing sample units manufacturers provide us with.
We mainly rely on our ads, but the income they produce is just a fraction of the aforementioned expenses –  that's why your contributions are of great importance to us, so that we can keep working on our project goals.
Of course, regardless of whether you decide to help us out, we'll be more than pleased to hear some feedback from you, as well find out your opinion on how we're doing.
You can contribute via different payment methods, just click below.