[Comparación] Intel Core i7-1250U vs AMD Ryzen 7 6800U – Elegir entre más rendimiento o más eficiencia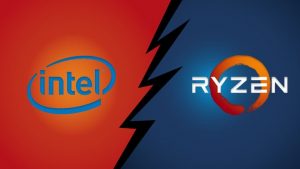 La serie Ryzen 6000U es un grupo de chips infravalorados, con buena eficiencia y rendimiento, teniendo en cuenta que los portátiles que los usan son de los más pequeños. En comparación con la mayoría de CPUs Alder Lake, hay una desventaja en el número de núcleos, pero las CPUs AMD siempre usan hyperthreading, por lo que se equilibra.
Por eso hoy tenemos el Core i7-1250U, con un TDP de solo 9W y lo enfrentamos al Ryzen 7 6800U, que tiene un TDP base de entre 15W y 28W. ¿Puede el Ryzen 7 ser más eficiente y aportar más potencia? Quédate con nosotros para averiguarlo.
Puedes echar un vistazo a nuestro Ranking de CPUs para portátiles, donde mostramos los mejores y más recientes procesadores para portátiles.
Puedes encontrar más información sobre ambas CPUs aquí: Intel Core i7-1250U / AMD Ryzen 7 6800U
Tabla de especificaciones
| | Intel Core i7-1250U | AMD Ryzen 7 6800U |
| --- | --- | --- |
| Arquitectura | Alder Lake-U | Zen 3+ |
| Núcleos / Hilos | 10/12 | 8/16 |
| Velocidades de reloj – Base/Boost | 0,80 – 4,70GHz | 2,70 – 4,70GHz |
| Caché | 12MB | 20MB |
| Litografía | 10nm | 6nm |
| TDP | 9W | 15-28W |
| Tipo de memoria | DDR5-4800, LPDDR5-5200, DDR4-3200, LPDDR4x-4267 | DDR5-4800, LPDDR5-5200 |
| GPU integrada | Gráficos Intel Iris Xe G7 (96EU) | AMD Radeon 680M |
Benchmarks de la CPU
El Ryzen 7 se pone en marcha en el renderizado 3D, obteniendo un 53% más de puntuación en Cinebench 20. Por otro lado, el Core i7 es alrededor de medio segundo más rápido en Photoshop.
Results are from the Cinebench R23 CPU test (the higher the score, the better)
Los resultados proceden de nuestra prueba de referencia de Photoshop (cuanto más baja sea la puntuación, mejor)
Pruebas de la GPU
La GPU integrada en la CPU Ryzen es increíble, con una puntuación un 80% mayor en 3DMark Fire Strike y Unigine Superposition.
Eficiencia
Hoy vamos a hacer algo un poco diferente, ya que queríamos ver la eficiencia de ambos chips. Los dos portátiles que utilizamos para las pruebas tienen capacidades de batería similares, mientras que el portátil con AMD tiene una pantalla OLED con una resolución mucho mayor.
Dicho esto, el dispositivo con tecnología Intel dura 5 horas y 41 minutos más de navegación web y 4 horas y 30 minutos de reproducción de vídeo.
In order to simulate real-life conditions, we used our own script for automatic web browsing through over 70 websites.
For every test like this, we use the same video in HD.
Pruebas de juegos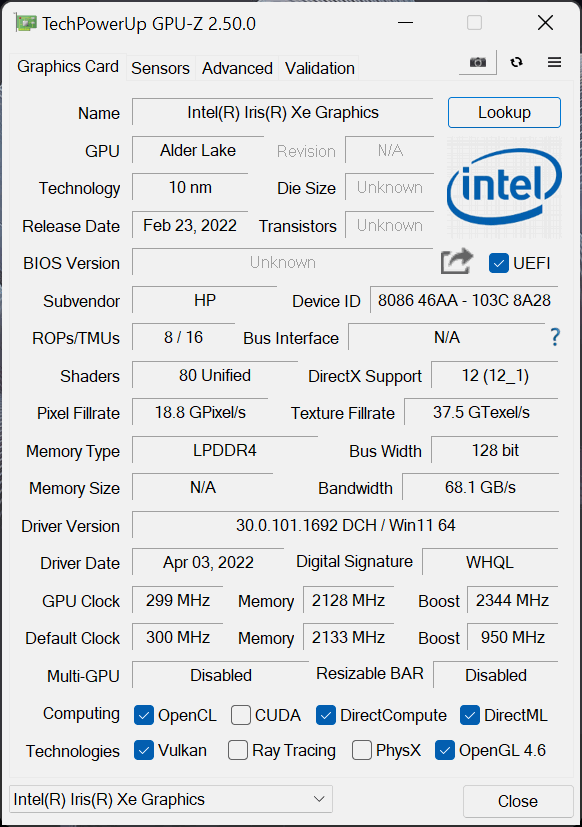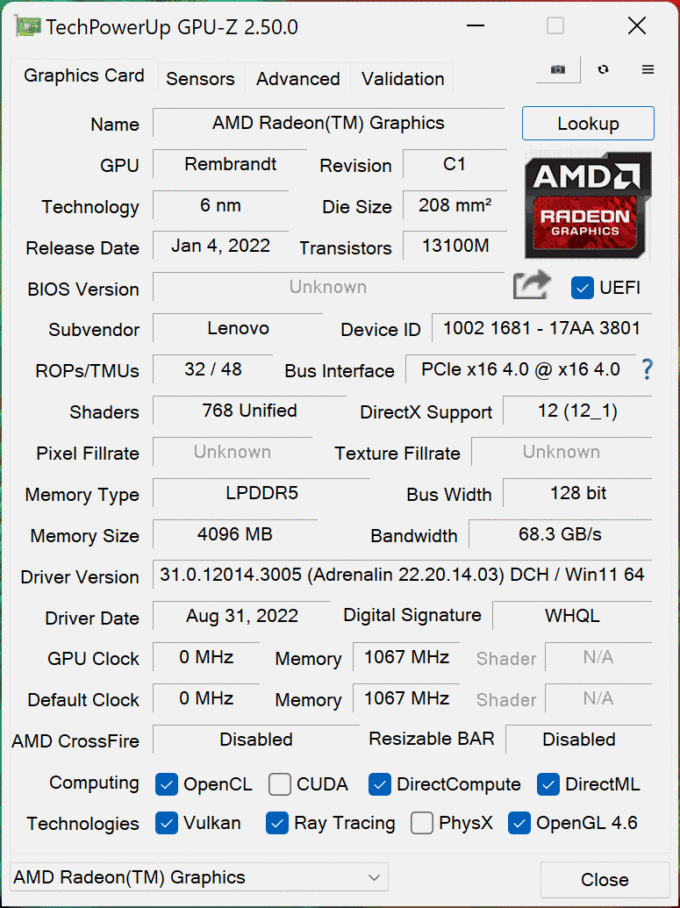 CS:GO
HD 1080p, bajo(comprobar la configuración)
HD 1080p, Medio (Comprobar ajustes)
HD 1080p, MAX (Compruebela configuración)
Intel Core i7-1250U – Gráficos Iris Xe G7 (96EU)
147 fps
110 fps
68 fps
AMD Ryzen 7 6800U – Radeon 680M
166 fps

(+13%

)
133 fps (

+3%

)
106 fps (

+56%

)

DOTA 2
HD 1080p, Bajo(Comprobar ajustes)
HD 1080p, Normal (Comprobar ajustes)
HD 1080p, Alta (Comprobar ajustes)
Intel Core i7-1250U – Gráficos Iris Xe G7 (96EU)
122 fps
90 fps
55 fps
AMD Ryzen 7 6800U – Radeon 680M
146 fps

(+20%

)
115 fps (

+28%

)
81 fps (

+47%

)
Conclusión
El Ryzen 7 es mucho más potente tanto en trabajo computacional como en benchmarks de GPU e incluso en juegos. Sin embargo, el procesador Intel sigue brillando en Photoshop, siendo más rápido. Incluso con la batería más pequeña, dura más que el Ryzen 7 6800U por una cantidad razonable.
Todos los portátiles con el Intel Core i7-1250U:
Todos los portátiles con el AMD Ryzen 7 6800U: