AMD Radeon R5 M335 has enough power to tackle some of the latest games, but merely at low settings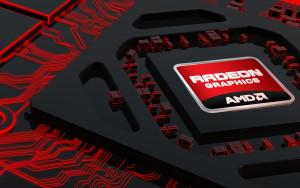 AMD Radeon R5 M335 with 4GBs of DDR3 memory is one of the latest participants in our Top Laptop Graphics Ranking list and we can share how it managed to handle our tests and benchmarks. As you know, along with the synthetic benchmarks we run some real-life gaming tests and M335 didn't have any problems with them, at least at the lowest possible graphics settings.
Our testing machine was the new Dell Inspiron 5559 (detailed review / check price) which beside the M335 is equipped with Core i7-6500U and 4GBs of RAM. That's not exactly a gaming machine but it turned out that you can play GTA V relatively smooth – at 32 fps, if you set the graphics options to the bare minimum (at 1366 x 768 resolution). The same applies to Tomb Raider as well, where we got 33 fps at Low. Counter-Strike: Global Offensive ran at 65 fps at Low and 35 fps at Medium, but we recommend finding the "Golden mean" between them, since we're talking about a first-person shooter.
You can dive in in our Top Laptop Graphics Ranking page here:
http://laptopmedia.com/top-laptop-graphics-ranking/
…or read more about the AMD Radeon R5 M335, its test results, and laptops with it here:
http://laptopmedia.com/video-card/amd-radeon-r5-m335-2gb-ddr3/