Top 100 Best Laptops for Far Cry 6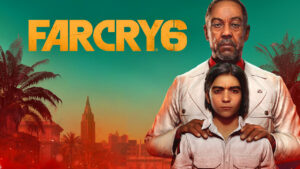 Here we go again – Far Cry 6 is the sixth installment of the popular Ubisoft series. As always, you have one huge open world at your disposal – there is one supervillain, but in order to meet the bad guy face to face you have to get through a plethora of main and side missions (which also includes battles with numerous enemies). Of course, you can drive vehicles and aircraft and that makes the gameplay a bit more attractive. One of the main pros of the game is the humor that is well implemented into the gameplay and this is something like a trademark for the Far Cry series.
This time your target is a dictator called "El Presidente" Antón Castillo and he is controlling Yara – a  Caribbean island that is expectedly fictional and doesn't exist in the real world. You are the good guy (Dani Rojas) that should bring El Presidente down with the aid of tons of different weapons. The game also features implemented RPG elements and a co-op mode. Far Cry 6 is based on the good (old) Duania Engine which looks decently upgraded and supports tech like ray tracing and FSR.
Show me the best laptops for…