Genesis Carbon 700 Maxi Cordura – durable waterproof mouse pad
Mouse pads are always important when it comes to serious gaming. In most cases, the pad should be a good match for your mouse. Nowadays, there is a huge amount of mousepads to pick from and Genesis is offering a huge-sized product like the Carbon 700 Maxi Cordura. This one is created for those gamers whole like half of their desk to be covered with a mouse pad. For some of you, this can sound a bit strange but these XL-sized mouse pads are getting more popular in recent years.
You can check the current price of Genesis Carbon 700 Maxi Cordura TKL here: Buy from Flipkart.com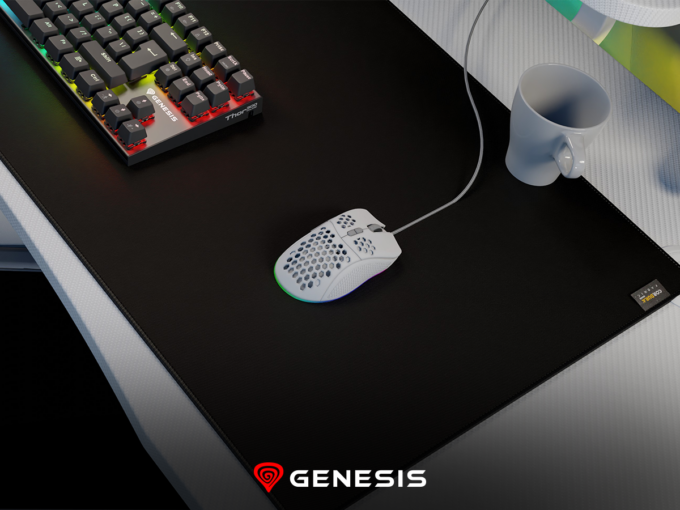 Specs Sheet
| | Genesis Carbon 700 Maxi Cordura |
| --- | --- |
| Material | Rubber, Cordura |
| Illumination | No |
| Waterproof | No |
| Double-sided | No |
| Color | Black |
| Length | 900 mm |
| Width | 420 mm |
| Height | 3 mm |
There is a reason for that – at least for us, it's much more comfortable to feel a soft rubberized texture under your both wrists while gaming. The keyboard can be a bit more stable as well (especially when you're typing harshly or playing on fast-paced shooters) – despite the fact that most decent keyboards come with rubber feet but when these feet are making contact with a soft mouse pad, this adds an additional stability.

It seems that Genesis Carbon 700 Maxi Cordura is trying to impress both gamers and regular users. The mouse pad has a stealthy-looking black design so if you don't like those typical multi-color gaming-centric pads, this one is definitely a breath of fresh air for users who prefer more classic and mature-looking color schemes.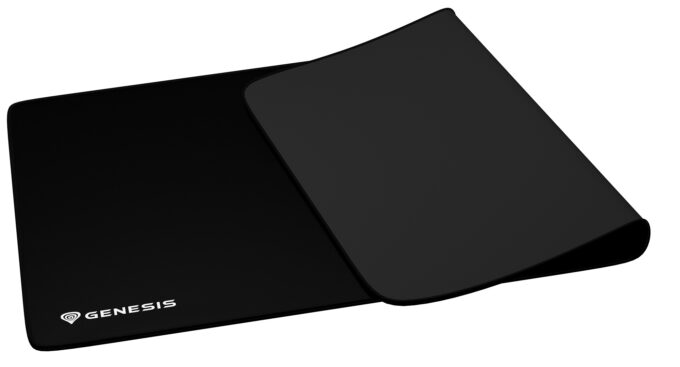 Genesis is claiming that this mouse pad is made of Cordura fabric which is used "in the production of expedition backpacks or clothes for motorcyclists". Yes, it sounds durable on paper, and in reality, it really feels like a solid mouse pad while touching and using it. We tried to pull hard its both opposite sides and Carbon 700 Maxi Cordura endure this test like a boss – we didn't notice any ruptures or other kinds of damage. Expectedly, like many other products from this category, this one features a non-slip rubber bottom which does its job well.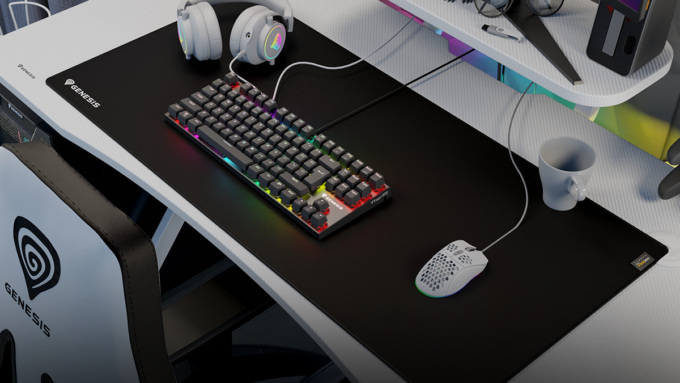 The top layer of the mouse pad is a "speed surface" optimized for an immediate response while gaming. Well, this kind of surface works well in all scenarios that you can imagine – gaming on online shooters, RTS games, browsing the Web, working, etc. So, it's not suitable just for gaming, you can use this mouse pad for whatever purpose you like.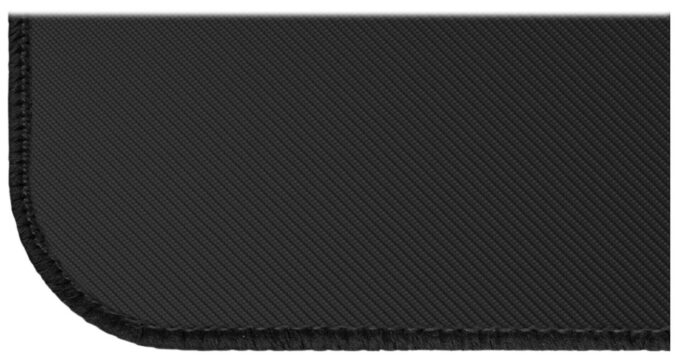 While we are still talking about the surface of this mouse pad, we are glad to mention that it's water resistant as well – it'll not absorb liquids if you accidentally spill some water on it. Nice. Keep in mind that we're showing you the bigger version of this mouse pad – the 900 mm x 420 mm variant, there is also a 450 mm x 400 mm version for those of you who prefer a bit more compact mouse pads.
You can check the current price of Genesis Carbon 700 Maxi Cordura TKL here: Buy from Flipkart.com