All NVIDIA GeForce GTX 1080 models on sale on Amazon – around 15% off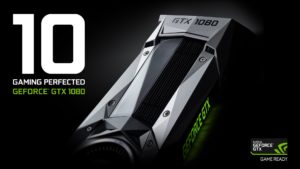 Last week we saw the announcement of NVIDIA's new flagship – the ultimate graphics card the GeForce GTX 1080 Ti. The new graphics chip should become available this week and as it will sell for $699 for the Founders Edition prices of the now older GTX 1080 should drop. Maybe this is why we see a pre-Ti discount on the GTX 1080 on Amazon.
All GTX 1080 models from various manufacturers like ASUS, MSI, EVGA, Zotac and others are on a sell. The discounts vary from about 10% to around 30%. For instance, the GTX 1080 Founders Edition is 21% off on Amazon.com or the Asus ROG Strix version is 27% off on Amazon.co.uk or the MSI AERO which is on a 29% sale (now selling for 499.99 pounds). The UK site offers better deals – it offers a free digital copy of For Honor or Ghost Recon: Wildlands with some models like the GIGABYTE G1 Gaming, MSI AERO or ASUS ROG Strix.
Currently, the cheapest GTX 1080 on Amazon.com is the EVGA SC version selling for $529.99 and on the Amazon.co.uk you get the lowest price of 499.99 pounds for the MSI AERO 8G OC edition.
Hurry up and order your new GTX 1080 and claim your free game if you order from Amazon.co.uk from here:
USA – http://amzn.to/2n5GLF9