Lenovo Ideapad 310 with Core i5 CPU for $399 is the best mainstream laptop deal right now (31% off!)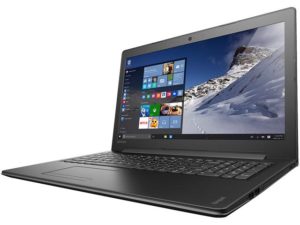 If you happen to be looking for a budget multimedia laptop just to browse the web and maybe do some office work on it but you don't want to spend a lot then this is your lucky day. Lenovo has shed 31% of Ideapad 310's price just today. You can purchase the notebook for just $399.
The Lenovo Ideapad 310 is a great mainstream notebook with a 15.6-inch screen with HD (1366 x 768p) resolution. What is interesting about this configuration is that it comes with an Intel Core i5-6200U. You won't find a Core i5 at this price. What's great about it is that it will handle every single daily task without any hiccups.
You also get 8 GB of DDR4 RAM and 1 TB hard drive to store all your precious pictures and files. The Ideapad 310 is equipped with a dual-band Wi-Fi ac antenna so you can get a better and faster Internet connection. Weighing around 4.8 lbs, the Ideapad 310 can be easily carried wherever you go.
The Ideapad 310 is designed for the mainstream user that just wants to watch some movies, browse the web, and maybe play some casual games once a while and it can satisfy these needs quite fully. At a price of just $399, it's a bang for the buck.
You can purchase the Ideapad 310 from here, however, note that stocks are limited: http://amzn.to/2fQThdm
Edit: The deal is over, check out our Laptops Specs System for more deals