Acer Predator Triton 700 preview – ultra-thin and ultra-powerful gaming laptop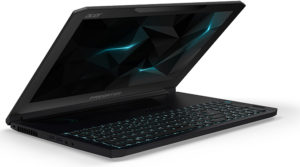 Acer is going at full throttle this year and is really pushing the boundaries of technology. One such example is their new Predator Triton 700. Now, just a year ago if we had told you that you could have desktop-level performance in a thin notebook form-factor you probably would've laughed at us. Yet here we are today, bringing you just that.
Acer Predator Triton 700 isn't released yet but you can regularly check for its availability here: http://amzn.to/2qtrhxi
The Triton is the youngest kid in the family of Predators. With our earlier review of the Predator 21X you got a glimpse of what the Taiwanese company can put together in the face of the powerful, but bulky gaming laptop. Not something you can exactly carry around with you throughout the day. And so, the engineers at Acer have taken it upon themselves to show us that you can have that level of performance in a slim, low-profile notebook. This new Acer has a weight of just 2.6 kg (5.73 lbs) and is sporting a 15.6-inch display. We dare say they've done a great job.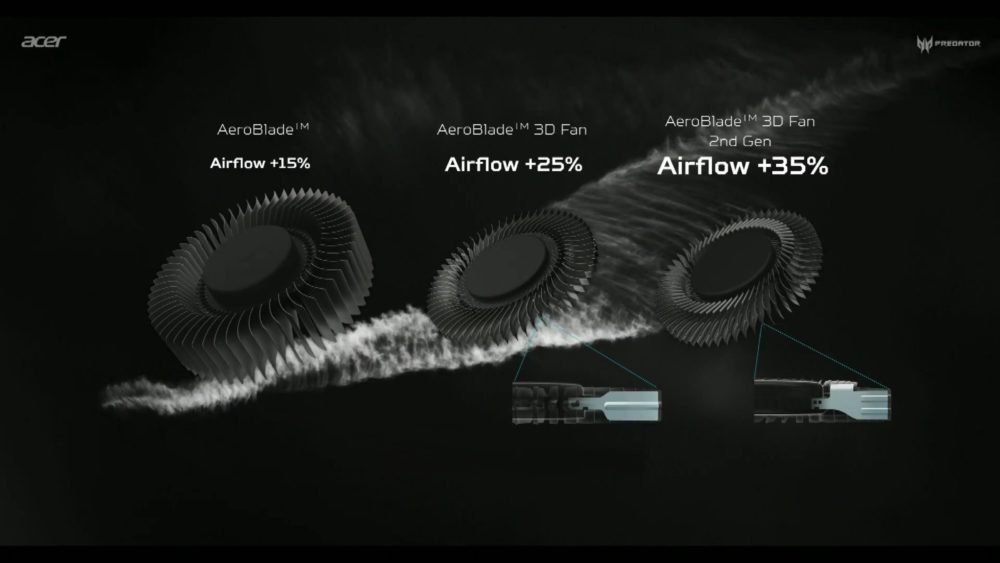 Underneath the hood, the Triton 700 packs the latest and greatest of mobile technologies. The ultra-thin gaming notebook comes with the standard-voltage 7th Generation Intel Core processors and latest NVIDIA GeForce GTX 10-Series graphics accommodated in an aluminum chassis. Acer's newly developed AeroBlade 3D cooling solution allows users to push the device to its limits while maintaining great airflow and keeping the temperatures in check. Supposedly, the new solution makes accommodating the powerful hardware present in theTriton possibly by increasing airflow by up to 35%.
Worth noting is the unique placement of the Triton's trackpad. It is located above the keyboard, so keep that in mind when you're buying one it will take some time to get used to. Some of the other features include a Full HD IPS panel, support for up to 32GB of DDR4 memory and you can even cram a couple of NVMe PCIe SSD's in there if you wanted to. According to the company, the keyboard
is mechanical and each key features a separate RGB lighting module.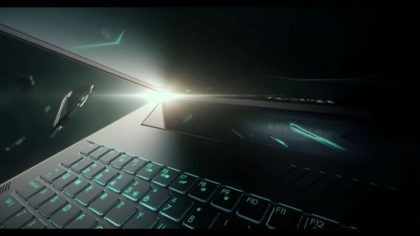 Staying in line with the latest trends in connectivity, the Triton 700 comes with a single Thunderbolt 3 port, two USB 3.0 ports, a Gigabit Ethernet jack, HDMI 2.0 and DisplayPort 1.2.
What's essential to maintaining the Triton's impressive form factor is the usage of some of the newest mobile graphics technologies. Thus, we present to you the GTX 1080 Max-Q chip, specifically optimized for use in gaming notebooks. It is unlike any other mobile graphics processors of the Pascal mobile line-up. All of its cores are enabled, but the tradeoff is lowered GPU stock frequencies to limit power consumption and keep the thermals down. What that means is that you can have faster-than-1070 performance in a notebook also sports a height of just 18.9mm.
All things considered, we feel that Acer has made the right compromises. They've managed to cram all the needed technology to bring us desktop-level performance, in a notebook form factor and while keeping the thermals under control. Pretty impressive for such a lightweight device. However, all of that comes at a price.
The Predator Triton 700 will be available in several models starting from August this year and will retail for $2,999 in the U.S. Prices vary depending on the market and configuration.
Acer Predator Triton 700 isn't released yet but you can regularly check for its availability here: http://amzn.to/2qtrhxi
CPU

Core i7-7700HQ (4C/8T, 6 MB, 2.8/3.8GHz)
Core i5-7300HQ (4C/4T, 6 MB, 2.5/3.5GHz)

Display
15.6″ IPS panel with 1920×1080 resolution
Graphics
NVIDIA GeForce GTX 10-series Max-Q with G-Sync support for external displays
RAM
16 GB DDR4-2400 (upgradeable to 32 GB)
Storage
Up to two 512 GB SSDs with PCIe 3.0 x4 or SATA interface
Wi-Fi
Rivet Killer Wireless-AC 2×2 802.11ac Wi-Fi
Bluetooth
Bluetooth 4.1
Ethernet
Rivet Killer E2x00 GbE controller
Keyboard
Mechanical backlit keyboard with programmable keys
Other I/O
Microphone, stereo speakers, audio jacks, webcam (with HDR imaging)
Dimensions

Width: 393 mm/15.47″
Depth: 263 mm/10.35″
Thickness: 18.9 mm/0.744″

Ports

2 × USB 3.0 Type-A
1 × USB 2.0 Type-A
1 x USB Type-C Thunderbolt 3 connector

Display Outputs
Weight
2.6 kg (5.73 lbs)
Price
Starts at $2,999 for the base model in the U.S. (check availability)