ASUS ROG GL502VM – GTX 1060 and G-Sync display for under $1000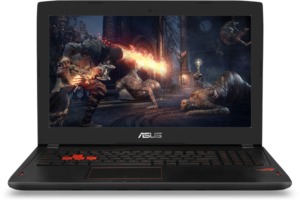 Today we have a great offer for the gamers out there. The ASUS ROG GL502VM gaming notebook can be found for just $949.00 and it packs a whole lot for the price it'll cost you.
You can check out the in ASUS ROG GL502VM our Laptops Specs system to find out the full specifications and more: http://laptopmedia.com/laptop-specs/asus-rog-gl502vm-2/
Undoubtedly, the key selling point of the  ROG GL502VM is the NVIDIA GeForce GTX 1060 graphics card. Although it packs only the 3GB model of the GPU it still is a great bargain. More memory is of course always preferable but it doesn't necessarily indicate better performance for those of you wondering.
Apart from the good GPU, you also get the powerful Intel Core i7-7700HQ and 12GB of DDR4 RAM. AS of storage, you get a lot but not too fast – 1TB mechanical hard drive, however, there is an M.2 SSD slot that supports PCIe NVMe drives up to 2280 in size so upgrading is easy and covered.
The ROG GL502VM offers a great screen too. You get a 15.6-inch Full HD (1920 x 1080p) IPS panel supporting NVIDIA's G-Sync technology that ensures buttery-smooth visuals and a rewarding gaming experience. The screen also covers a fair amount of the sRGB color space – 88% so colors will be close to natural. One concern with the display is the high-frequency PWM which might be alarming for some but our custom-tailored display profiles can help with that. You can find a link to them in the notebook's page.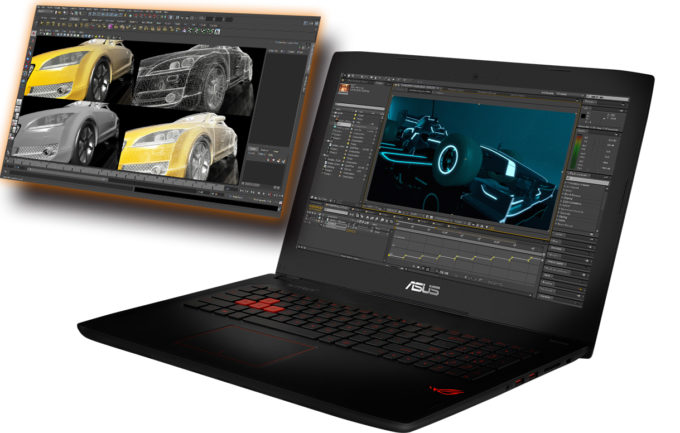 All these components are fit into a rather slim and light metal body with a brushed finish that measures just 24 mm (0.94″) in thickness and 2.20 kg (4.9 lbs) in weight. The chassis also hosts a large 64Wh battery unit and the notebook is armed with a whole arsenal of connectivity options. Most important of them are the mini DisplayPort and the USB Type-C port with support for Thunderbolt 3 which allows much faster data transfer and 4K video output. You also get a Kensington lock. Check out the notebook's page for full specifications.
Overall, the ASUS ROG GL502VM is quite a deal. For under $1000 you get a good display with G-Sync, lots of connectivity options and room for upgrading and most importantly a powerful GPU. When you come to think of it, with the current state of the GPU market and the prices we see it might actually be a better choice to buy a gaming notebook than building a PC.