[Specs and Info] ASUS ROG Strix SCAR 17 G733 SE (2022) – Suddenly, the MSI Titan has a challenger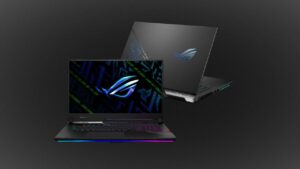 ASUS seemed to be pretty quick with revealing the special edition of the ROG Strix SCAR 17 G733, which is probably the only challenger to the MSI Titan GT77 (12Ux), with both laptops giving you the same hardware options.
With these specs, you'd need a beastly cooling setup, as the laptop will draw near desktop-level power. With a few stylistic tweaks, the special edition differs from the main SCAR 17, however, it still uses much of the same components.
Today we're giving you a quick overview of the ASUS ROG Strix SCAR 17 G733 SE (2022).
ASUS ROG Strix SCAR 17 G733 SE (2022): Full Specs
Design
The laptop reuses the same chassis as the regular SCAR 17 laptop, with an aluminum lid and a plastic base. While such materials are weird to see on the most expensive ASUS gaming laptop, it provides the transparent base effect, with a decent chunk being see-through.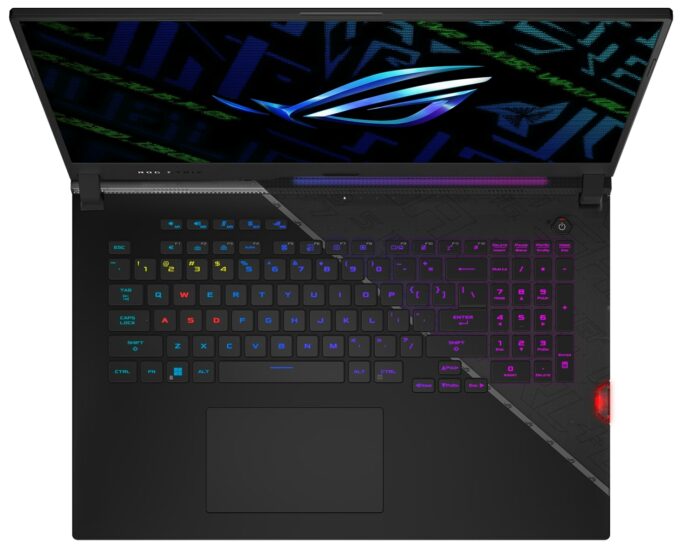 There's a lot of RGB around the device, with a glowing ROG logo on the lid, with additional invisible ink on the lid that becomes visible when you aim a UV flashlight on it. The base also features a keystone slot, which is in the box with the laptop. It can unlock special performance modes and features through the ASUS ROG app. Dimensions-wise, this is a 17.3-inch notebook, and as such, it weighs 2.90 kg and has a profile of  28.3 mm.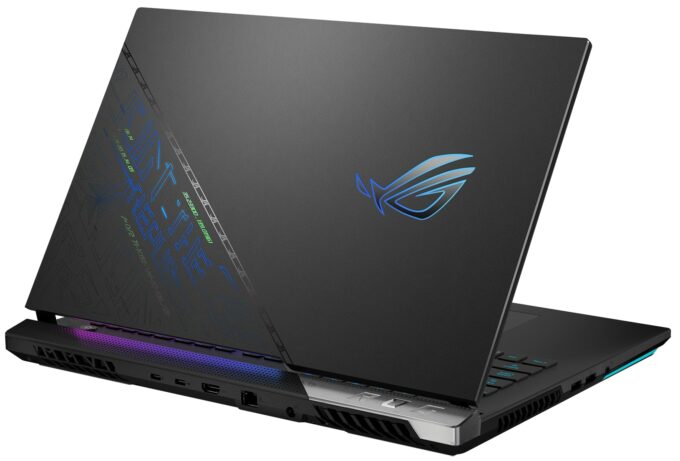 Display
The display that is selected has a 17.3-inch diagonal, QHD resolution, and a 240Hz refresh rate. The panel fully covers the DCI-P3 color gamut, which makes it suitable for Content Creation, while the 3ms response time ensures good gaming performance and no input lag. As this is the most powerful Gaming laptop that ASUS offers, it has a MUX switch, which can enable and disable the integrated graphics, giving more performance to the dedicated GPU.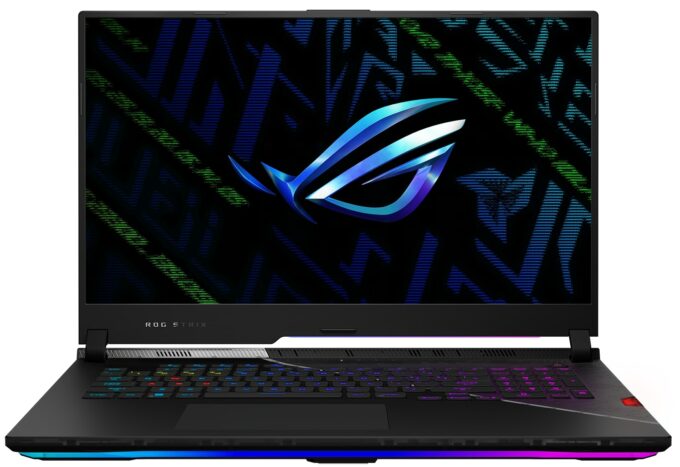 Specifications and features
The laptop is powered by the Core i9-12950HX, which comes with 16 cores and 24 threads, and a 55W TDP. With a top speed of 5.00 GHz and 30MB of cache, the processor is ripe for performing, not only in games but in productivity workloads as well. On the GPU side, there is the 150W RTX 3070 Ti and the 175W RTX 3080 Ti. The combination of both will crush any triple-A game at 1440p, with the resolution being ideal for this screen size.
As we said above, the cooling solution will be of great importance. ASUS uses Thermal Grizzly liquid metal to cover the processor and the graphics card and then places a huge vapor chamber on top.

Afmetingen
395 x 282 x 23.4 - 28.3 mm (15.55" x 11.10" x 0.92")
ASUS ROG Strix SCAR 17 G733 SE (2022) configurations: