Lenovo ideapad 720S (13″) vs ideapad 710S (13″) – what are the differences?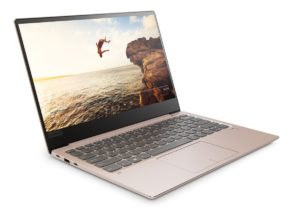 The stars of this article are two premium notebooks – namely Lenovo ideapad 720S (13") and its predecessor Lenovo ideapad 710S (13″). If you want to find out what the essential differences between the two devices are, keep reading.
In terms of hardware, the former comes with up to an 8th generation Intel Core i7-8550U or AMD Ryzen 7 2700U, while the latter accommodates 6th or 7th Generation Intel Core processors. As for the graphics performance, the 720S sports Intel UHD Graphics 620 or AMD Radeon RX Vega 10, while the 710S offers more options to choose from – Intel HD Graphics 520, Intel HD Graphics 620 or NVIDIA GeForce 940MX. Quite surprisingly, the maximum memory capacity in the newer model is 8 GB of DDR4-2400 RAM, while its predecessor can be configured with up to 16 GB of DDR4-2133 RAM.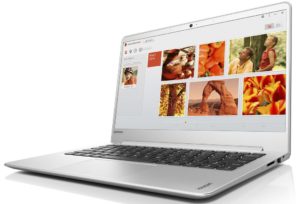 As far as display options are concerned, both laptops sport 13.3-inch IPS FHD (1920×1080) panels, however the 720S also comes with UHD (3840×2160) resolution, while the 710S – with QHD+ (3200×1800). In addition, the differences in the overall dimensions are minor – 13.6 mm thickness and 1.14 kg starting weight for the former as opposed to 13.9 mm/14.8 mm thickness (non-touch/touch models) and 1.10 kg starting weight for the latter.
Moving on, as you can expect, the Lenovo ideapad 720S comes with a battery which has a larger capacity compared to the previous model – 48Wh vs 46Wh. As for the connectivity options, they are pretty similar with the exception of a single USB 3.1 Type-C Gen 2 that supports Thunderbolt 3 and the lack of microHDMI and 4-in-1 reader (SD, SDXC, SDHC, MMC) in 720S.

Specs sheet
Series

Lenovo ideapad 720S (13″)

Lenovo ideapad 710S (13″)

OS

Windows 10 Home
Windows 10 Pro

CPU

Intel Core i5-8250U
Intel Core i7-8550U
AMD Ryzen 7 2700U

Intel Core i3-6100U
Intel Core i5-6200U
Intel Core i7-6500U
Intel Core i5-6260U
Intel Core i7-6560U
Intel Core i5-7200U
Intel Core i7-7500U

RAM

up to 8GB of DDR4-2400 RAM

up to 16 GB of DDR4-2133 RAM

Internal storage
GPU

Intel UHD Graphics 620
AMD Radeon RX Vega 10

Intel HD Graphics 520
Intel HD Graphics 620
NVIDIA GeForce 940MX

Display

13.3", Full HD (1920 x 1080), IPS
13.3", 4K UHD (3840 x 2160), IPS

13.3", Full HD (1920 x 1080), IPS
13.3", QHD+ (3200 x 1800), IPS

Connectivity
Wi-Fi 802.11ac, Bluetooth 4.1
802.11ac, Bluetooth 4.0
Features

2x USB 3.0 (one Always On Charging)
1x USB 3.1 Type-C Gen 1
1x USB 3.1 Type-C Gen 2(support Thunderbolt 3)
combo audio jack

2x USB 3.0 (one Always On Charging)
microHDMI
4-in-1 reader (SD, SDXC, SDHC, MMC)
combo audio jack

Battery
Weight
1.14 kg (2.5 lbs)
1.10 kg (2.4 lbs)
All Lenovo ideapad 720S (13″) configurations
All Lenovo ideapad 710S (13″) configurations