Grab this Xiaomi bluetooth speaker for only $9.99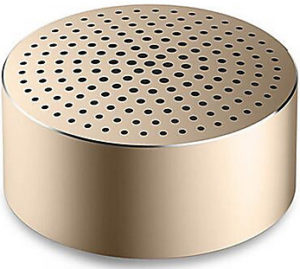 Hey there! It's been a while since we last notified you about some awesome deals but here we are again presenting an offer you can't go wrong with. What we have in mind is an accessory suitable for everyone – a wireless stereo speaker by Xiaomi.
This small gadget is currently on sale at the lightinthebox.com online store for only $9.99 (discounted from $21.43). If you happen to show interest in this product, you can find more information and purchase HERE.
In terms of design, this little boy is nothing out of the ordinary – it uses a traditional circular design language with a grilled top. Additionally, the only connector present on the loudspeaker is a USB one. You can connect to this product via Bluetooth as it sports Bluetooth V4.0 connectivity. What's more, this little fellow is lightweight and will allow you to carry it with you anywhere or hang it somewhere (on your bag's zipper or bike, for example). The Xiaomi wireless speaker also promises good sound quality with features such as Super Bass and Surround sound.