Inside ASUS ZenBook UX310UQ – disassembly, internal photos and upgrade options
Here we are with another ultrabook, which usually means that there's nothing out of the ordinary. However, in this case, the ZenBook UX310 is different compared to its rivals. It still offers easy access to the hardware but the range of upgradability is a little bit broader.
You can find the available configurations here: http://amzn.to/2vLvKl6

1. Removing the bottom plate
Start with all the screws holding the bottom piece of aluminum and then just gently pry it up – it will come off quite easily. This will reveal everything you'd ever want to replace/upgrade/clean.
2. Storage
On contrary to most ultrabooks, the ZenBook UX310 offers not only the usual M.2 SSD slot but an additional 2.5-inch drive slot as well. The unit we've tested came with just a regular 256GB M.2 SATA SSD from Micron but it can support PCIe NVMe SSDs as well. The 2.5-inch drive, on the other hand, was empty and free for upgrade.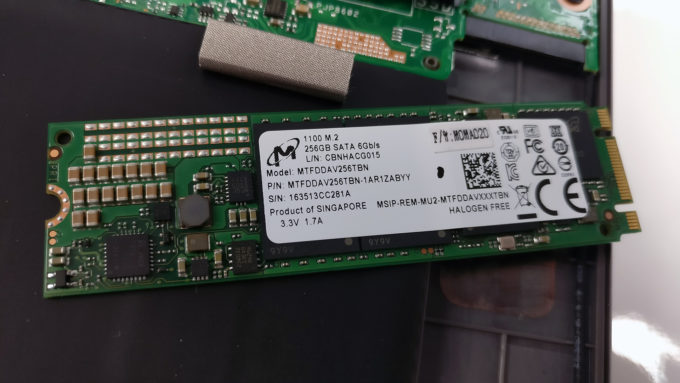 3. Memory, battery and Wi-Fi
The motherboard offers 8GB of DDR4-2400 soldered memory on the side but also another RAM slots free for upgrade. Our unit came with an additional 4GB of DDR4-2400 chip from SK Hynix.
The Wi-Fi adapter is an Intel 8265NGW as usual.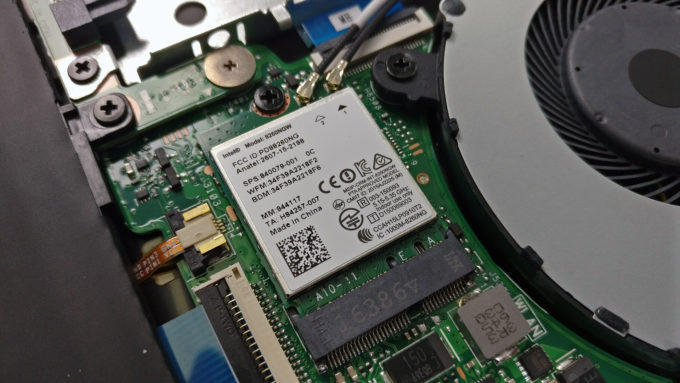 Just like the 14-inch variant, this one packs 48Wh unit as well.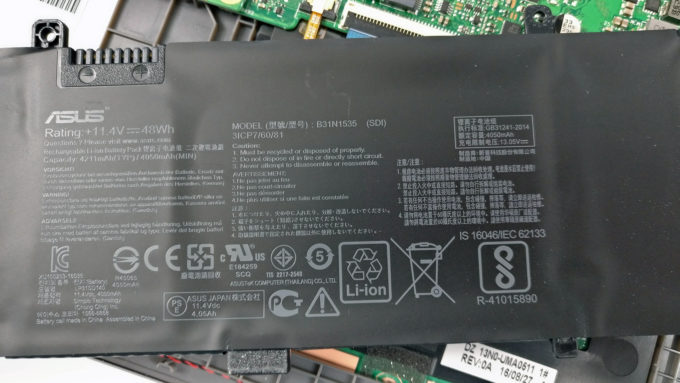 4. Cooling system
The cooling design isn't changed as well – it consists of just one small heat pipe going across both heat sinks and connects them to the cooling fan.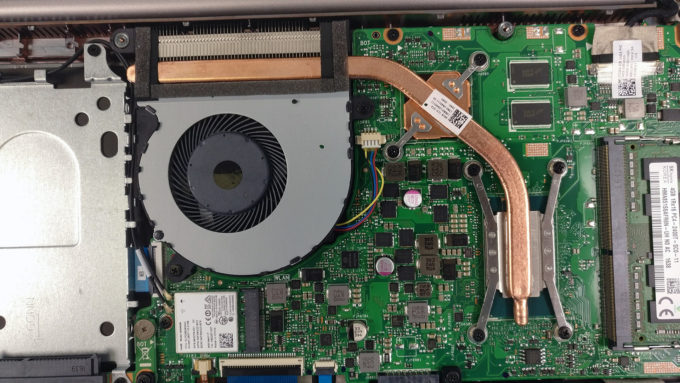 The full review of the ASUS ZenBook UX310UQ can be found here.

ASUS ZenBook UX310 configurations