MSI refreshes its gaming lineup with Intel's latest processors and other treats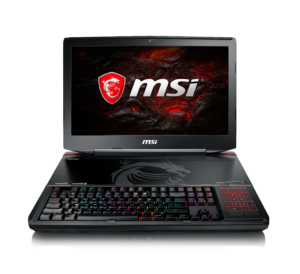 Most manufacturers tend to upgrade their products every year. As long as some new line of CPUs or GPUs come out they implement the new technology as fast as possible. Now Intel's Kaby Lake CPUs are out along with the NVIDIA's GTX 10 series graphics cards and we are witnessing fast adoption rates. We already told you about the refreshed ThinkPad lineup or the new ASUS laptops and now it's MSI's turn. Apparently, MSI will upgrade its entire range of gaming notebooks. Here's what we know.
You can check all the available MSI gaming laptops HERE.
So as you may guess MSI is upgrading its products with the latest 7th generation Intel Kaby Lake. Models like GT83VR also get a new mechanical RGB backlit keyboard.
MSI has also tweaked the audio capabilities of its laptops. They will add 7.1 surround sound to some of their models to boost experience quality in a VR setting. Improvements were also made to the ESS Sabre HiFi audio DAC to ensure better quality output to your headphones. The GT83VR uses a 32bit/384KHz sampling rate, while the GT73VR, GS73VR, GS63VR and GS43VR offer a 24bit/192KHz rate.
Here is a list of all the upgraded models:
GT73VR
GT72VR
GT62VR
GS73VR
GS63VR
GS43VR
GE72VR
GP62VR
GP72VR
GP62MVR
GP72/GP62
GL72/GL62
GT83VR
You can check all the available MSI gaming laptops HERE.