Lenovo Yoga 3 (14-inch) has pretty accurate colors for everyday use but you don't want it for serious design work
Yes, the title sounds little weird, but if you look at our LAB measurements, you'll see something interesting – in the color reproduction tests, Yoga 3 (14-inch) got DeltaE76 of just 1.72 – a result comparable with some high-end monitors on the market. That's a big positive for the display, but it's somehow misleading because the color coverage of the sRGB gamut is just 60%, so you won't be able to see 40 percent Web-based colors.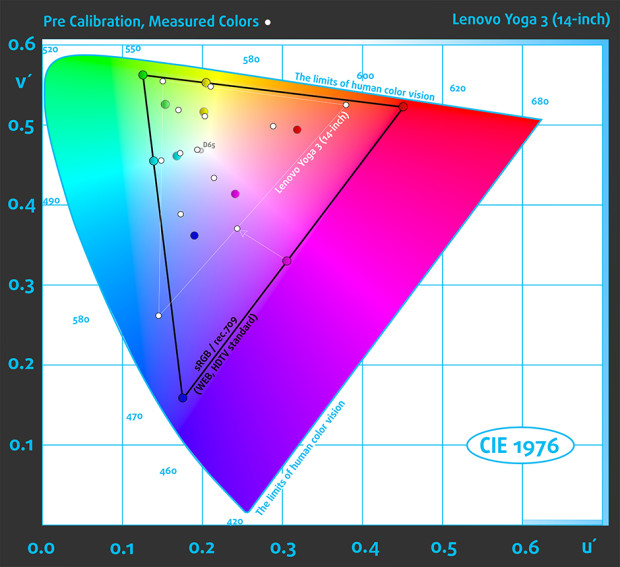 After profiling at 140 cd/m2 brightness with the native color temperature, we ran the color reproduction test. The test consists of most commonly used colors used for light and dark human skin, grass green, blue sky, etc. Most of them are in the middle of the color gamut – just where the Yoga 3 screen is most accurate.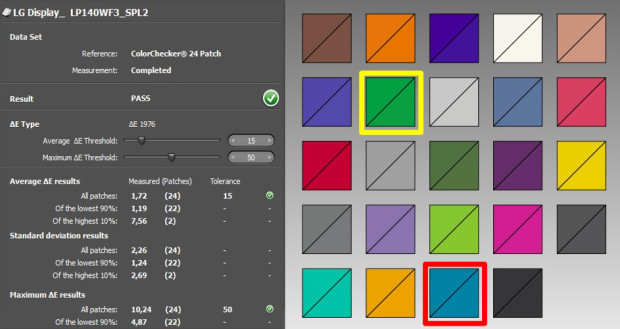 If you're a designer, chances are you'll need high accuracy in the whole sRGB gamut (and even in AdobeRGB), but if you use your laptop for simple tasks, Yoga 3 will be a nice choice. More about the thin-and-light notebook can be expected soon at LaptopMedia since we're almost ready with our detailed review.