ASUS N552VX's reduced battery capacity means up to 42% shorter browsing runtime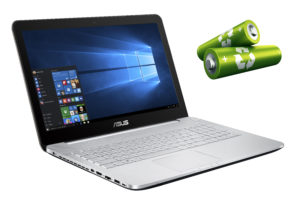 Along with the minor design and storage upgrade, the ASUS N552VX, unfortunately, received a downgrade in the battery department as well. The N551VW offered a user-replaceable 56Wh unit but in the N552VX model now has a battery rated at 44Wh and can be accessed after a disassembly. As a result, our readings show around 42% decrease in web browsing and ~ -29% on the video playback test.
You can look for more information about pricing and configurations here: http://amzn.to/1Zfh56b
While the N552VX scored 202 minutes (3 hours and 22 minutes) of web browsing and just 195 minutes (3 hours and 15 minutes) of video playback, the older N551VW had a very decent battery performance with 346 minutes (5 hours and 46 minutes) of browsing and 272 minutes (4 hours and 32 minutes) of watching a video. It seems that the direct increase or decrease of battery capacity is still the most efficient way to take on battery performance nowadays. The newer chipset doesn't seem to help much in this situation.
As always, our tests were run using the following settings: battery saver turned on, screen brightness set to 120 cd/m2 and Wi-Fi switched on at all times.