A quick look at ADATA AI920 – i-Memory Flash Drive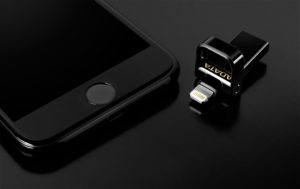 The festive season has many interesting products up its sleeve and it is namely one such gadget that has provoked the writing of this publication. We would like to take some time and describe the AI920 – a flash drive manufactured by ADATA and meant to be used with iPhone devices. It comes with a Lightning port and USB 3.1 which promise very high performance. Furthermore, it boasts support for Live Photos, diverse multimedia, and subtitles. That's not all though, the AI920 offers water and dust proofing for extra peace of mind.
Check all currently available ADATA products here: Buy from Amazon.com
But let's get a bit more specific here, starting with some Design peculiarities. Firstly, this bad boy is both stylish and compact. It comes with several color options to match your taste, and it's super slim and lightweight – only 6.9 mm thick and 3.6 g light. That's great because it does not add weight when plugged in your iPhone. Additionally, the lightning connector is extended which allows you to easily use even when you have a thicker case on you device.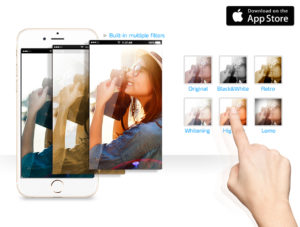 Moving on, we must also pay due attention to some Software aspects that the AI920 boasts. Smartphone photography is growing more and more popular, and this is probably why ADATA has provided the option of not only directly storing your images and videos (including 4K files) on the flash drive, but also provided an i-Memory app. The latter features a special camera section with filters, effects and other tweaks.
That's not all when it comes to the software. The manufacturer has also thought of data safety – the flash drive has an independent encryption which works in accordance with the phone app. In this way you won't have to worry about unauthorized access. What's more, the i-Memory app provides you with the chance to do a one-touch backup. Another quite notable fact about this little fellow is the integrated advanced lossless codec which allows for high fidelity audio enjoyment.