Five new notebooks added to our M.2 SSD compatibility list including Lenovo Ideapad 700, HP Omen 15 (2016) and Acer TravelMate P658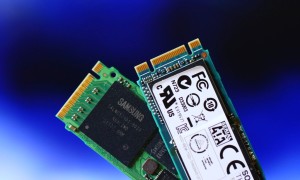 It's been a while since we updated our M.2 SSD compatibility list and here's our report of doing so. This time, we've got five new notebooks and the good news is that four out of five feature the much-needed M.2 slot.
Let's start with the Lenovo Y700 (17-inch) laptop, which we reviewed a few weeks back. Just like its 15-inch sibling, the machine supports M.2 SATA SSD sticks but it's also possible that the laptop supports the latest PCIe NVMe standard as well. We will make sure to check that out. And while we are still on Lenovo, there's another affordable multimedia solution from the company. Ideapad 700, which supports the NVMe standard. We were pleasantly surprised by that fact.
This leaves us with the Acer TravelMate P658, HP Omen 15 (2016) and the ASUS X555. The latter doesn't have M.2 SSD slot, which is kind of logical considering the price point, but the TravelMate offers a variety of storage configurations. The laptop holds one M.2 SATA SSD slot but you can swap that one for a 2.5-inch drive (HDD or SSD) while equipping the other M.2 SSD slot with a PCIe NVMe drive. You can even use both M.2 slots for an RAID0 array. Anyway, the HP Omen 15 (2016) also supports M.2 SSD sticks but we weren't able to test it out whether the machine can handle NVMe drives.