May Madness Sale at GearBest – smartphones, action cameras, wearable tech and other gadgets
Finally! May is here, love and pollen are in the air. We are looking forward to our summer vacations but there is still some time until this happens. Yeah, it's a bit sad when you think about it but May is also a month when many promotions happen.
It is namely one such promotion that motivated the writing of this article. As you may guess from the title, the hot deals are offered by the GearBest online store. The promotion is called May Madness Sale and it includes many types of consumer electronics. Additionally, the categories with discounted products range from small toy gadgets, tablets, smartphones, laptops, action cameras, and much more.
In this short article we shall have a look at some of the offers but if you want to check all of them you can do so HERE.
It must also be noted that some of the products are in limited quantities, so make sure you don't miss what you have been after for so long.

Promotional smartphones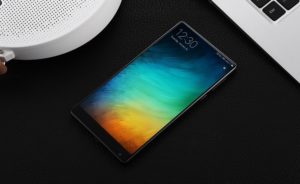 This is undoubtedly the category most people will check as well as the best selling one. In it you will see products from various price ranges. Starting from $89.99 for the Doogee T5 Lite 4G smartphone with 5.0-inch IPS display, quad-core processor, 2GB of RAM, Android 6.0 and more.
On the other hand, there is the Xiaomi Mi MIX for $609.99. Now, you may remember that we recently discussed this big boy in another short article. Nonetheless, we do have to note some of the most notable specifications of this stylish jewel. This is a large 6.4-inch phablet with a fully ceramic body and bezel-less display, quad-core Qualcomm processor, 16MP camera, along with a 4400 mAh battery, dualSIM capabilities and more.
Like we said, there are options for every pocket, so if these two are not the smartphone you are looking for, you can check the other discounted phones HERE.

Action cameras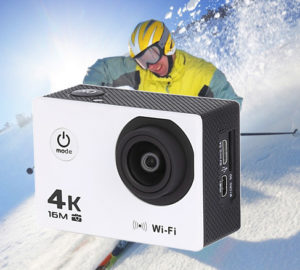 We do not normally review cameras but this category is more peculiar and attractive because of one genuinely important reason – summer is fast approaching. We'll be all heading to some spots where we can really relax and have a great time.
Some of us are keen on more extreme ways of chilling out such as bungee jumping, skydiving, rock climbing and others. Unfortunately, such activities do not allow us to carry a full-sized camera and take snapshots or videos. With the advent of action cameras, however, this concern is part of the past.
There is a wide variety of these compact cameras that you could purchase. Prices start from $31.99 for the MGCOOL Explorer ES 3K action cam that has a 16MP sensor, 170 degrees field of view, highest video resolution of 2.7 K (3200 x 1800 p) at 30 fps, and a 1050mAh removable battery.
Alternatively, you could go for the $119.99 ThiEYE T5e camera that offers 4K video recording at 30 fps, 1/2.3 CMOS sensor, a powerful Ambarella A12LS75 processor, 1100 mAh battery and more intriguing features. Of course, as it is the case with the smartphone promotions, there are many other options in the range between these two cameras, so you could check them out HERE.

Other categories
The May Madness Sale does not boil down to smartphones and action cameras, though. As we mentioned, there are many other products – smart bracelets and watches, tablets, headphones and much more. If you are curious to see what else can be purchased withing this promotional period, click HERE.
Gearbest is running a flash sale with great promotions – check it out here: GEARBEST Flash Sale