[Comparison] Dell Latitude 13 7320 (2-in-1) vs Dell Latitude 13 7310 (2-in-1) – what are the differenes?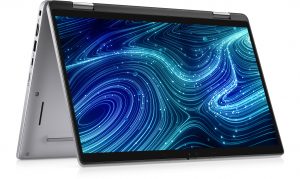 The convertible market has been getting quite competitive, with every manufacturer, offering at least one, if not more convertibles, at every price point. The Dell Latitude 13 7320 (2-in-1) presents an interesting refresh, with more performance and upgraded specs for 2021. Here we want to do a quick comparison between the new and the old, by drawing a quick parallel, with the Latitude 13 7320 (2-in-1) on one side, and the Latitude 13 7310 (2-in-1), on the other.
Starting on the exterior, both laptops come in a stylish aluminum unibody, which is both great-looking, while at the same time offering fantastic durability. The screen is covered in Gorilla Glass, for extra protection and lid durability. A difference in the new one is that the screen is completely detachable from the body, becoming a true tablet. The new device makes a reduction in both weight and height, by 70 grams and 0.8 mm, respectively.
For the displays, on paper, they seem to be identical, with both devices having a 13.3-inch Full HD IPS screen, which should have great color coverage and color accuracy, and generally be a great panel for both long hours of work and creativity as well, especially with the touchscreen support, and the optional Stylus pen.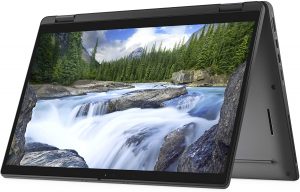 Lastly, the specs, are pretty much better on the new device. Tiger Lake has been the light at the end of the tunnel for Intel, and it is up to them to take it even further. The performance and power efficiency upgrades that Tiger Lake brings outshine the older Comet Lake chips. Now, you can get the laptop with up to a Core i7-1185G7, whereas previously, only the Core i7-10810U was available. The new architecture also brings the improved Iris Xe Graphics G7, which is miles ahead, when compared to the older Intel UHD Graphics.
Overall, the new package that Dell has prepared looks quite good, but we would still have to take it for a spin ourselves, in order to be able to recommend it to you.

All Dell Latitude 13 7320 (2-in-1) configurations:
All Dell Latitude 13 7310 (2-in-1) configurations: