Top Laptop PWM Ranking (Rated by negative impact on eyesight)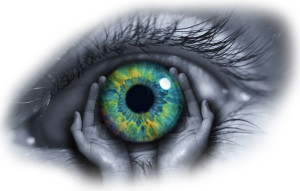 Users should pay a lot more attention to PWM, or Pulse-Width Modulation, when buying a new laptop. Why? Because many of us work with our computers for hours every day, and PWM is one of the things that have negative impact on our eyesight.
Pulse Width modulation (PWM) is an easy way to control monitor brightness. When you lower the brightness, the light intensity of the backlight is not lowered, but instead turned off and on by the electronics with a frequency indistinguishable to the human eye – our brain make us think that the display in front of us isn't flickering, but just has lower brightness instead. Staring at aggressive pulsations could easily give you headaches or eye strain, and we're convinced that nearly everyone has experienced that.
That's why we test every laptop in our laboratory with high-efficiency equipment in order to determine the exact frequency and structure of the light impulses. The results go through our algorithm and we present you with a final rating for each of them in the list below. You can find out more about PWM in our dedicated article on the matter, or you could just make your conclusions based on our final rating.
But that's not all! For every laptop that visits our laboratory we create a Health-Guard profile which eliminates PWM, when being used with our LM Profiles application and reduces the impact of the harmful Blue Light (read more). Moreover – it keeps the colors perceptually accurate! That means although the colors become different, you'll need just several minutes and you'll see them as they should look like. You can buy the Health-Guard profile alone for a low price or in a discounted bundle with our Office Work / Web Design and Gaming and Movie Nights profiles. All of the profits go directly to our laboratory for further Research & Development so you can expect even more detailed and interesting reviews in LaptopMedia.com!
ASUS
| Laptop series | Rating | Our profiles |
| --- | --- | --- |
| | 10.0 | |
| | 10.0 | |
| | 10.0 | |
| | 10.0 | |
| | 10.0 | |
| | 10.0 | |
| | 10.0 | |
| | 10.0 | |
| | 10.0 | |
| | 10.0 | |
| | 10.0 | |
| | 10.0 | |
| | 10.0 | |
| | 10.0 | |
| | 10.0 | |
| | 10.0 | |
| | 10.0 | |
| | 10.0 | |
| | 10.0 | |
| | 10.0 | |
| | 10.0 | |
| | 10.0 | |
| | 10.0 | |
| | 10.0 | |
| | 10.0 | |
| | 10.0 | |
| | 10.0 | |
| | 10.0 | |
| | 10.0 | |
| | 10.0 | |
| | 10.0 | |
| | 10.0 | |
| | 9.8 | |
| | 9.8 | |
| | 9.8 | |
| | 9.8 | |
| | 9.8 | |
| | 9.8 | |
| | 9.8 | |
| | 9.7 | |
| | 9.7 | |
| | 9.7 | |
| | 9.6 | |
| | 9.6 | |
| | 9.5 | |
| | 9.2 | |
| | 9.0 | |
| | 9.0 | |
| | 8.8 | |
| | 8.2 | |
| | 8.2 | |
| | 8.1 | |
| | 7.7 | |
| | 7.7 | |
| | 7.7 | |
| | 7.6 | |
| | 7.5 | |
| | 7.4 | |
| | 7.4 | |
| | 6.4 | |
| | 5.5 | |
| | 5.5 | |
| | 5.1 | |
| | 5.0 | |
| | 5.0 | |
| | 5.0 | |
| | 5.0 | |
| | 5.0 | |
| | 5.0 | |
| | 5.0 | |
| | 5.0 | |
| | 5.0 | |
| | 5.0 | |
| | 5.0 | |
| | 4.9 | |
| | 4.9 | |
| | 4.9 | |
| | 4.9 | |
| | 4.9 | |
| | 4.9 | |
| | 4.9 | |
| | 4.8 | |
| | 4.8 | |
| | 4.8 | |
| | 4.8 | |
| | 4.8 | |
| | 4.8 | |
| | 4.7 | |
| | 4.7 | |
| | 4.7 | |
| | 4.7 | |
| | 4.7 | |
| | 4.7 | |
| | 4.7 | |
| | 4.7 | |
| | 4.7 | |
| | 4.7 | |
| | 4.7 | |
| | 4.7 | |
| | 3.7 | |
| | 3.5 | |
| | 3.2 | |
| | 3.2 | |
| | 3.2 | |
| | 2.9 | |
| | 2.9 | |
| | 2.9 | |
| | 2.8 | |
| | 2.3 | |
| | 2.3 | |
| | 2.0 | |
| | 2.0 | |
| | 2.0 | |
| | 1.5 | |
| | 1.5 | |
| | 1.5 | |
| | 1.5 | |
| | 1.2 | |
| | 1.2 | |
| | 1.1 | |
| | 1.0 | |
| | 1.0 | |
| | 1.0 | |
| | 1.0 | |
| | 1.0 | |
| | 1.0 | |
| | 1.0 | |
Acer
| Laptop series | Rating | Our profiles |
| --- | --- | --- |
| | 10.0 | |
| | 10.0 | |
| | 10.0 | |
| | 10.0 | |
| | 10.0 | |
| | 10.0 | |
| | 10.0 | |
| | 10.0 | |
| | 10.0 | |
| | 10.0 | |
| | 10.0 | |
| | 10.0 | |
| | 10.0 | |
| | 10.0 | |
| | 10.0 | |
| | 10.0 | |
| | 10.0 | |
| | 10.0 | |
| | 10.0 | |
| | 10.0 | |
| | 10.0 | |
| | 10.0 | |
| | 10.0 | |
| | 10.0 | |
| | 10.0 | |
| | 10.0 | |
| | 10.0 | |
| | 10.0 | |
| | 10.0 | |
| | 10.0 | |
| | 10.0 | |
| | 10.0 | |
| | 10.0 | |
| | 10.0 | |
| | 10.0 | |
| | 10.0 | |
| | 10.0 | |
| | 10.0 | |
| | 9.8 | |
| | 9.8 | |
| | 9.8 | |
| | 9.8 | |
| | 9.8 | |
| | 9.8 | |
| | 9.8 | |
| | 9.7 | |
| | 9.6 | |
| | 9.6 | |
| | 9.6 | |
| | 9.6 | |
| | 9.3 | |
| | 9.3 | |
| | 8.2 | |
| | 8.2 | |
| | 8.2 | |
| | 8.2 | |
| | 7.7 | |
| | 7.7 | |
| | 7.7 | |
| | 7.5 | |
| | 7.5 | |
| | 7.5 | |
| | 7.4 | |
| | 5.7 | |
| | 5.5 | |
| | 5.5 | |
| | 5.5 | |
| | 5.4 | |
| | 5.1 | |
| | 5.1 | |
| | 5.1 | |
| | 5.1 | |
| | 5.1 | |
| | 5.1 | |
| | 5.1 | |
| | 5.1 | |
| | 5.1 | |
| | 5.1 | |
| | 5.0 | |
| | 5.0 | |
| | 5.0 | |
| | 5.0 | |
| | 5.0 | |
| | 5.0 | |
| | 4.9 | |
| | 4.5 | |
| | 4.1 | |
| | 3.6 | |
| | 1.9 | |
| | 1.5 | |
| | 1.5 | |
| | 1.5 | |
| | 1.5 | |
| | 1.5 | |
| | 1.5 | |
| | 1.5 | |
| | 1.5 | |
| | 1.5 | |
| | 1.3 | |
| | 1.3 | |
| | 1.1 | |
| | 1.1 | |
| | 1.1 | |
| | 1.0 | |
| | 1.0 | |
| | 1.0 | |
Apple
| Laptop series | Rating | Our profiles |
| --- | --- | --- |
| | 10.0 | |
Chuwi
| Laptop series | Rating | Our profiles |
| --- | --- | --- |
| | 10.0 | |
Dell
| Laptop series | Rating | Our profiles |
| --- | --- | --- |
| | 10.0 | |
| | 10.0 | |
| | 10.0 | |
| | 10.0 | |
| | 10.0 | |
| | 10.0 | |
| | 10.0 | |
| | 10.0 | |
| | 10.0 | |
| | 10.0 | |
| | 10.0 | |
| | 10.0 | |
| | 10.0 | |
| | 10.0 | |
| | 10.0 | |
| | 10.0 | |
| | 10.0 | |
| | 10.0 | |
| | 10.0 | |
| | 10.0 | |
| | 9.8 | |
| | 9.7 | |
| | 9.6 | |
| | 9.6 | |
| | 9.5 | |
| | 8.2 | |
| | 7.9 | |
| | 7.9 | |
| | 7.9 | |
| | 7.8 | |
| | 7.7 | |
| | 7.7 | |
| | 7.7 | |
| | 7.7 | |
| | 7.5 | |
| | 7.3 | |
| | 7.0 | |
| | 6.8 | |
| | 6.8 | |
| | 6.8 | |
| | 6.8 | |
| | 6.8 | |
| | 6.7 | |
| | 6.7 | |
| | 6.6 | |
| | 6.0 | |
| | 5.9 | |
| | 5.9 | |
| | 5.9 | |
| | 5.8 | |
| | 5.8 | |
| | 5.8 | |
| | 5.8 | |
| | 5.8 | |
| | 5.8 | |
| | 5.8 | |
| | 5.4 | |
| | 5.4 | |
| | 5.2 | |
| | 5.1 | |
| | 5.0 | |
| | 5.0 | |
| | 5.0 | |
| | 5.0 | |
| | 4.8 | |
| | 4.7 | |
| | 4.0 | |
| | 4.0 | |
| | 3.7 | |
| | 3.6 | |
| | 3.4 | |
| | 3.1 | |
| | 2.9 | |
| | 2.5 | |
| | 2.4 | |
| | 2.2 | |
| | 2.1 | |
| | 2.1 | |
| | 2.1 | |
| | 2.1 | |
| | 2.0 | |
| | 1.9 | |
| | 1.9 | |
| | 1.8 | |
| | 1.8 | |
| | 1.7 | |
| | 1.7 | |
| | 1.7 | |
| | 1.7 | |
| | 1.6 | |
| | 1.6 | |
| | 1.5 | |
| | 1.5 | |
| | 1.5 | |
| | 1.5 | |
| | 1.4 | |
| | 1.3 | |
| | 1.2 | |
| | 1.0 | |
| | 1.0 | |
| | 1.0 | |
| | 1.0 | |
| | 1.0 | |
| | 1.0 | |
| | 1.0 | |
| | 1.0 | |
Dynabook
| Laptop series | Rating | Our profiles |
| --- | --- | --- |
| | 9.8 | |
| | 8.5 | |
| | 8.5 | |
| | 7.7 | |
Fujitsu
| Laptop series | Rating | Our profiles |
| --- | --- | --- |
| | 9.5 | |
| | 6.4 | |
| | 5.1 | |
| | 5.0 | |
| | 4.9 | |
| | 4.8 | |
HP
| Laptop series | Rating | Our profiles |
| --- | --- | --- |
| | 10.0 | |
| | 10.0 | |
| | 10.0 | |
| | 10.0 | |
| | 10.0 | |
| | 10.0 | |
| | 10.0 | |
| | 10.0 | |
| | 10.0 | |
| | 10.0 | |
| | 10.0 | |
| | 10.0 | |
| | 10.0 | |
| | 10.0 | |
| | 10.0 | |
| | 9.6 | |
| | 9.6 | |
| | 9.6 | |
| | 9.4 | |
| | 9.3 | |
| | 8.9 | |
| | 8.8 | |
| | 8.8 | |
| | 8.6 | |
| | 8.6 | |
| | 8.3 | |
| | 7.7 | |
| | 7.5 | |
| | 7.5 | |
| | 7.5 | |
| | 6.7 | |
| | 6.2 | |
| | 5.8 | |
| | 5.8 | |
| | 5.5 | |
| | 5.5 | |
| | 5.5 | |
| | 5.2 | |
| | 5.2 | |
| | 4.9 | |
| | 4.7 | |
| | 3.3 | |
| | 3.2 | |
| | 3.2 | |
| | 3.2 | |
| | 2.1 | |
| | 1.5 | |
| | 1.5 | |
| | 1.3 | |
| | 1.2 | |
| | 1.2 | |
| | 1.2 | |
| | 1.2 | |
| | 1.2 | |
| | 1.0 | |
| | 1.0 | |
| | 0.0 | |
| | 0.0 | |
Huawei
| Laptop series | Rating | Our profiles |
| --- | --- | --- |
| | 10.0 | |
| | 9.6 | |
| | 3.9 | |