PCIe 5.0 interface is in the works – expected to release in 2019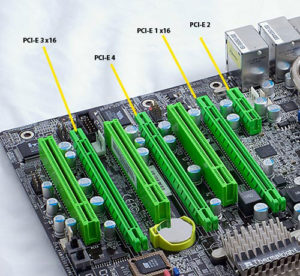 Lately, PCIe storage devices have gained huge popularity and they start to replace the ordinary SATA storage devices we are used to. This is accelerated by the more and more common use of non-volatile memory standards like XPoint and NAND flash.
At the PCI-SIG Developers Conference, the company that they are actively working on the development of the new PCIe 5.0 standard which is designed to provide 128GB/s of total bandwidth. That is four times as much as the regular PCIe 3.0 when both are using x16 links.
The developers believe that the new standard will be ready in 2019 and some early versions are already being released to the members of the organization.
With PCIe 5.0 you will be able to get more bandwidth out of fewer lanes thus creating faster PCIe devices and allowing 400Gb/s Ethernet solutions. This will also heavily impact on modern M.2, U.2 or PCIe storage devices making them even faster. PCI-SIG are set on an ambition to not just meet the  industry needs they want to surpass them:
In our 25-year history, PCI-SIG has maintained its commitment to our rigorous specification development process, while delivering specifications that are in lock-step with industry requirements for high-performance I/O.
PCIe 5.0 technology is the next evolution that will set the standard for speed, and we are confident that its 32GT/s bandwidth will surpass industry needs.
Meanwhile, you can check all PCIe accessories over here: http://amzn.to/2r2n3fR