AORUS X9 DT vs AORUS X9 – what are the differences?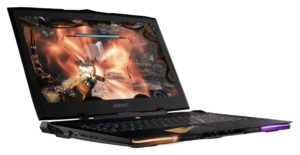 After the preview of the new AORUS X9 DT gaming series, we decided to draw a parallel between this bad boy and its predecessor – the AORUS X9, and see if there are some major upgrades.
Starting off, a big difference pops out in the hardware department. While AORUS X9 DT sports the latest overclocked Intel Core i9-8950HK processor paired with an NVIDIA GeForce GTX 1080 (8GB GDDR5X) graphics chip, the previous model relies on a 7th gen Intel Core i7-7820HK CPU and 2x NVIDIA GeForce GTX 1070 (8GB GDDR5, SLI) GPUs. On the other hand, both gaming laptops offer up to 64 GB of RAM and 2x 2280 PCIe 3.0 + 4x NVMe M.2 slots when it comes to storage.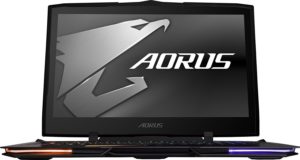 Moving on, the two models sport 17.3-inch displays, however, AORUS X9 DT features a Full HD (1920 x 1080) 144 Hz IPS panel, while its predecessor gives you the option to choose between а 4K UHD (3840 x 2160) IPS or QHD (2560 x 1440) 120 Hz TN one. In terms of portability, there is no difference – a 23.5 – 29.9 mm thickness and 3.59 kg (7.9 lbs) weight apply to both of them. The similarities continue with the battery capacity – you are presented with a generous 94.24 Wh unit.
The final difference we noticed is the type of ports each laptop provides. For instance, the new AORUS X9 DT comes with a single USB Type-C port (Thunderbolt 3, DisplayPort, HDMI), another USB 3.1 Type-C, two USB 3.1 Type-A ports and a single USB 3.0 Type-A port as opposed to one USB 3.1 Type-C port and three USB 3.0 Type-A ports in its predecessor.

Specs sheet
Series
OS
CPU
RAM
Internal storage

2x 2280 PCIe 3.0 x4 NVMe M.2 slots

2x 2280 PCIe 3.0 x4 NVMe M.2 slots

GPU

NVIDIA GeForce GTX 1080 (8GB GDDR5X)

2x NVIDIA GeForce GTX 1070 (8GB GDDR5, SLI)

Display
17.3", Full HD (1920 x 1080), 144 Hz, IPS
17.3", 4K UHD (3840 x 2160), IPS
17.3", QHD (2560 x 1440), 120 Hz, TN
Connectivity
Wi-Fi 802.11ac, Bluetooth
Wi-Fi 802.11ac, Bluetooth 4.2
Features

1x USB Type-C (Thunderbolt 3, DisplayPort, HDMI)
1x USB 3.1 Type-C
2x USB 3.1 Type-A
1x USB 3.0 Type-A
HDMI
mini Displayport
SD card reader
audio jack

1x USB 3.1 Type-C
3x USB 3.0 Type-A
HDMI
mini Displayport
SD card reader
audio jack

Battery
94.24Wh, Li-Po
94.24Wh, Li-Po
Weight
3.59 kg (7.9 lbs)
3.59 kg (7.9 lbs)
All AORUS X9 DT configurations
All AORUS X9 configurations