Intel Core i7-10710U vs i7-9850H – Comet or Coffee?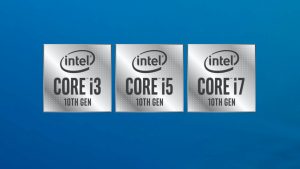 The 10th gen Comet Lake CPUs has a "star" and that is the i7-10710U – the only 6-core processor in the lineup. On the other hand, there is nothing so special about the i7-9850H – it's surrounded by 8-core beasts like i9-9980HK. The i7-9850H is still a fast CPU that has one significant drawback when compared to i7-10710U – the power consumption. What about real-life computational performance? That is the target of today's comparison, we want to see which one is faster and is it worth it to buy it over the other contender.
Let' s continue with some specs.

Quick Specs
Bulk prices – $443 for the i7-10710U and $395.00 for i7-9850H. The Comet Lake CPU is 12% more expensive than the Coffee Lake one.
Both contenders have 6 cores, 12 threads, 12 MB cache size, and the same max supported memory frequencies (DDR4-2666, LPDDR3-2133). The i7-10710U has 1.10 GHz / 4.70 GHz base and boost frequencies while the i7-9850H ones are 2.60 GHz – 4.60 GHz – the latter has a much higher base clock. As we've already mentioned, the Comet Lake CPU has a 15W TDP and the Coffe Lake one really needs "more coffee" – its TDP is 45W.
More detailed specs here – Intel Core i7-10710U / Intel Core i7-9850H
Quick specs table:
| | Intel Core i7-10710U | Intel Core i7-9850H |
| --- | --- | --- |
| Cores / Threads | 6 / 12 | 6 / 12 |
| Base / Max frequency | 1.10 – 4.70 GHz | 2.60 – 4.60 GHz |
| Cache | 12 MB Intel Smart Cache | 12 MB Intel Smart Cache |
| TDP / up / down | 15W / 25W / 12.5W | 45W / – / 35W |
| Memory support | DDR4-2666, LPDDR3-2133 | DDR4-2666, LPDDR3-2133 |
Let's check the benchmarks.

CPU Benchmarks
The i7-10710U has a 12% higher score here. Not bad at all for a CPU with three times lower TDP than the contender.
Results are from the Cinebench 20 CPU test (the higher the score, the better)
Results are from our Photoshop benchmark test (the lower the score, the better)
GPU Benchmarks
Another 12% difference – this time the UHD 630 (which is integrated into the i7-9850H) is faster than UHD 620.
| | Intel UHD 620 | Intel UHD 630 | Difference |
| --- | --- | --- | --- |
| 3DMark Firestrike | 1074 | 1203 | 12% |
Verdict
That was interesting, the 12% gap is everywhere – i7-10710U is 12% more expensive than the i7-9850H while the latter has a 12% better graphics score thanks to its UHD 630. The more important thing is that the Comet Lake CPU has a 12% better computational performance.
Let's just not talk about graphics performance here, ok? First of all, it's really hard to find an i7-9850H without dedicated graphics but if you find one with UHD 630 only, we doubt that you care much about the iGPU performance. It'll be really strange if someone buys a laptop with a CPU like the one above for playing games – if you need a decent CPU alongside fast GPU just pick a configuration with a 4-core processor like i5-9400H and GTX or RTX graphics. It has much more sense instead of buying a fast and expensive CPU without a dedicated GPU and then it'll struggle in almost every new game.
In the end, both CPUs are fast, not just for usual daily needs (YouTube videos, Web browsing, etc) but you can use them for heavy tasks like photo and video editing, converting videos or music, compressing a big amount of data into one archive, or some other similar heavy CPU loads. Ok, the i7-9850H is not too far away from i7-10710U in terms of performance but it dissipates much more heat, it requires significant cooling and it's not-so-much battery-friendly like the Comet Lake CPU. The i7-10710U can fit in much smaller, thinner, and portable devices – this is not possible for the Coffee Lake CPU.
If the 12% price gap isn't a problem, the i7-10710U is the better choice in this comparison – it is faster, more efficient, and it fits in smaller devices than i7-9850H.

All laptops with Core i7-10710U:
All laptops with Core i7-9850H: