ASUS announces lots of interesting notebooks at Computex
Today ASUS held its press conference at Computex Taipei and we are happy to share with you the news that the Taiwanese company announced a whole range of awesome devices. We are talking about notebooks ranging from budget all-rounders to ultra slim and portable business devices. Let's take a look at what we got.
Meanwhile, you can check out all currently available ASUS notebooks over here: http://amzn.to/2r46faY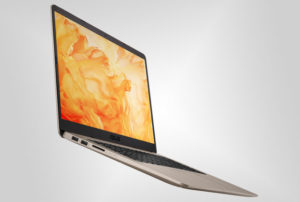 First of all, there is the VivoBook S – the most affordable of them all. At just $499 you get a 17.9mm-thick aluminum case which gives the device that premium look. The 15.6-inch notebook can be bought with up to Core i7 processors and NVIDIA GTX 940MX graphics card (NVIDIA recently announced the successor to the 940MX; you can read more here). VivoBook S also comes with some neat features like a fingerprint sensor to stand out from the competition.
Next up is the VivoBook Pro which as you may guess from the name is a Pro version of the VivoBook lineup of affordable notebooks. This mid-range offering features a UHD 4K 15.6-inch display which is something to boast in a $799 device. You also get an i7 processor though it is not specified which exact model and a discrete GTX 1050 graphics card for casual gaming.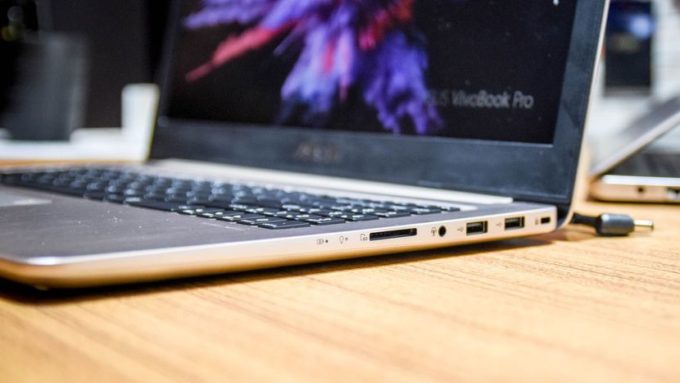 Stepping thing up a bit we come across the ZenBook Flip S which Asus chairman Jonney Shih claims to be the "world's thinnest convertible" with a thickness of just 10.9 mm. It's not only thin, it's also light – weighing just 1.1 kg (2.42 pounds). The 13.3-inch notebook packs a UHD 4K display which can be folded around to act like a tablet. It runs on a Core i7 CPU with no exact model specified but we suggest it's the i7-7500U. ASUS promises 11.5 hours of battery life from this little bad boy and all of that at a starting price of $1099.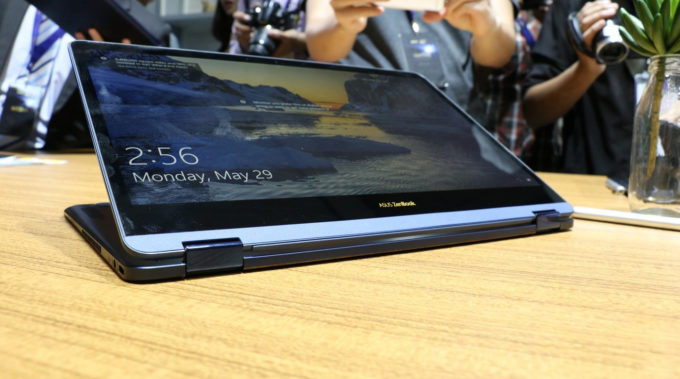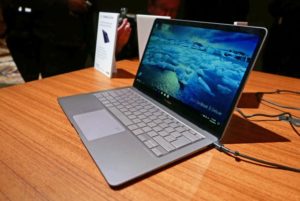 And now, let's take a moment to talk about the premium devices – the ZenBook Pro and ZenBook 3 Deluxe. First off, the ZenBook 3 Deluxe which motto is the "world's most prestigious laptop". The sleek device is just 12.9 mm thick and ASUS claims it to be the world's thinnest 14-inch laptop. You get a Full HD display which is rather odd considering the fact that the smaller 13.3-inch ZenBook Flip S comes with a 4K screen but 1080p is still good and in favor of battery life. However, the ZenBook 3 Deluxe features two Thunderbolt 3 ports (interesting news about which you can read over here) so you can connect external GPUs for better performance or 4K monitors to get those extra pixels. This gorgeous device comes at a price tag of $1199.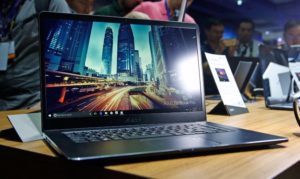 Moving on to the "powerhouse" of the series – the ZenBook Pro. The Pro version of the ZenBook series is a solid all-rounder with nothing too fancy but enough power to run even some serious applications and games. You get an H-series i7 processor with the H standing for "High performance graphics" but don't worry the notebook is also equipped with a NVIDIA GTX 1050 Ti GPU for the times you want those extra frames per second. Games will look beautiful on the 15.6-inch 4K display and you will also get a Thunderbolt 3 port for an eGPU or monitor. ASUS also claim up to 14 hours of battery life with quick charging that goes from 0 to 60% in 49 minutes. In other words, you will rarely hook it up to the wall charger. ZenBook Pro will have a starting price of $1299.
Would you potentially choose one of them as your daily driver? Tell us in the comment section below.
Meanwhile, you can check out all currently available ASUS notebooks over here: http://amzn.to/2r46faY