[Specs, Info, and Prices] Acer TravelMate P4 (TMP416-51) – Big screen + light chassis + good hardware = Great notebook?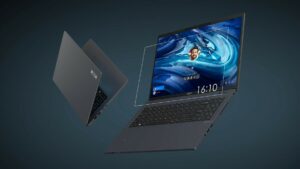 Acer's TravelMate family doesn't get the recognition it deserves. While their laptops aren't always the most premium, they offer an arsenal of security features, which is the most important aspect of a business machine. The TravelMate P4 (TMP416-51) takes things to the next level, giving you a bigger display that fits in the same chassis as a 15.6-inch screen, while keeping itself light and nimble, living up to its TravelMate name. It also has a good selection of hardware which should provide ample amounts of power, while not sacrificing efficiency and being easy to keep cool.
Today we're giving you a quick overview of the Acer TravelMate P4 (TMP416-51).
The Acer TravelMate P4 (TMP416-51) is available now with a starting price of $1,099.99.
Acer TravelMate P4 (TMP416-51): Full Specs
Design
Acer utilizes several materials for the TravelMate, with a mix of aluminum and magnesium for the lid, while the base is made of plastic. In order to bolster its sustainability efforts, Acer uses up to 37% recycled plastic for the construction of the P4, while the packaging is 100% made of recycled materials. If you're worried about durability, you really shouldn't, as the laptop has passed the MIL-STD-810H certification tests, which really put a device through its paces. In terms of portability, this is one light 16-inch machine, weighing only 1.68 kg and having a profile of 18 mm.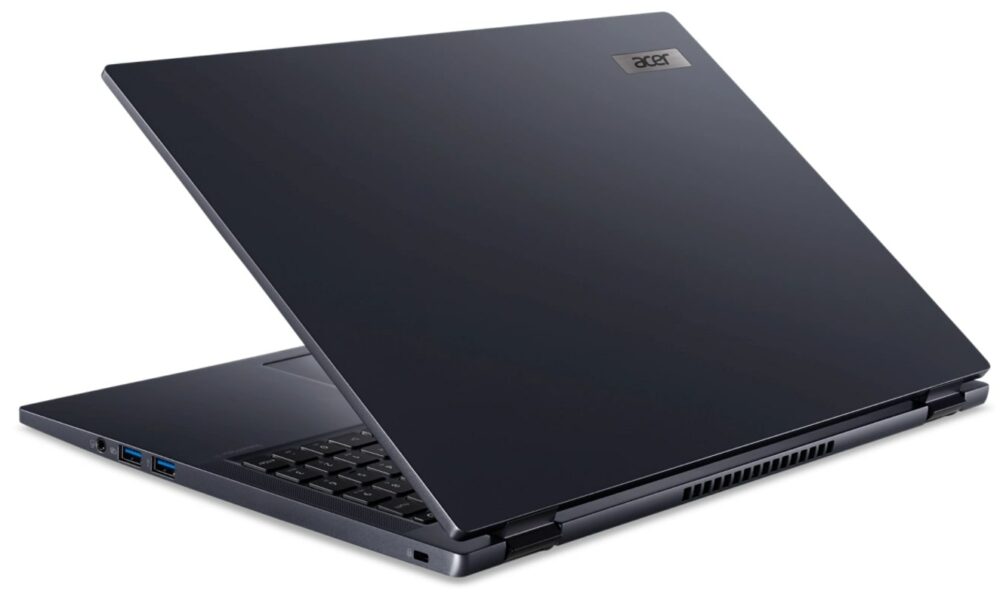 Display
There's only one display option available, an FHD+ IPS panel with a 60Hz refresh rate. There's no other info about it, but we'd assume that for $1000 bucks, you'd get a good screen with decent color coverage and accuracy.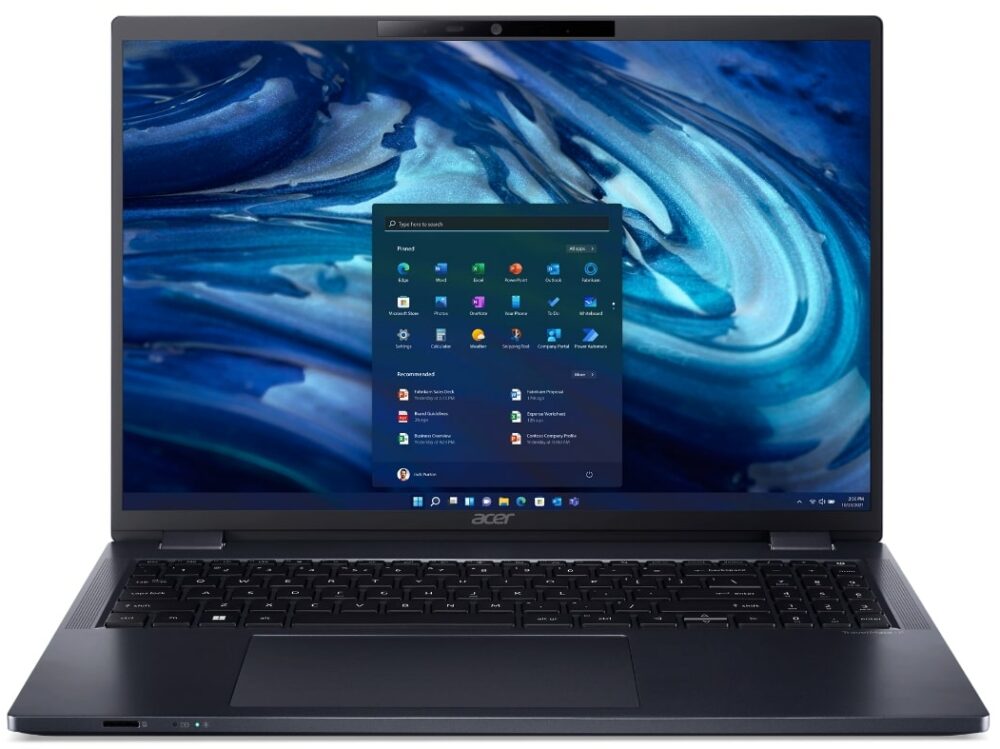 Specifications and features
Acer has chosen the P-series for its TravelMate P4, offering the Core i5-1240P and the Core i7-1260P, which have 12 cores, 16 threads, and a base wattage of 28W. Paired with the Iris Xe Graphics G7, the CPUs can handle their fair share of heavy work, both in terms of CPU and GPU workloads. Intel's integrated solutions are quite good for that stuff so you can comfortably render videos, code, or whatever it is that you do.
The port selection is also pretty wide, consisting of two USB Type-A 3.2 (Gen. 1) ports, two Thunderbolt 4 ports, an HDMI port, a MicroSD card reader on the front, a LAN port, and a 3.5 mm audio jack.


Dimensions
358 x 251 x 18 mm (14.09" x 9.88" x 0.71")
Price
Starting at £1325.73
All Acer TravelMate P4 (TMP416-51) configurations: