Acer Predator 17X – release date, specs and prices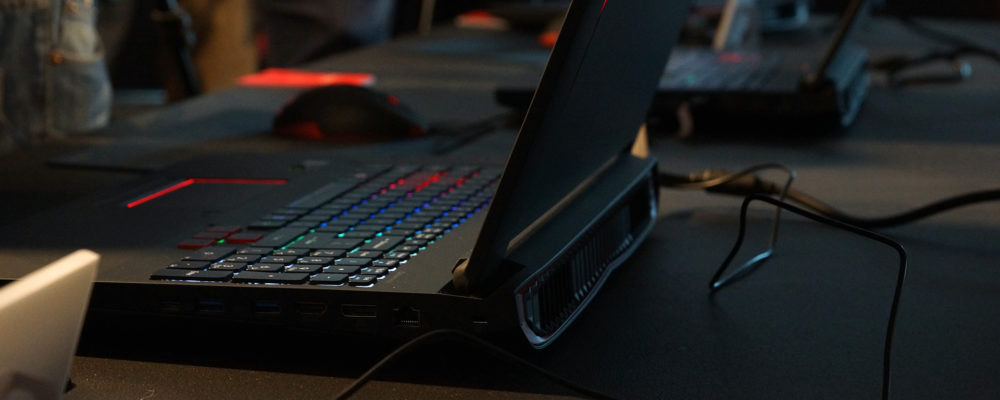 Acer dropped a huge bomb at its press conference with the announcement of their new Predator gaming products. Arguably, that was the most interesting part of the whole event, especially when testing out the VR capabilities and all the new features the extreme version of the Predator 17 has to offer. We say it's the extreme version because the company is planning to keep its current Predator laptop lineup and launch the 17X alongside.
That's because it's aimed at another audience – high-end gaming enthusiasts. So packing an unlocked CPU and GPU for overclocking and a desktop-class graphics card, the Predator 17X will surely break your bank by how much exactly? Up until now, we have information regarding the starting price of the product – $2 799 (€2499 for EU and ¥39,999 for China), but with what specs? We asked around a bit and found out that Acer is still working on the exact configurations but the base model will most likely go only with one 2.5-inch HDD 16GB of RAM and the Full HD IPS panel. The CPU and GPU remain the same in all models. Also, the laptop is expected to hit the market sometime around July.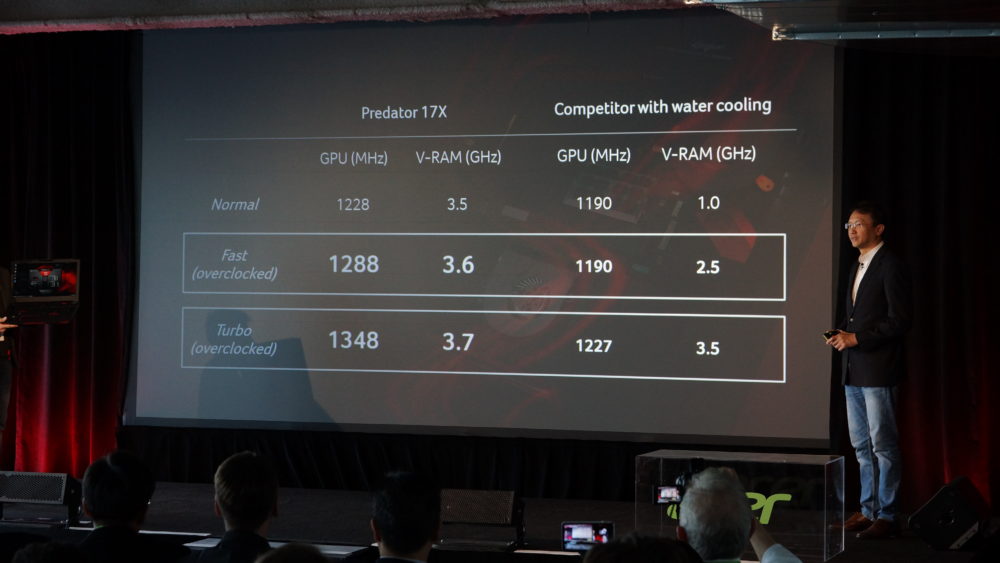 So if you want the super-fast M.2 PCIe NVMe SSD included in your configuration, you better save up some money. Still, though the desktop-class performance in this form factor was expectedly expensive, especially if you opt for the triple RAID 0 M.2 SATA SSD configuration, which will surely burn a hole in your pocket. Besides the hardware, the Predator 17X bring some other cool features along the way so make sure you check them out here and below you will find detailed specs of the new laptop.
Specs sheet
Some of the specs may differ depending on your region.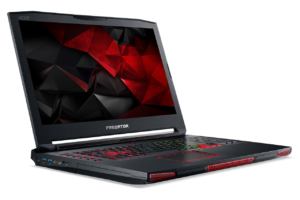 CPU
Intel Core i7-6700HQ (4-core, 2.60 – 3.50 GHz, 6MB cache) / Intel Core i7-6820HK (4-core, 2.70 – 3.60 GHz, 8MB cache)
RAM
up to 64GB of DDR4-2133
GPU
NVIDIA GeForce GTX 980 (4GB GDDR5)
HDD/SSD
2.5-inch HDD + up to 3x M.2 SATA RAID 0 (or M.2 PCIe NVMe SSD)
Display
17.3-inch – Full HD (1920×1080) IPS, matte / 17.3-inch – Ultra HD (3840×2160) IPS, matte
Optical drive
yes
Features

Native G-Sync support
Three cooling fans
Programmable keyboard RGB LED backlight
VR-ready
CPU and GPU oveclocking

Battery
up to 3 hours
Thickness
44.95 mm (1.75″)
Weight
4.55 kg (10.01 lbs)