ASUS FX502 vs ASUS FX503 – what are the differences?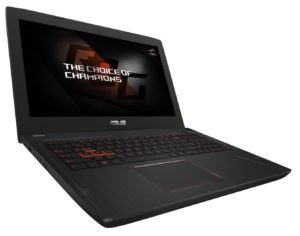 Recently, the notebook ASUS FX503 hit the shelves and it features some upgrades compared to its predecessor – the FX502. In this article, we would like to acquaint you with the major differences between the two laptops.
First off, let's take a look under the hood. Both notebooks come with up to 7th generation Intel Core i7-7700HQ CPU which provides powerful performance and takes 7th place in our CPU Ranking. As for the graphics card, both FX502 and FX503 offer a decent variety of options – NVIDIA GeForce GTX 1060 with 3GB/6GB GDDR5 VRAM and NVIDIA GeForce GTX 1050 with 2GB/4GB GDDR5 VRAM. One of the major differences is that FX502 comes with up to 24GB of RAM (8GB soldered + one RAM slot) and up to 1000GB SSD + up to 1000GB HDD vs up to 32GB (2x 16GB) of RAM and up to 1000GB SSD + up to 2000GB HDD in its successor.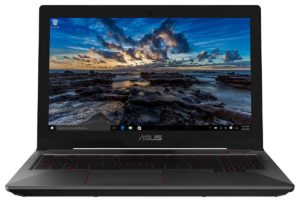 In terms of display options, whichever one you go for, you will be able to choose between a 15.6-inch TN panel with Full HD (1920 x 1080) resolution and a 15.6-inch IPS one again with Full HD (1920 x 1080) resolution. The two devices have the same thickness of 24 mm, however the lighter one is FX502 – 2.20 kg. There is also no difference in the battery capacity – 64Wh for both of them. As for the connectivity options, they are almost identical and we should note that the two laptops lack a USB Type-C. And finally – the FX503 features a more aggressive and sleek design compared to the previous model but this doesn't come as a surprise to no one.

Specs sheet
Series
OS
CPU

Intel Core i7-7700HQ
Intel Core i7-6700HQ
Intel Core i5-6300HQ

Intel Core i7-7700HQ
Intel Core i5-7300HQ

RAM
Internal storage

up to 1000GB SSD + up to 1000GB HDD

up to 1000GB SSD + up to 2000GB HDD

GPU

NVIDIA GeForce GTX 1060 (6GB GDDR5)
NVIDIA GeForce GTX 1060 (3GB GDDR5)
NVIDIA GeForce GTX 1050 (4GB GDDR5)
NVIDIA GeForce GTX 1050 (2GB GDDR5)

NVIDIA GeForce GTX 1060 (6GB GDDR5)
NVIDIA GeForce GTX 1060 (3GB GDDR5)
NVIDIA GeForce GTX 1050 (4GB GDDR5)
NVIDIA GeForce GTX 1050 (2GB GDDR5)

Display
15.6", Full HD (1920 x 1080), TN
15.6", Full HD (1920 x 1080), IPS
15.6", Full HD (1920 x 1080), TN
Connectivity
Wi-Fi, Bluetooth 4.0
Wi-Fi 802.11ac (2×2), Bluetooth 4.1
Features

3x USB 3.0 Type-A
HDMI
Mini DisplayPort
SD card reader
combo audio/microphone jack
Security Lock slot

3x USB 3.0 Type-A
HDMI
SD card reader
3.5 mm combo headphone/mic jack
Security Lock slot

Battery
64Wh, Li-Ion, 4-cell
64Wh, Li-Ion, 4-cell
Weight
2.20 kg (4.9 lbs)
2.50 kg (5.5 lbs)
All ASUS FX502 configurations
All ASUS FX503 configurations