Microwear H1 preview – waterproof smartwatch with 3G capabilities
Today we want to take a quick look at a smartwatch that packs a lot of features at a low price. From fitness tracking to phone calls, the Microwear H1 can do it all without spending too much.
You can check it out over HERE or other Microwear smartwatches HERE.

Design, hardware and software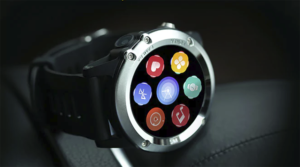 First off, let's start with the design of the smartwatch. The Microwear H1 is an outdoor-type looking device with its big rubber bands which can be replaced if you find some that fit. The round watch itself also contributes to the overall sportish look but the rose gold color option looks quite elegant at the same time. You get a 1.39-inch AMOLED display with 400 x 400p resolution that covers the whole area of the watch.
The Microwear H1 is powered by a dual-core MediaTek MTK6572A chip clocked a 1.2GHz. It has 512MB of RAM and 4GB of onboard storage. The smartwatch is running on a proprietary operating system called FunOS which is based on Android 4.4 KitKat and designed for smart wearables. It offers a simple and functional user interface that doesn't slow down the watch.

Camera and SIM card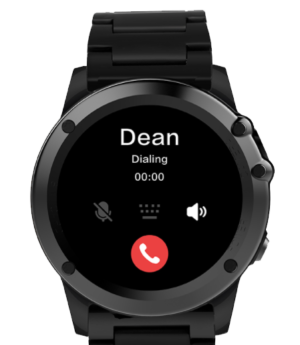 The Microwear H1 boasts a 2MP camera that can even record video. There are no details about the quality of the footage but we assume it is something like 360p or 480p, after all, you can't expect too much from a smartwatch's camera.
The Microwear H1 is a standalone smartwatch. It is not a tethering device that can be used to direct the phone calls and messages from your smartphone to it. However, you can tether your notifications like a standard smartwatch or bracelet. Instead, you can place a SIM card inside the watch and make autonomous phone call and messages. Not only does it support GSM networks for calling, it also supports WCDMA 3G networks for mobile data which means you can access the Internet from your wrist. The Microwear H1 also features Wi-Fi connection so it is basically a smartphone on your wrist. Of course, you get GPS and Bluetooth for additional features and connectivity. However, no 4G network support.

Waterproofing, fitness tracker and apps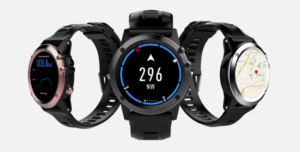 So we already mentioned that the Microwear H1 is looking like an outdoor device and we have some facts to back it up. The smartwatch is water and dust proof and carries an IP68 certificate which means it can be submerged under more than one meter (three feet) of water for more than 30 minutes.
The Microwear H1 is an excellent fitness tracker. It can track your steps, calories burned, distance traveled, heart rate etc. It can also measure altitude, pace and much more. The best part is that it is a standalone device so you don't have to be always connected via Bluetooth to a smartphone. In fact, you can leave your smartphone at home and go for a run. You have many workouts presets such as walking, running, marathon, cycling, mountain.
The Microwear H1 is featured packed and includes all the necessary applications. Whether you need a clock or calendar app, a video or music player, a browser or maps or file manager, the Microwear H1 has it all. And if you can't find something you need, you can always download it from the Google Play Store.

Specs sheet
OS
FunOS (Android 4.4 KitKat)
CPU
MediaTek MTK6572A (dual-core, 1.20GHz)
RAM
512MB
Internal storage
4GB
GPU
Mali T720
Display
1.39-inch AMOLED 400 x 400p
Connectivity
Bluetooth,4.0 Wi-Fi 802.11 b/g/n, GPS, GSM+WCDMA
Cameras
2MP
Other features

nano SIM card support
removable bands
IP68 waterproof

Battery
480 mAh
Dimensions
59*51*16 *266mm
Weight
80 grams