We present you our brand new website design!
It's been more than a year since we started our project and our main focus has always been on the content but the time has come to change our old appearance so we present you our brand new design. It's now way more intuitive, polished, refined and modern so let's take you through a short walk-through and you will see that most of the things, which make our project so great, are exactly where you left them. They are now just a little bit easier to find.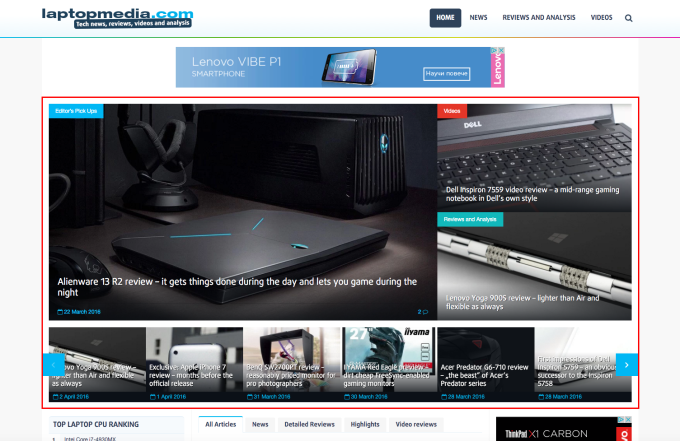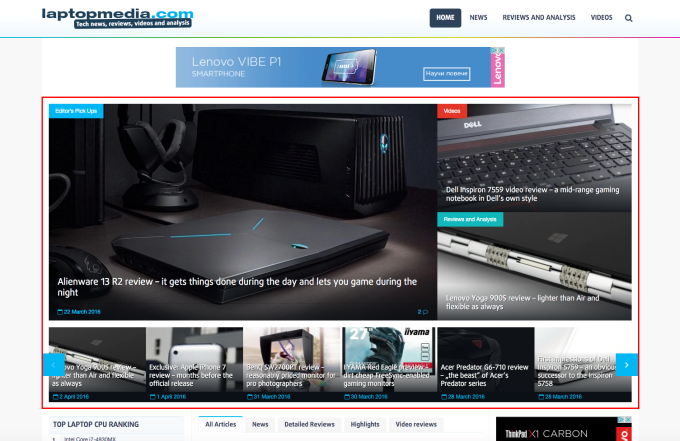 The header is now totally different and aims to show you what's new and exciting right now – the latest videos, reviews, and news. Also, there's a huge "Editor's Pick Ups" section, in which we will try to accent on what's really exciting in the last few days or weeks. Or we can just stick a review of a what seems to be a great product – something we really like. As for the second row, it displays the latest reviews.


While the center of the home page draws the attention of all the articles and reviews we've published separated into different categories, the sides focus on our rankings, lists, and tables. The right side holds all the useful ranking systems and lists, for smartphones and notebooks, we've been working on lately – notebook CPU and GPU ranking tables, M.2 SSD laptop compatibility list, PWM ranking, G-Sync compatibility, smartphone battery life statistics as well as CPU and GPU performance rankings of mobile devices that we've tested so far. You can find roughly the same information on the left bar, but with the top 5 most powerful mobile CPU and GPUs currently on the market listed up front. They can also be found in the upper-left corner of the website.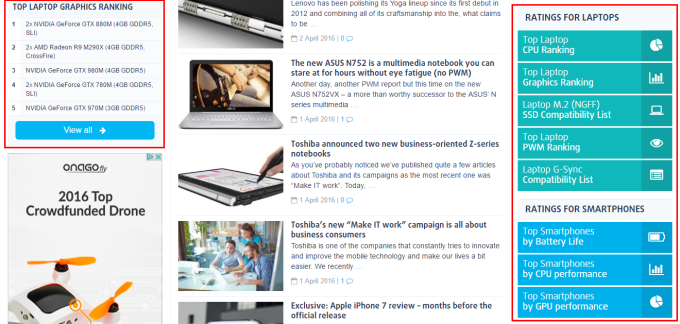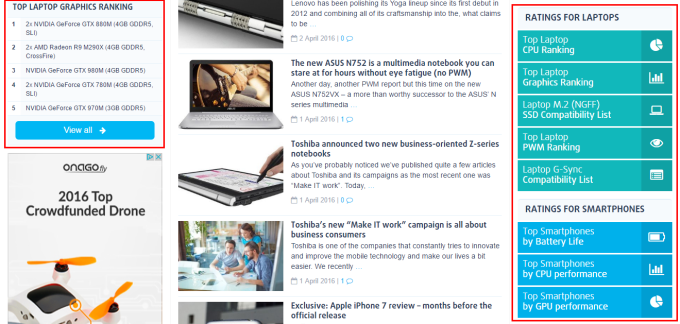 We really hope you like our new design and we promise you that when you get used to it, it's much easier to navigate than before. Also, make sure to check out our new mobile-friendly version of the page.