Generous discounts on Amazon Fire tablets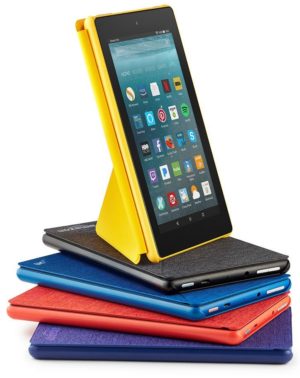 Another day, another good news about good deals you could lay your hands on. This time we are talking about Amazon tablets. For a limited amount of time you can purchase one of these at a discounted price.
Let us first have a look at the Fire 7. Obviously, this is a 7-inch device with 1024 x 600p IPS display which boasts with its contrast and vivid colors. It's meant to be used mainly for entertainment – be it reading, listening to music or watching videos. Additionally, there is a quad-core processor ensuring enough performance. Also, 8 or 16 GB is what you get for storage (expandable by up to 256 GB). On top of that, the tablet features Alexa – Amazon's virtual assistant. You can ask Alexa questions or to set alarms, check traffic and other stuff like that. What's probably the most fascinating here is the price – only $39.99.
You can check these deals here:  Buy from Amazon.com (#CommissionsEarned)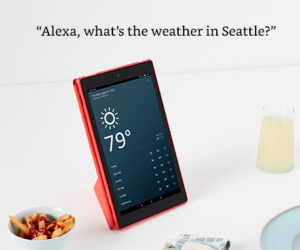 This, however is not the only discounted tablet. Going up by order of price, there is the Fire HD 8 currently on sale for $59.99. This time it is an 8-inch tablet with HD resolution. Additionally, it features either 16 or 32 GB of storage. Furthermore, it's battery life is better than that of the Fire 7. As for its uses, they are the same as those of the above tablet. Alexa is present here too.
Next on our list is the all-new Fire HD 10. Its display is 10.1-inch and features Full HD resolution. The storage here varies between 32 and 64 GB. Additionally, the battery life of this device is shorter than that of the Fire HD 8 but longer than that of the Fire 7. Another difference is found in the processor – a quad-core chip again but with frequencies up to 1.8 GHz. Needless to say, Alexa is here to help as well. The current price here is $119.99.
There is another category of Amazon tablets that has been discounted too – Fire 7 Kids edition ($79.99) and Fire 8 HD Kids edition ($99.99). The most notable difference here is that there is a kid-proof case included.