XPG Spectrix D40 – new DDR4 RAM module by ADATA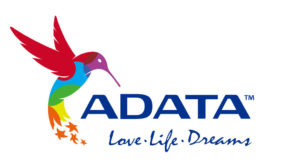 Another day, another good news for all the gaming geeks out there. This time we are talking about a RAM module part of the XPG gaming lineup that the renowned Taiwanese manufacturer of DRAM modules boasts. The full name of the product is ADATA XPG Spextrix D40. But is there anything peculiar about it? After all, this is not the first RAM stick by ADATA. Let's find out.
If you happen to show interest, you could check prices and availability of ADATA RAM modules here: http://amzn.to/2thuf96
So, the first thing you will notice about this bad boy is its aggressive gaming design. Quite expected from an XPG product. What's important to note here is that the backlight on it is fully compatible with ASUS AURA Sync. In other words, owners of ASUS motherboards can conveniently adjust and customize the RGB backlight effects, patterns, intensity and more. This is great for modding fans and anyone who would like to achieve a cool interior of their computer case.

Additionally, the module ensures faster default top speed on the new Intel X299 platform and is also compatible with the AMD AM4 platform and the latest and greatest Ryzen CPUs. What's more, thanks to the high-quality materials used, this bad boy can be overclocked over 4000 MHz with no additional cooling.
Last but not least, the XPG Spectrix D40 will hit the shelves in late July or early August. There is no information as to its price yet.