How to open the Acer Predator Helios Neo 16 (PHN16-71) – disassembly and upgrade options
1. Unscrewing the Back Panel
The first step to accessing the internals of the Acer Predator Helios Neo 16 (PHN16-71) laptop is undoing the 11 Phillips-head screws at the back. You'll need a Phillips-head screwdriver for this.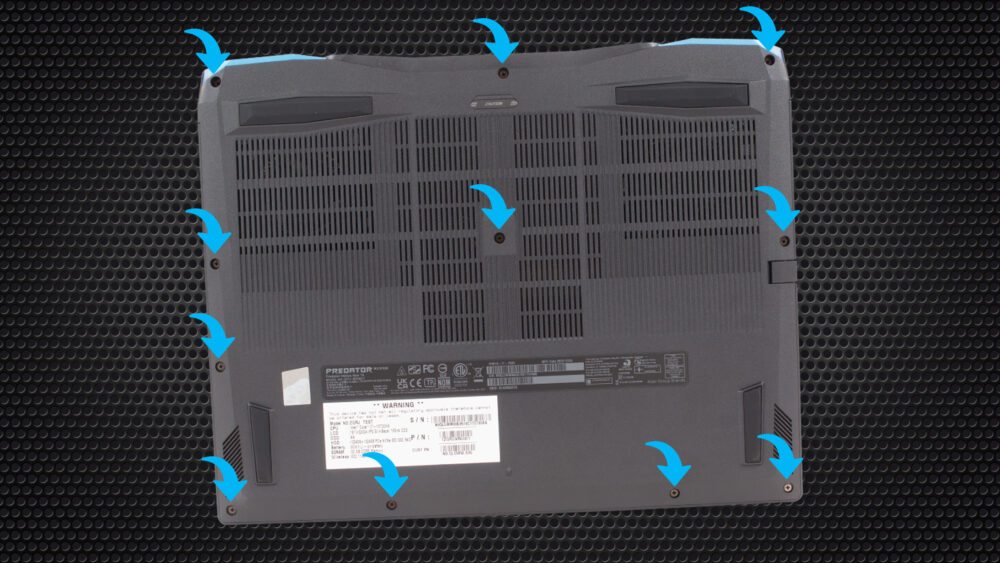 2. Removing the Back Panel
After unscrewing, pry the bottom panel off with a plastic tool, starting from the front side.
Caution: Be gentle during this process to avoid damaging the panel or the internal components.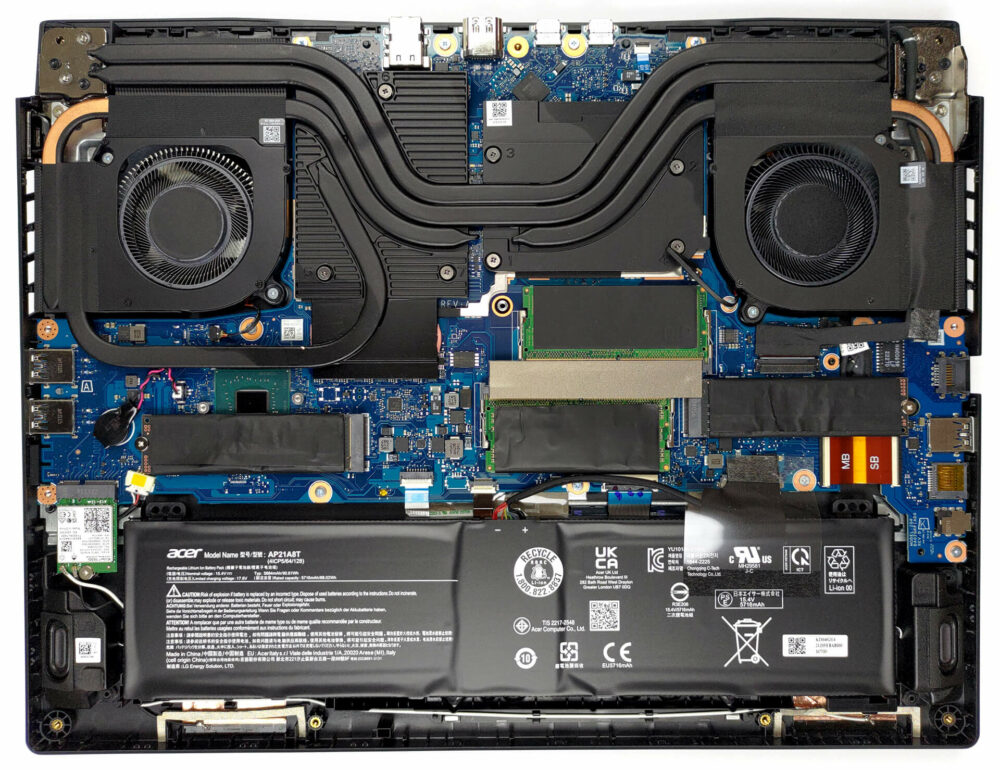 3. Disconnecting the Battery
Inside the laptop, there is a 90.6Wh battery pack. To remove it, simply unplug the battery connector from the motherboard.
Caution: Handle the battery with care to avoid any potential harm.

4. Upgrading the RAM
The laptop has two SODIMM slots for RAM, supporting DDR5 memory. This allows for high-performance memory upgrades.
You can buy DDR5 RAM modules here: Buy from Amazon.com.au (#CommissionsEarned)

5. Upgrading the Storage
In terms of storage, there are two M.2 PCIe x4 slots in this laptop, compatible with Gen 4 SSDs. These slots provide opportunities for considerable storage expansion.
You can buy Gen 4 M.2 SSD modules here: Buy from Amazon.com.au (#CommissionsEarned)

6. Understanding the Cooling System
The laptop's cooling system consists of two heat pipes shared between the CPU and the GPU, an additional heat pipe dedicated to the CPU, and two more for the graphics card. Additionally, there are four heat sinks, two fans, and a couple of heat spreaders for the VRMs and the graphics.
Note: Regular cleaning and maintenance of the cooling system can optimize the laptop's performance and extend its lifespan.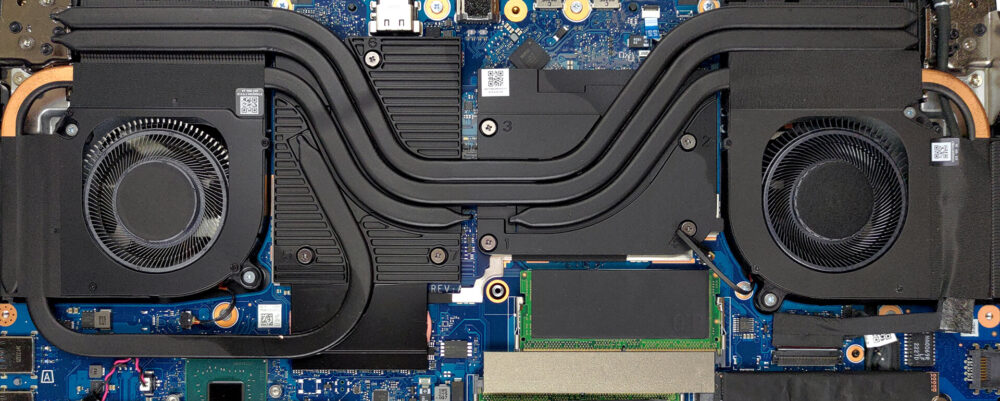 Acer Predator Helios Neo 16 (PHN16-71) in-depth review
Today, we have another gaming laptop in our office. It is the Acer Predator Helios Neo 16 (PHN16-71) - quite a mouthful of a name. But this company already has the Predator Helios 16, so the most natural question would be - what is the difference between the two models?To be honest, we don't really know how they are supposed to share the market together. Ultimately, the "Neo" should be a bit less expensive, due to the fact that it can be maxed out "only" with the RTX 4070, whereas the non-Neo product can be found with an RTX 4080.In addition to that, there are a couple more difference[...]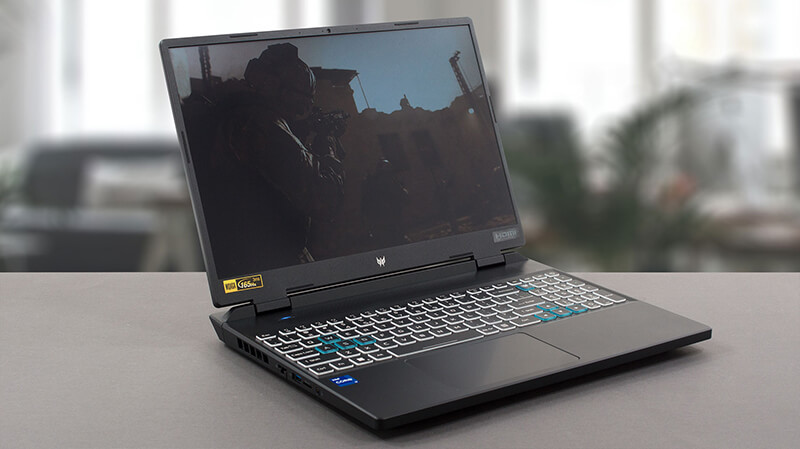 Pros
2x M.2 PCIe x4 Gen 4 slots, 2x DDR5 RAM SODIMM slots in dual channel
Covers 99% of the sRGB color gamut and has accurate color representation (AUO B160QAN03.H (AUOF8A7))
Snappy panel with quick response times (AUO B160QAN03.H (AUOF8A7))
No PWM (AUO B160QAN03.H (AUOF8A7))
G-Sync support + MUX switch
Wide port selection
Decent keyboard and touchpad
Good build quality
Cons
Weird CPU behavior
Subpar battery life