[Comparison] AMD Ryzen 9 7940HS vs Ryzen 7 6800H – Zen 4 is super versatile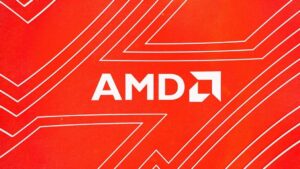 In 2022, AMD didn't bring anything new, instead, it targeted 2023 as their big year, finishing and releasing Zen 4 into the world, both in desktop and laptop form. Also, we've got Zen 3 and Zen 4 CPUs as part of the Ryzen 7000 series, making things even more confusing. However, today we want to see how much of a jump in performance you get from switching to Zen 4 from Zen 3 or Zen 3+, as we've got the AMD Ryzen 9 7940HS going against the Ryzen 7 6800H. We've also got them inside the same exact device, so the cooling is the same, giving both chips a very even playing field.
You can find more information about both processors here: AMD Ryzen 9 7940HS / Ryzen 7 6800H
In terms of specs, both CPUs have the same number of cores and threads, however, the Ryzen 9 comes with much higher clock speeds, despite the lower base TDP. It also has 4MB of more cache, including support for faster DDR5 memory. Also, while we haven't tested the new RDNA 3-based 780M iGPU, we're sure that it can run laps around the older RDNA 2 unit inside the 6800H.

Specs table
| | AMD Ryzen 9 7940HS | AMD Ryzen 7 6800H |
| --- | --- | --- |
| Architecture | Zen 4 | Zen 3+ |
| Cores / Threads | 8/16 | 8/16 |
| Clock Speeds – Base/Boost | 4.00 – 5.20 GHz | 3.20 – 4.70 GHz |
| Cache | 24MB | 20MB |
| Lithography | 5nm | 10nm |
| TDP | 35W | 45W |
| Memory type | | DDR5-4800, LPDDR5-5200 |
| Integrated GPU | AMD Radeon 780M | AMD Radeon 680M |
Performance
Here we have two benchmarks, and as always, we'll start with Cinebench. Zen 4 helps increase performance by 26%, which is not a small margin. The Photoshop difference is much smaller, however still in favor of the Zen 4 CPU.
Results are from the Cinebench R23 CPU test (the higher the score, the better)
Results are from our Photoshop benchmark test (the lower the score, the better)
Conclusion
Zen 4 is a necessary step forward for AMD, bringing more performance and undoubtedly better efficiency, something Ryzen CPUs were already great at. Also, AMD has to think about what it does better than its main competitor, Intel. Right now, Intel CPUs are a bit more powerful than what AMD offers, however, with the added bonus of better efficiency and superior integrated graphics, Team Red's CPUs are very versatile for video editors, gamers, and power users in general. As for which chip to pick between the two that we tested today. It all depends on your budget and what you need the device for. If it's purely gaming, both will do very well when paired with a decent GPU, but for anything more CPU-intensive, the Zen 4 CPU offers a sizeable increase in CPU performance.

All AMD Ryzen 9 7940HS configurations:
All AMD Ryzen 7 6800H configurations: