NVIDIA GeForce MX230 vs GeForce MX150 – a very close battle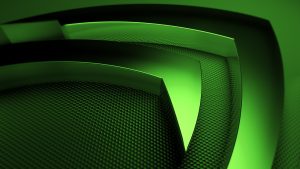 Are the newest GeForce MX200 ultra-efficient graphics cards better than the MX100s? Well, in theory, they should be. New product must be a huge upgrade right? Or just an upgrade? Whatever it should be, now we are going to test it by putting side by side one of the new ones versus one of the most popular laptop graphics cards out there.
You can have a look at our Top Laptop Graphics Ranking to see these cards and even more.

Specs overview
Let's start with the GeForce MX230, which now, in contrast to its predecessor (the MX130) is built on the 14nm Pascal architecture. This means that it matches its opponent – the MX150 that uses the same as well. It uses fewer CUDA cores, though – 256 vs 384. On the other side, it uses a lot less power – 10W TDP for the MX230 vs 25W for the MX150. Additionally, the newer model is clocked slightly higher – 1519-1582 MHz vs 1469-1532 MHz.
Now, it terms of memory, both of them have 2GB of GDDR5 (the MX150 has a 4GB version as well) and it appears it is actually the same memory as they are both 64-bit, work at 1502 MHz and have a bandwidth of 48 GB/s.

Benchmarks
Looking at the raw data results, the MX150 seems to be between 25% and 40% faster than its opponent.
Gaming tests
However, when we take a look at real-life gaming results, these graphics cards seem very, very comparable. In fact, the MX230 has the edge in GTA V and in DOTA2, whereas in CS:GO the MX150 has a significant advantage.





| Grand Theft Auto V (GTA 5) | HD 768p, Low (Check settings) | HD 768p, Medium (Check settings) | HD 768p, Very High (Check settings) |
| --- | --- | --- | --- |
| NVIDIA GeForce MX230 | 110 fps | 70 fps | 47 fps |
| NVIDIA GeForce MX150 | 100 fps | 55 fps | 30 fps |
Conclusion
Despite the seemingly huge difference in raw benchmarks, we would declare the result here a draw. It was logical for the MX150 to win, especially when you consider the 50% higher CUDA core count at similar clock speeds. However, gaming results disputed that. So, if you are willing to do gaming on these GPUs, although there are only good for light to medium gaming, the MX230 would give you better results. However, in pure performance figures (like if you are going to render a video or do some light 3D rendering), we would go for the MX150.
All laptops equipped with the NVIDIA GeForce MX230
All laptops equipped with the NVIDIA GeForce MX150