AMD Radeon 610M in 26 Gameplay-Videos mit Benchmarks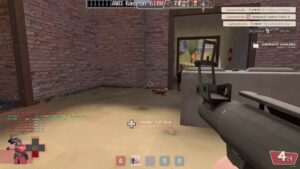 Wenn Sie nur ab und zu leichte Spiele wie Team Fortress 2, League of Legends, Rocket League oder World of Tanks spielen (und wenn Ihnen niedrige Einstellungen nichts ausmachen), können Sie viel Geld sparen, wenn Sie sich für ein Notebook mit AMD Radeon 610M entscheiden. Diese integrierte Grafikkarte ist für weniger anspruchsvolle Spiele wie die bereits erwähnten gedacht. Übrigens, Grand Theft Auto V kann mit ca. 44FPS auf Normal gespielt werden, was für eine solche iGPU ein anständiges Ergebnis ist.
Unsere einzige Empfehlung ist ein Laptop mit 16 GB RAM, da die iGPU bei den meisten Spielen ~2 GB des Laptop-RAMs belegt. Sie können sich alle Gameplay-Videos in der Playlist unten ansehen:
https://www.youtube.com/playlist?list=PL5tfZxOrEucFkMtbznswCqc0SHpjk2-7g
Wie immer gilt: Wenn euch unsere Videos gefallen, abonniert sie, drückt die Benachrichtigungsglocke, hinterlasst einen Kommentar, gebt einen Daumen nach oben oder teilt sie mit anderen, wie ihr wollt.
Weitere großartige Videos werden folgen, also bleiben Sie dran:
LM Benchmarks YouTube-Kanal
Alle Laptops, die mit der AMD Radeon 610M ausgestattet sind