AMD Radeon 610M in 26 gameplay videos with benchmarks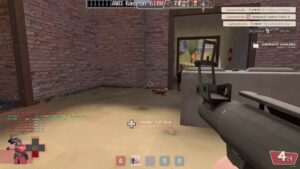 If you're just gaming from time to time on light games such as Team Fortress 2, League of Legends, Rocket League, or World Of Tanks (and if you don't mind Low settings), you can save a lot of money by choosing a laptop with the AMD Radeon 610M. This integrated video card is meant for non-demanding games such as the ones that we already mentioned. By the way, Grand Theft Auto V can be played with around 44FPS on Normal quality which is a decent result for such iGPU.
Our only recommendation is to get a laptop with 16GB of RAM because in most games the iGPU is allocating ~2GB of the laptop's RAM. You can have a look at all the gameplay videos in the playlist below:
https://www.youtube.com/playlist?list=PL5tfZxOrEucFkMtbznswCqc0SHpjk2-7g
As always, if you like our videos, please subscribe, hit the notification bell, leave a comment, a thumb up, or share whatever you like.
More great videos are about to come so stay tuned:
LM Benchmarks YouTube channel
All laptops equipped with the AMD Radeon 610M