Dell XPS 13 Plus 9320 – Top 5 Pros and Cons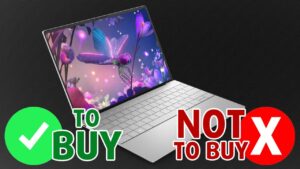 With the XPS 13 Plus 9320, Dell is once again trying to revolutionize the way laptops look. While they did that a few years ago, introducing new bezel-less displays in their XPS and Precision devices, today we have a totally new keyboard with a futuristic style that includes sleek minimalist shapes.
Despite being very portable, it carries Alder Lake P-series processors, which need some serious cooling, something that we're unsure the XPS can provide. The display selection is amazing, with 13.4-inch displays with a 16:10 aspect ratio.
Today we present you with LaptopMedia's top 5 picks about the Dell XPS 13 Plus 9320.
Dell XPS 13 Plus 9320: Full Specs / In-depth Review
3 reasons to BUY the Dell XPS 13 Plus 9320
1. Design and build quality
The design is very innovative, swaying away from the aluminum and carbon fiber trend, which was getting a bit overused. The new laptop uses aluminum for most parts, except the display cover and the panels above and below the keyboard. Everything looks like something out of a sci-fi movie, with sharp edges, rounded corners, and a debossed Dell logo. The laptop weighs only 1.27 kg and has a profile of 16 mm.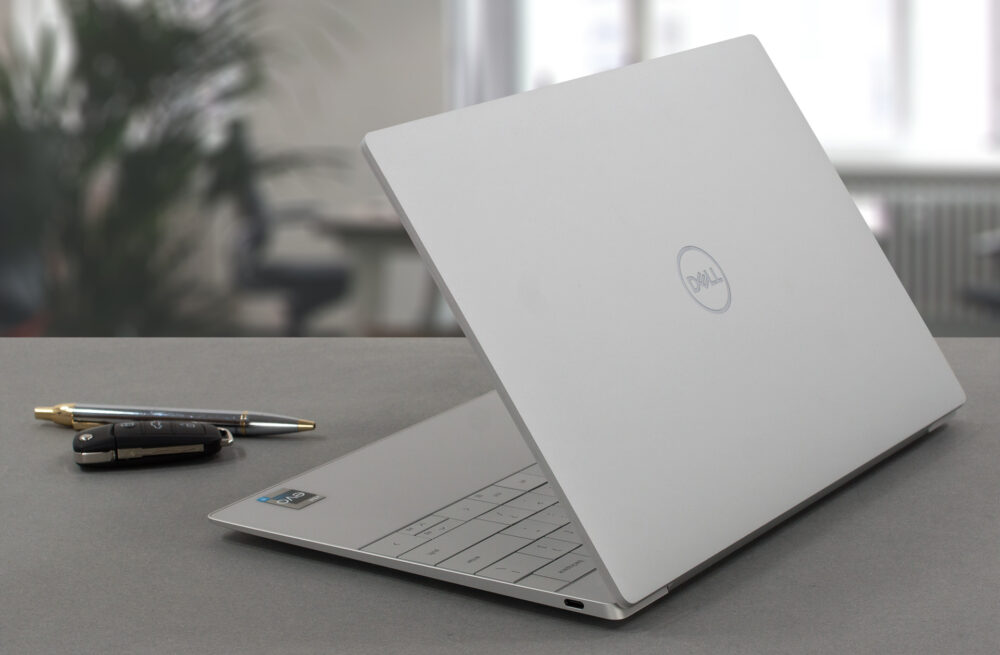 The glass above the keyboard works as a capacitive touch panel, with several "buttons" being mapped out. The panel below the keyboard acts as a touchpad, covering a large area, while the haptic motor gives very good feedback. The surface is very smooth and gives very accurate tracking. The keyboard doesn't have a frame around each key, which makes for bigger keycaps, but it would also be a lot easier for dirt to enter the enclosure. It has a backlight, short key travel, and clicky feedback, making it comfortable for typing.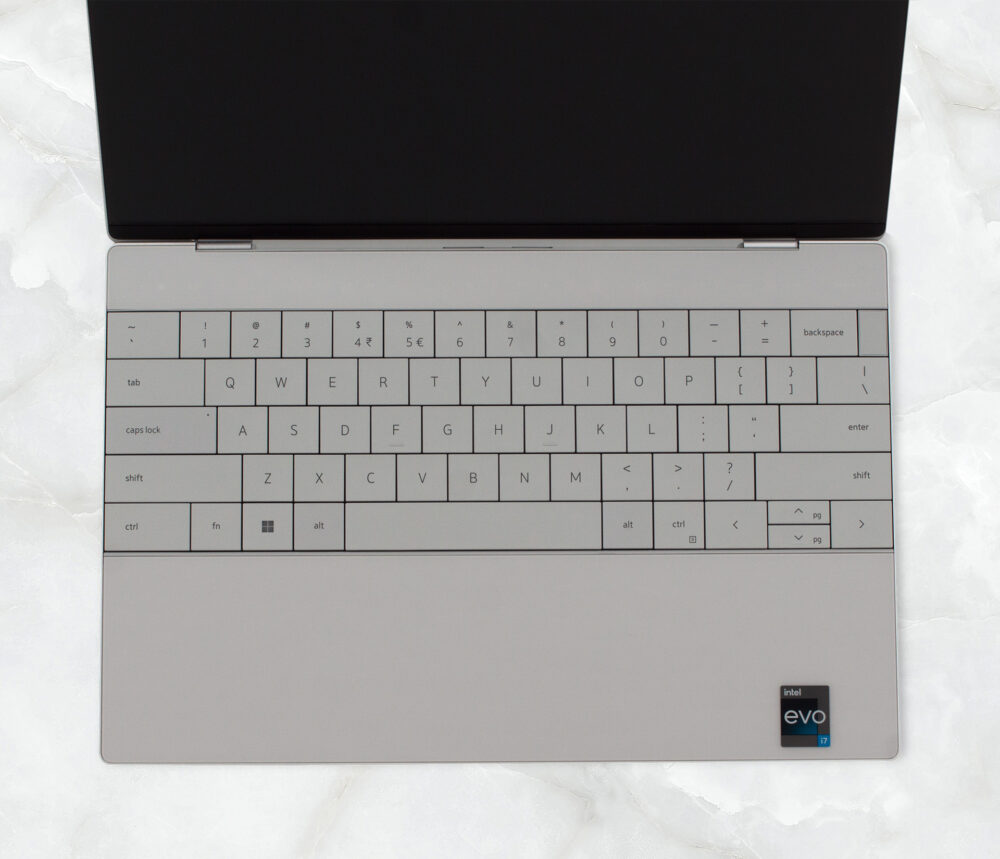 2. Battery life
The 55Wh battery pack lasts for  20 hours and 10 minutes of Web browsing, or 11 hours and 40 minutes of video playback on a single charge, despite carrying a P-series CPU. Now, we conduct the battery tests with the Windows Better performance setting turned on, screen brightness adjusted to 120 nits, and all other programs turned off except for the one we are testing the notebook with.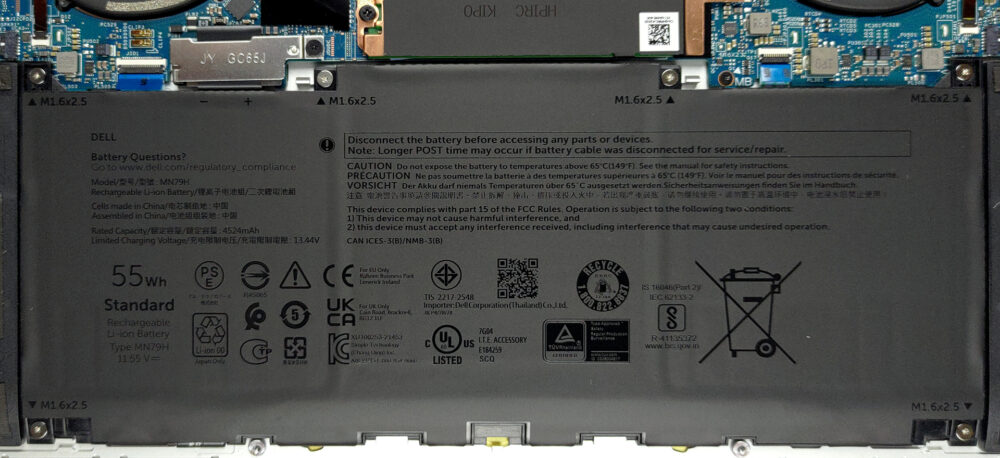 3. Display quality
The FHD IPS panel on the front has comfortable viewing angles, a max brightness of 451 nits, and a 2140:1 contrast ratio. It covers 88% of the sRGB color gamut while providing very good color accuracy, reaching a dE value of 1.4 with our Design and Gaming profile applied.
Here is our color coverage test.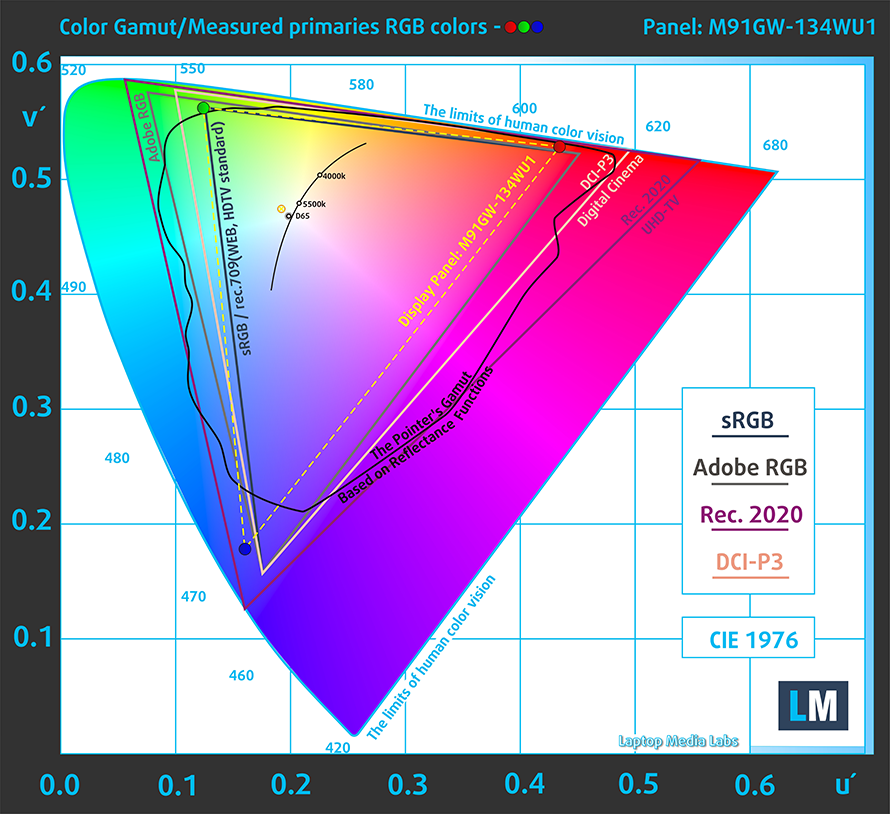 Here are the results of our accuracy test with both the stock settings (left) and with our profile applied (right).
Buy our profiles
Since our profiles are tailored for each individual display model, this article and its respective profile package are meant for Dell XPS 13 Plus 9320 configurations with 13.4″ M91GW-134WU1 (INT3480) (FHD+, 1920 × 1200) IPS panel.
*Should you have problems with downloading the purchased file, try using a different browser to open the link you'll receive via e-mail. If the download target is a .php file instead of an archive, change the file extension to .zip or contact us at [email protected]
Read more about the profiles HERE.
In addition to receiving efficient and health-friendly profiles, by buying LaptopMedia's products you also support the development of our labs, where we test devices in order to produce the most objective reviews possible.
2 reasons NOT to buy the Dell XPS 13 Plus 9320
1. I/O
The port selection is very slim with only two Thunderbolt 4 ports. You would have to get used to dongles, with Dell including some in the box, with a Type-C to Type-A dongle, and a Type-C to audio jack dongle.
2. Upgradeability
The laptop has soldered RAM, with up to 32GB of LPDDR5 memory that works at 5200MHz. In terms of storage, there's only one M.2 PCIe x4 slot that supports Gen 4 drives.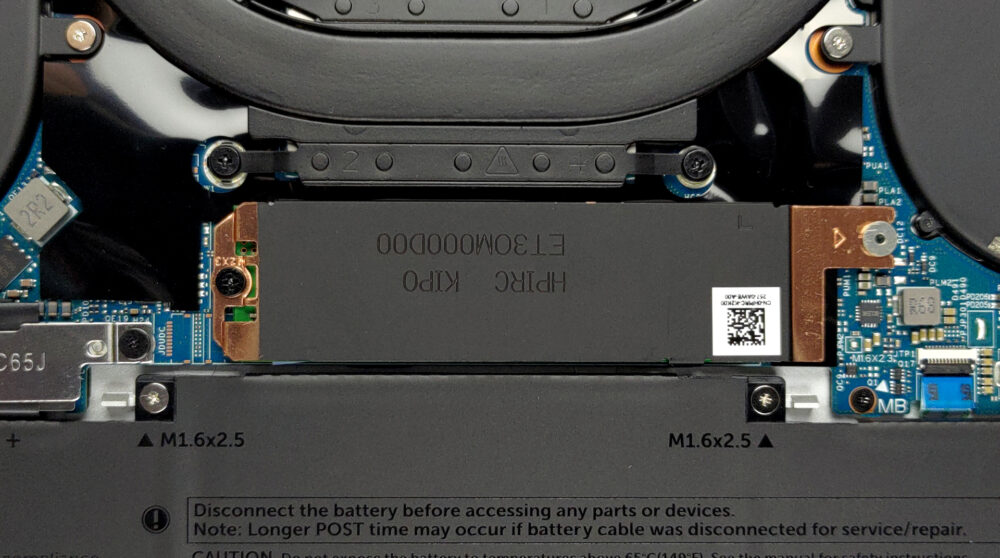 Here is our detailed teardown video, which shows how to access the single SSD slot.
All Dell XPS 13 Plus 9320 configurations: