FIIT VR 2S is a 3D virtual reality headset with a gamepad for just $16!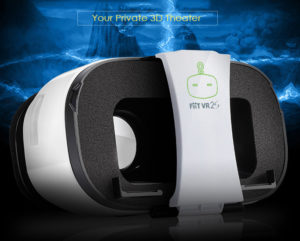 It is 2017 and Virtual Reality is growing more and more popular with each day. You may have tried it or you may have not. Either ways this short article will be interesting to you because the product we shall discuss is both intriguing and very cheap.
If you are eager to check the offer and then go back to what we have to say, you could use this link.
The FIIT VR 2S is a great way to check if Virtual Reality gaming is your thing or not, without having to spend too much. Well, it basically costs pocket money – only $16. For this sum you get the headset itself plus a convenient compact gamepad, which has a number of really useful features.

FIIT VR 2S merits
First of all, let us say a few words about the build of this product. Its design is ergonomic so that you will feel no uncomfortable pressure on your face. The headset itself is attached by means of an elastic band which can be adjusted for different head sizes. As for the area where your face actually meets the device, the manufacturer uses high quality foam. We can also say that the overall design is really lightewight – the product weighs only 256 grams.
Another noteworthy aspect of this device is the fact that it can fit smartphones whose screens are between 4.0 and 6.5 inches. Now, this is a really big range of devices you could use. Additionally, this bad boy packs two aspherical lenses which amplify your screen and cause no distortion, according to the manufacturer. The field of view they offer is 102 degrees.

Remote controller
Alright, so how do we connect this one? It's very simple, the gamepad uses Bluetooth 3.0 connection to communicate with your smartphone. Actually, it is also compatible with smart TVs, PCs, TV boxes and more. Additionally, the remote uses a 180mAh rechargeable battery which should hold for more than 10 hours, according to the manufacturer.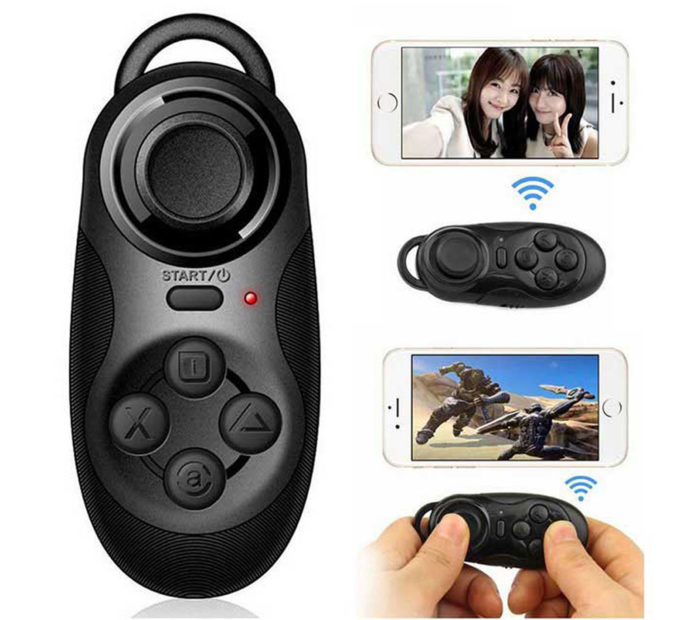 We should also note that this little fellow supports Windows, Android and iOS systems. In addition to being a gamepad, it can also be used as a wireless mouse, music control, remote for PowerPoint presentations and more.
If you happen to show interest in this product, you could use this link to purchase or check availability.

Specifications
| | |
| --- | --- |
| Smartphone compatibility | 4.0″ – 6.5″ smartphones |
| FOV | 102 degrees |
| Type of lens | Aspherical |
| Materials used | ABS, foam |
| Colors | Black + White |
| Glasses support | Yes |
| Weight | 256 grams |
| Dimensions | 19.00 x 11.30 x 11.30 cm |
Gearbest is running a flash sale with great promotions – check it out here: GEARBEST Flash Sale