Here's how to watch the Apple Watch (Macbook Air, iPad Pro?) event, even if you're a Windows user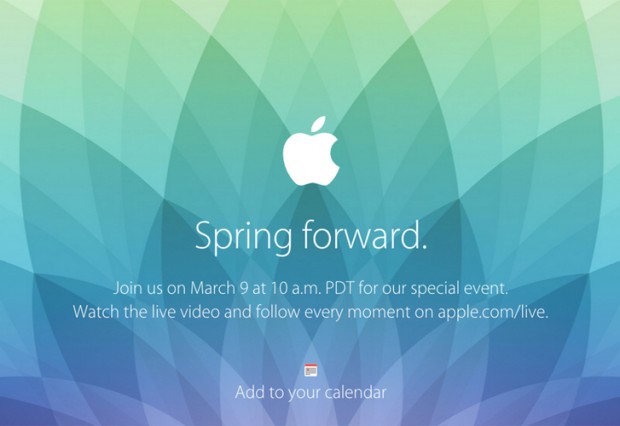 If you are an Apple or a smartwatch fan, you should know that in less than an hour, Apple will reveal detailed information about its wearable device. We expect to know more about its capabilities, price, etc. Probably that's not all because in the last few months there were many speculations about a new MacBook Air with 12-inch Retina screen and a big iPad Pro with a screen size of 12 inches or more.
Here are the local times for the event:
San Francisco – 10am
New York – 1pm
London – 5pm
Amsterdam – 6pm
Johannesburg – 7pm
Bangkok – midnight
Hong Kong – 1am (Tuesday)
Seoul – 2am (Tuesday)
Sydney – 4am (Tuesday)
As usual, Apple allows free streaming of the whole event but only for their users. If you have an iPhone, iPad or iPad touch, which runs iOS 6 or later version, or a Mac with OS X 10.6.8 or later and a Safari browser (5.1.0 or later), all you have to do is open this link:
http://www.apple.com/live/
O'K, but not everyone is an Apple user. If you are not and still want to watch the Apple event, maybe we have a solution for you. Keep in mind that this method is "unstable". Here's what you have to do and, of course – fingers crossed.
Download the VLC media player for Windows or Android and install it. After that, you have to open the program and click on the button Menu —> Open Network Stream. You will see the following (picture below). Insert this address in the URL field: http://p.events-delivery.apple.com.edgesuite.net/14pounqefvoiubefvpiub10/m3u8/atv_mvp.m3u8
That's all.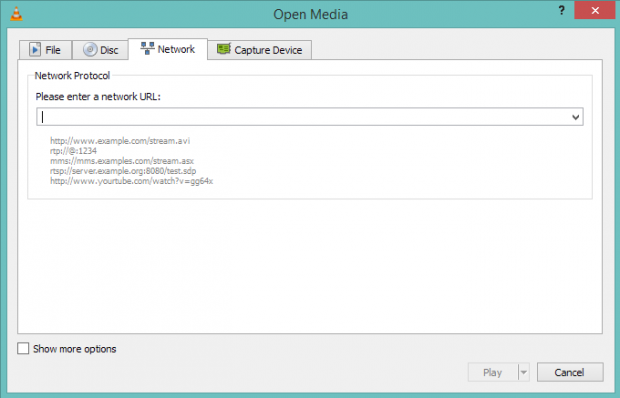 Update: