Inside Acer Aspire V 15 Nitro BE (VN7-593G) – disassembly, internal photos and upgrade options
The hardware placement and the disassembly process of the 15-inch version of the new Acer Aspire Nitro BE are almost identical to the 17-inch one. This means that there's no dedicated service lid but unlike the previous models, the new variants offer easy access to all of the internals.
You can find the available configurations and their prices here: http://amzn.to/2rnIo6F
1. Removing the bottom piece
You just have to remove all the screws around the bottom and you can pop open the laptop quite easy.
2. Storage and memory
Of course, the laptop offers a standard 2.5-inch drive and an M.2 PCIe NVMe-enabled SSD slot supporting 2260 and 2280 sticks. But since the unit we've ordered is the base configuration, the SSD isn't included so the 2.5-inch drive is manufactured by Seagate with 1TB capacity.
As usual, the RAM slots are two each supporting up to 16GB DDR4-2400 but our configuration incorporates a single 8GB DDR4-2400 Kingston chip.
3. Battery and Wi-Fi
The Wi-Fi card is near one of the cooling fans and its manufactured by Qualcomm with model number Atheros QCNFA344A.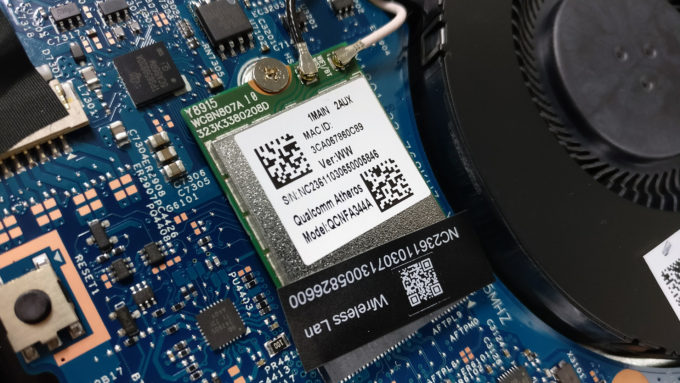 The battery is under the wrist rest area holding a 69Wh charge.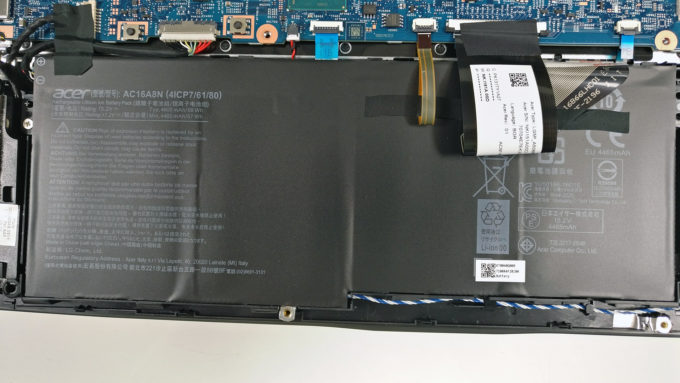 4. Cooling system
As we said earlier, most of the components and design are identical to the 17-inch version and the cooling system makes no exception. We are presented with a standard dual-fan cooling design with heat pipes going across the CPU and GPU heatsinks. The interesting thing about the cooling fans is that they are made of thin metal blades that change angle under heavy load in order to improve airflow. Unfortunately, though, this just isn't enough for the powerful hardware and thin chassis as we observed in our full review.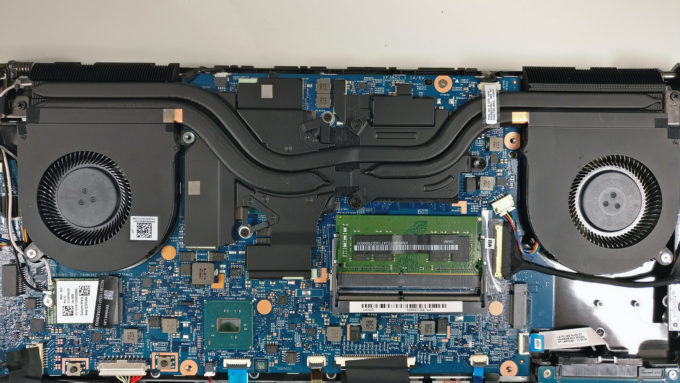 You can find the available configurations and their prices here: http://amzn.to/2rnIo6F