Inside ASUS N551VW – disassembly, internal photos and upgrade options
The new ASUS N551VW doesn't differ on the inside from its older predecessor except for the slightly improved cooling system. We are not sure whether this small change will bring a lot of improvement but that's a whole other story, which we will address in our full review.
Anyway, the small change translates into the small copper plates around the CPU and GPU. Now the internals have exactly the same build as the G551, but that's not bad at all.
And these are the currently available configurations: http://amzn.to/1PWVo8b
1. Removing the service cover
There's a small opening that let's you tweak the WLAN module, 2.5-inch HDD/SSD (speedy HGST 1TB HDD @7200 rpm) and the two available RAM slots, one of which is occupied by a 8GB RAM chip. Only two screws keep the cover in place, but be sure to proceed with removing the battery before doing anything else.
Speaking of, the battery is ASUS-made rated at 56 Wh.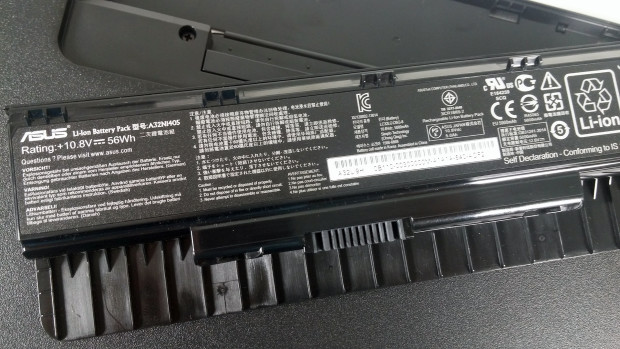 2. Removing the bottom cover
If you want to just clean up the fans, you will have to perform almost full teardown, but that's not a hard task at all. You just need to keep unscrewing all the bolts from the bottom and then easily detach it. Try prying up the bottom casing with thin plastic tool or credit card will do just fine.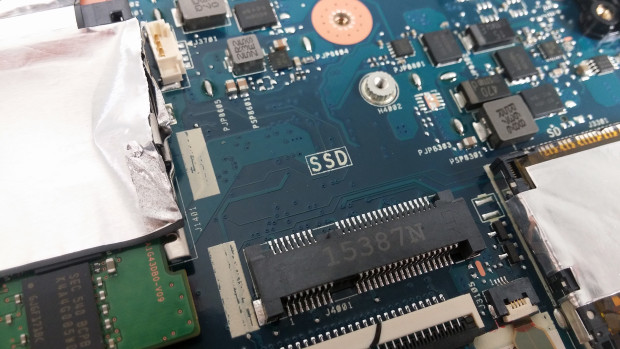 Once you've opened the notebook, you will have access to the whole motherboard including the mSATA slot for extra storage.