NVIDIA's GeForce 1050 Ti and 1060 will sport 4GB and 6GB of VRAM, respectively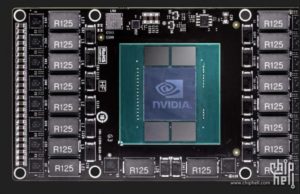 We had a fresh new leak from our source citing some interesting information regarding mid-range NVIDIA mobile chips part of the newest Pascal architecture. It's good that finally some information starts to surface as the high-end GeForce 1070 and 1080 get all the attention. We really eager to see how the mainstream GPU models will look on laptops so here are the first bits of information.
For starters, our source claims that the successors to the GTX 950M and 960M – or their desktop variants – will be named "1050 Ti and 1060" or code-named "N17PG1 and N17EG1", respectively. We still don't know what to make of the "Ti" at the end of the 1050 GPU. Is it possible that the Ti version will sport GDDR5 memory or just a more powerful chip? However, these are just assumptions and the only thing for sure is that the GPUs will be named GTX 1050 and GTX 1060 while sporting the whopping 4GB and 6GB of VRAM. The GTX 1060 will most certainly sport a GDDR5 memory, like its predecessor, but the "1050 Ti" is still a mystery. Or the mystery isn't much of a "mystery" if the GPUs turn out to be desktop chips so then the 1050 Ti makes much more sense.
| Model | Codename | Memory |
| --- | --- | --- |
| GTX 1050 Ti | N17PG1 | 4GB |
| GTX 1060 | N17EG1 | 6GB |
Oh, and we almost forgot. We are waiting for the first samples to arrive so we will keep you posted when that happens.