[Specs and Info] ASUS TUF Gaming A17 (FA707, 2023) – Little improvements from last year's overhaul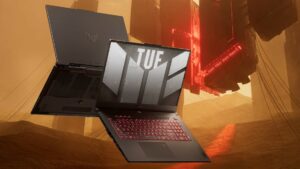 Last year, the ASUS TUF Gaming series took a huge step up, becoming more powerful and overall leading the charge in mid-range notebooks, to the point where it was able to battle opponents like the Legion 5 series. The lineup also consisted of both AMD and Intel-powered notebooks, which really showed the differences between the two CPU manufacturers.
In 2023, we're getting Raptor Lake and Zen 4, along with both RDNA 3 and RTX 40-series laptop graphics. Today we have the big boy in the group, the TUF Gaming A17 (FA707, 2023). Essentially, it's identical to last year's notebook, while coming with both Zen 3 and Zen 4 processors and high-powered 40-series graphics.
Today we're giving you a quick overview of the ASUS TUF Gaming A17 (FA707, 2023).
ASUS TUF Gaming A17 (FA707, 2023): Full Specs 
Design
The laptop retains the same chassis from last year, which means an aluminum lid and a plastic base. Due to its sheer thickness and weight, which come in at 25.4 mm and 2.60 kg, respectively, the laptop remains solid. Its design is pretty stealthy as well, especially if you go for the simpler Mecha Grey finish, which leaves just a TUF logo in the center of the lid. The heat vents on the sides and the back are relatively subdued as well.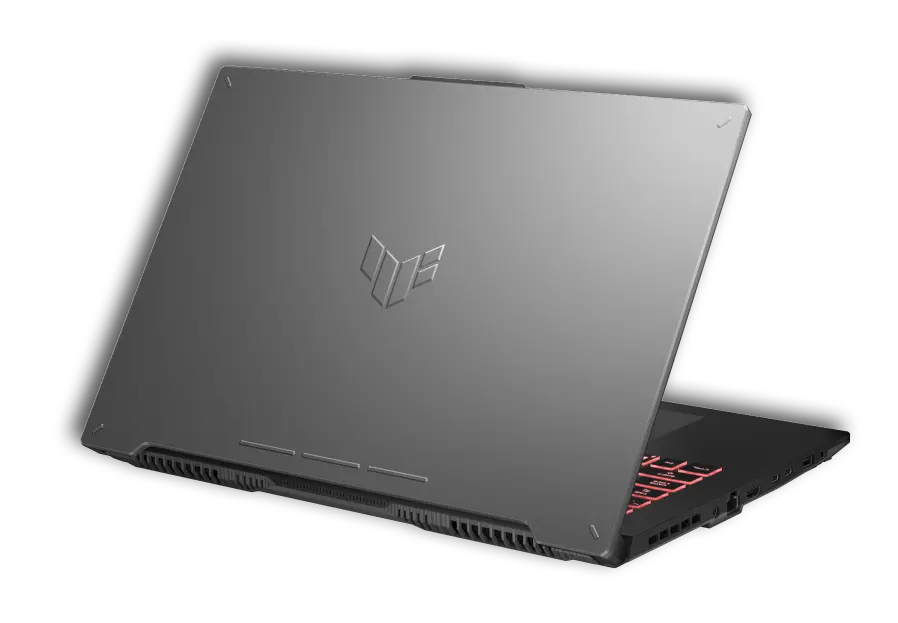 On the sides, the port selection includes two USB Type-A 3.2 (Gen. 1) ports, one USB Type-C 4.0 port and one USB Type-C 3.2 (Gen. 2) port, an HDMI 2.1 port, a LAN port, and a 3.5 mm audio jack.

Display
The display selection includes both Full HD and QHD IPS displays. The base configuration has a Full HD IPS panel with a 144Hz refresh rate and around 300 nits of brightness. It doesn't have the greatest color reproduction, with only 62.5% sRGB coverage. On the other hand, the QHD IPS panel has a 240Hz refresh rate, higher brightness, as well as 100% DCI-P3 coverage. Both displays have G-Sync support as well as NVIDIA Advanced Optimus, which basically means an automatic MUX switch with no need for restarting the laptop every time you turn it on or off.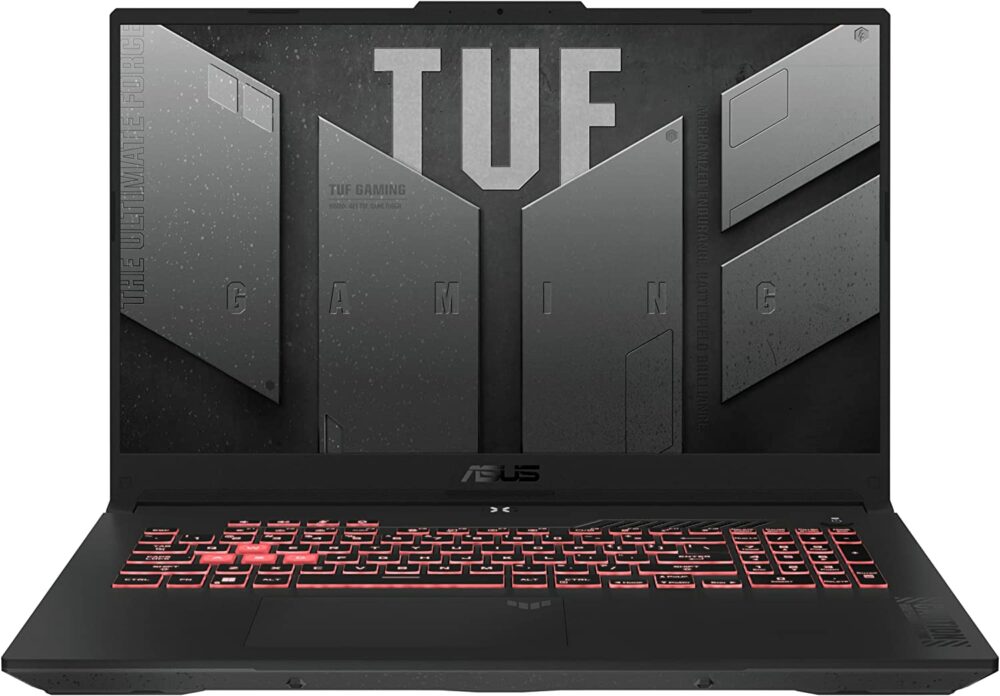 Specifications and features
The laptop is powered by two CPUs, one Ryzen 7 and one Ryzen 9. Both CPUs bear the Ryzen 7000-series branding, however only one of them actually uses the new Zen 4 architecture. There's the Ryzen 7 7735HS with 8 cores and 16 threads, as well as a lower 35W base TDP and 20 MB of cache. If you want a taste of Zen 4, there's the Ryzen 9 7940HS, which has the same core count, but a higher amount of cache, 24 MB. In terms of integrated graphics, the Ryzen 7 brings the Radeon 680M from last year, while the Ryzen 9 has the brand new Radeon 780M, an RDNA 3-based iGPU. RDNA 3 GPUs have a brand new encoder, which supposedly increases its Creator capabilities. While they probably won't match NVIDIA, you can still use the GPU for that little boost in video rendering or streaming, while leaving the main GPU to do the heavy lifting in gaming.
As for these discrete graphics, you've got the RTX 4050, RTX 4060, and RTX 4070, all with a 140W power limit. With that, we expect the laptop to effortlessly handle Full HD and even QHD gaming. With this hardware, you need to have superb cooling, and we feel like ASUS has delivered, including a setup with 5 heat pipes and two fans. With an AMD CPU and a large 90Wh battery, we expect very good battery life. Last year's Ryzen 6800H-powered machine offered more than a day's worth of battery in mixed usage, which is incredible to see from a gaming product.
Dimensions
395 x 264 x 22.9 - 25.4 mm (15.55" x 10.39" x 0.90")
All ASUS TUF Gaming A17 (FA707, 2023) configurations: