[Specs and Info] Lenovo Legion Slim 5 / S5 (16″ AMD, 2023) and Slim 5i / S5 (16″ Intel, 2023) – Not much slimmer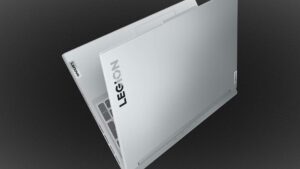 Lenovo keeps the reshuffling of its Legion laptops going, this time offering a completely new model named the Slim 5 and 5i, depending on the CPU that's inside. It seems to be replacing the regular Legion 5, as the Intel version even includes last year's Alder Lake processors. You also get a 16:10 display, which is fantastic for video editors and designers who want to take their work on the go. So now we have the Slim 5 and Pro 5 models, depending on how much performance you want, as well as the flagship Legion Slim 7 and Pro 7.
Today we're checking out what the Slim 5 has to offer, in both its AMD and Intel incarnations.
Full Specs: Lenovo Legion Slim 5 (16″ AMD, 2023) / Legion Slim 5i (16″ Intel, 2023)
Lenovo Legion Slim 5 (16″ AMD, 2023) configurations:
Lenovo Legion Slim 5i (16″ Intel, 2023) configurations:
Design
In terms of the build and overall design, the Slim 5 and 5i are closely related to the regular Legion 5, meaning an aluminum lid and a plastic base. From our previous experience with the more affordable Legions, build quality has never been the problem, and we're sure it never will be. The design is very similar, as well, with a flat lid and a base that extends a bit on the back. There's a glossy Legion logo on the lid, as well as two color options, Misty Grey and Storm Grey. In terms of dimensions, the laptop's thickness changes between 21.9 and 25.2 mm, depending on if you've got the RTX 3050 and 4050 or the more powerful 4060 and 4070 GPUs. Regardless of the configuration, the Slim 5 weighs around 2.40 kg.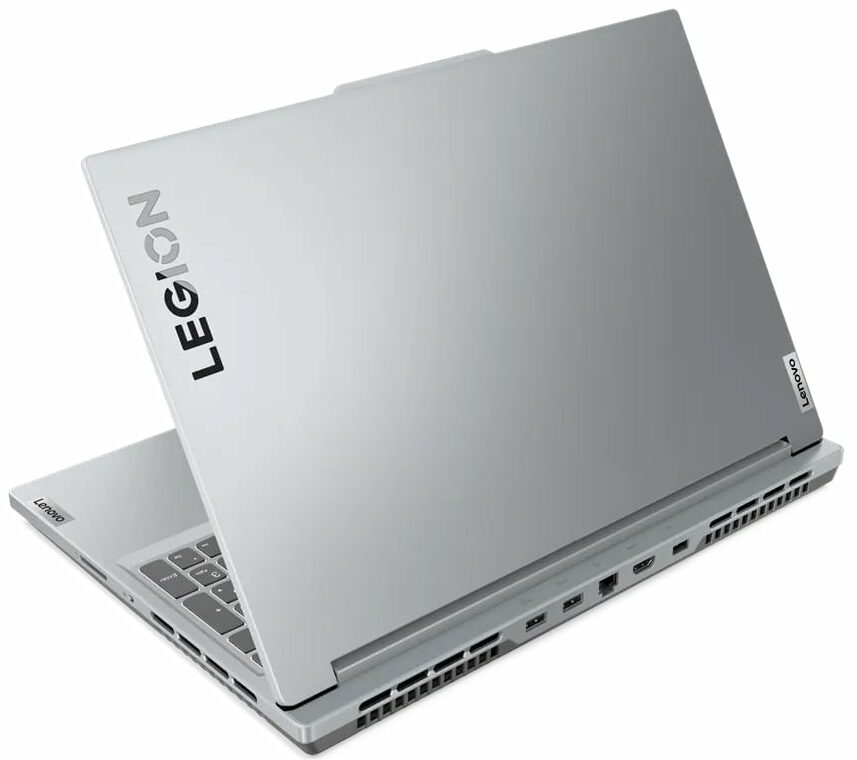 In terms of ports, both versions have the same coverage. There are two USB Type-A 3.2 (Gen. 2) ports, two USB Type-C 3.2 (Gen. 2) ports, an HDMI 2.1 port with up to 8K 60Hz  or a 4K 120Hz signal, an SD card reader, a LAN port, and a 3.5 mm audio jack.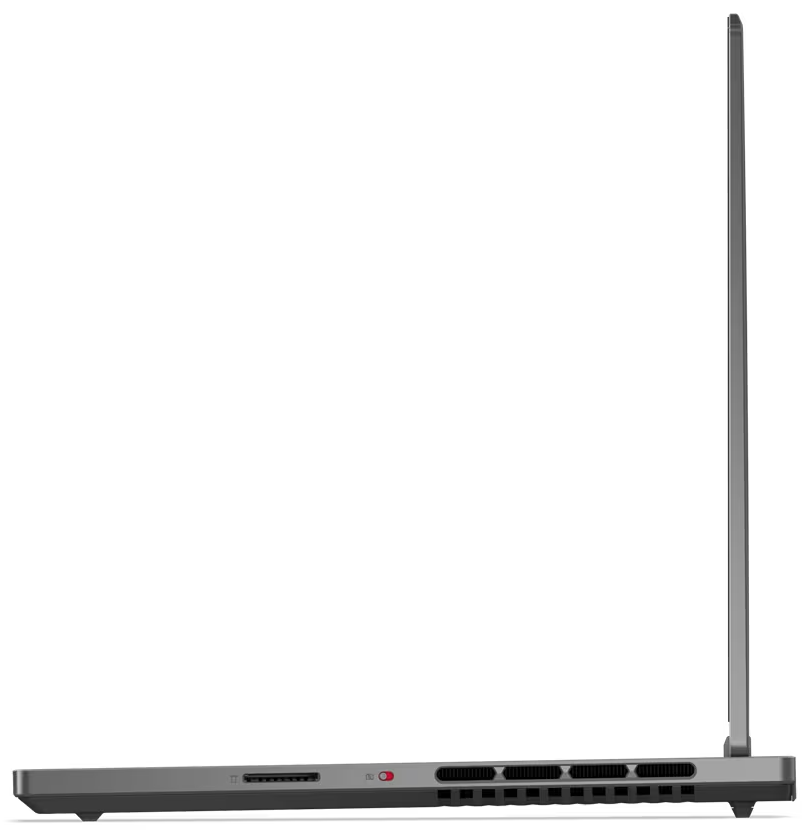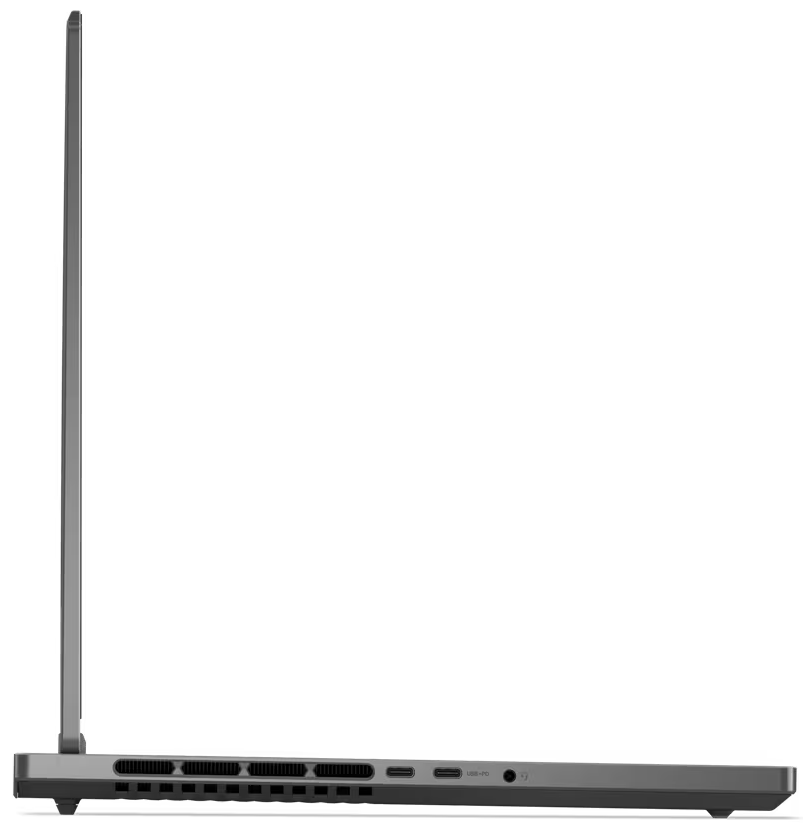 Display
The display selection of the Slim 5 and 5i includes a base configuration with a 16:10 Full HD IPS 144Hz display with 300 nits of brightness but only around 50% sRGB coverage. Then there are two QHD+ IPS panels with either 165Hz or 240Hz refresh rates. Both cover 100% of the sRGB gamut, so they're ready for creator work. All three displays have a MUX switch as well as Advanced Optimus, which automatically switches between the discrete and integrated GPUs without the need for a restart. G-Sync and FreeSync support is also present, for an even better gaming experience.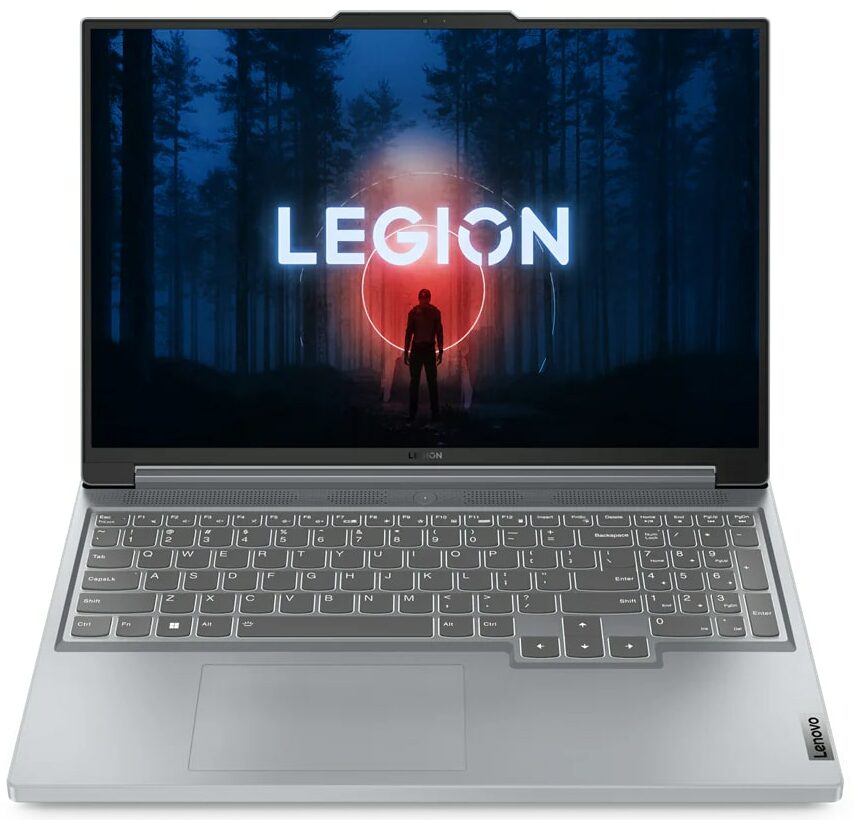 Specifications and features
The AMD version offers brand new Zen 4 CPUs, which we can't wait to test, including the Ryzen 5 7540HS and the Ryzen 7 7840HS, with 6 and 8 cores, respectively. Compared to the Intel models, the processors might be thought of as lacking cores and performance, however, we're hoping AMD is finally kicked into high gear with Zen 4. On the Intel side, you've got both Alder Lake and Raptor Lake processors, with the Core i5-12450H, Core i5-13420H, Core i5-13500H, and the Core i7-13700H. In terms of graphics, both models are offered with the RTX 3050, RTX 4050, RTX 4060, and RTX 4070. For cooling, we have the Coldfront 5.0 setup. Legions have so far never disappointed us when it comes to cooling, so we're hopeful it can extract the best from the hardware that it's given.
Dimensions
359.7 x 260.3 x 19.9 - 25.2 mm (14.16" x 10.25" x 0.78")
Dimensions
359.7 x 260.3 x 19.9 - 25.2 mm (14.16" x 10.25" x 0.78")
All Lenovo Legion Slim 5 (16″ AMD, 2023) configurations:
All Lenovo Legion Slim 5i (16″ Intel, 2023) configurations: